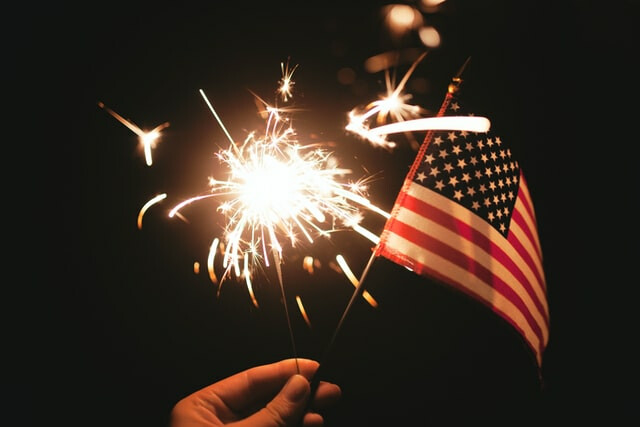 4th of July Challenge Coins
Coins to commemorate Independence Day.
Summer is here, and people across the country are gearing up for the Fourth of July. It is a significant day in United States history. It's a time of commemoration and celebration, honoring the Declaration of Independence. Known as Independence Day, July fourth is marked by festivities, from fairs and parades to concerts and speeches. It's a day of patriotism to honor the United States and those who fight and have fought for our freedom.
Challenge coins have their own history directly tied to the military. Challenge coins praise extraordinary accomplishments and achievements for over a century. They are a unique way to respect those who sacrifice everything for our liberty. They are also a great way to observe special events and holidays, such as the Fourth of July.
History of Independence Day
The Fourth of July observes the signing of the Declaration of Independence of the United States. The event took place on July fourth, 1776, and announced the freedom and independence of the United States from Britain.
Multiple traditions have taken place through the years. In 1777, thirteen gunshots were fired in the morning and the evening as a salute. In 1781, the Massachusetts General Court became the first state legislature to make July fourth a state celebration.
Congress made Independence Day a holiday for federal employees in 1870, though unpaid. Then, in 1938, Congress changed Independence Day to a paid national holiday. Today, Independence Day is a showcase of patriotism and summer, with many events taking place across the nation. That history and patriotism inspires many of the challenge coins we design.
Fourth of July Celebrations
Patriotic showcases mark Independence Day. Families often host picnics or barbecues and gather with friends and family. It's also a day of decoration, as many display or wear the colors of the American flag.
Parades occur across the country, fireworks light up the night skies, and people join in the singing of patriotic songs such as "The Star-Spangled Banner." Fireworks shows are held in many states, though New York City boasts the largest display in the United States.
One of the biggest events is A Capitol Fourth in Washington D.C. The annual concert features performances by the 3rd U.S. Infantry Regiment, the United States Army Presidential Salute Guns Battery, the U.S. Army Band, the National Symphony Orchestra, and other guests. The annual concert takes place on the west lawn of the United States Capitol Building. Following the concert, a massive fireworks display takes place over the National Mall. We can't forget to mention the Bristol Fourth of July Parade in Bristol, Rhode Island, known as the country's oldest continuous Independence Day parade. These gatherings are a show of pride across the nation, and challenge coins are the perfect way to memorialize the moment.
Military Challenge Coins
Like Independence Day, challenge coins have a rich history rooted in the military. They acknowledge soldiers' hard work, loyalty, and dedication. Present a custom coin that glorifies July fourth and includes meaningful elements to the recipient. These tangible gifts are creative and thoughtful and held in high regard; displayed and carried with pride for years to come. They become cherished keepsakes that recipients will pass down from generation to generation.
Independence Day is a day of patriotism and pride. It's an important part of our past, and a day we can all come together to celebrate. It's also a day of commemorations. Challenge coins are a unique way to mark any occasion and Independence Day is no different. Let us help you create a custom coin that honors this momentous day. Take a look at our coin gallery for some inspiration.
---
Jesse Daugherty
Blogger
Hello, I'm Jesse Daugherty, a music enthusiast, sports aficionado, and an avid supporter of the arts. I'm a writer and content creator. For the past 5 years, I've shared my knowledge of custom challenge coins and other promotional products, exploring their designs, meaning, and purpose.