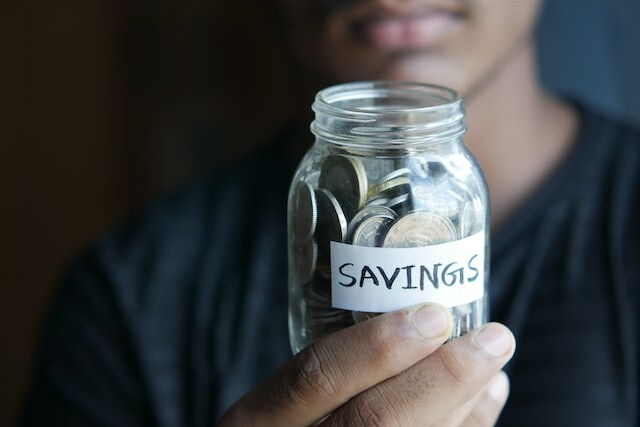 5 Ways To Design Outstanding Challenge Coins On A Budget
If you have a limited budget or just want to keep custom challenge coins affordable, we have some valuable tips that can save you money.
Companies and organizations seek innovative, budget-friendly marketing strategies. Custom coins are a very effective way to increase brand awareness. Custom coins offer an unlimited number of design options.
Don't worry if you have a limited budget or just want to keep custom challenge coins affordable. We have some valuable tips that will help save you money while delivering high-quality coins.
With an array of choices, you can create outstanding challenge coins regardless of your budget. Below, we dive into the details of creating custom coins and how you can save money.
Designing A Challenge Coin
The process of designing a challenge coin can be enjoyable, but there are several factors to consider before getting started. The first step is to develop an idea for your coin. Consider the artwork that will appear on the front and back of your coin. Take into consideration who will receive these coins or what type of event they will be involved in. Visualize your coin's attributes, such as its color, text, and appearance.
Take advantage of online resources to gather inspiration and ideas. Sketching a quick design for your coin is a helpful way to get a better understanding of how you want it to look. Once you have chosen a concept, consider all the custom options for your challenge coin.
A well-designed challenge coin should boast clean, thoughtfully placed details. Logos and imagery should be centered, while the text should be legible and precise. Contrasting colors are a great way to make the elements of any challenge coin stand out. The layout of your challenge coin is crucial.
Besides logos, images, and text, the design options include size, shape, metal plating, edging, and several other features. All of these elements are integral to any custom coin. The size of your coin is vital to the design, affecting the price of the coin. These custom options add to the overall aesthetic of any design. Nevertheless, with more options comes additional costs.
These unique details make each coin unique and add visual appeal with meaning. There are several alternatives to consider, but we will discuss them in more detail later. These tips will help you get top-quality challenge coins while staying within your budget.
5 Ways to Save Money Designing Challenge Coins
The price of custom coins is determined primarily by three factors: the size of the coins, the quantity of the order, and the custom options included in the layout. Taking into account how these factors affect the price will enable you to make the most of your purchase.
Coin Size
Coin size is a major factor in determining your order's price. Coins of larger size are naturally more expensive. They require larger molds and extra material. Smaller coins are a viable option if you want to get the most coins for your money.
Typically, coins are 1.75" or 2" in diameter. This allows ample room for customization while keeping the price point low. Scaling down to smaller coins, such as 1.5", can further lower overall costs, but will reduce visible detail.
Adding Color
Color is another option that influences the price of challenge coins. The process of adding color to coins takes a considerable amount of time. Molds have to be set up with breaks for patterns, and paint adds to the cost too.
You can save considerably by opting for no color and ordering bare-metal coins. Don't worry. Despite the fact that your coins lack color, they will still look fantastic.
The Right Type of Challenge Coin
The design elements and details you select will greatly influence the price of your custom coin. A large part of the cost of your order will depend on the type of coin and coin plating you choose.
A die-struck coin is the most cost-effective option available on the market. These coins have a high-polish finish that offers a shimmering, glossy appearance that perfectly captures the imagery and text on them. The die-struck coins are unpainted, but there are many ways to enhance your design.
Selecting Custom Options
A variety of attractive add-ons are available to enhance the appearance of any challenge coin. With a variety of metal types, edge cuts, and custom shapes, you can create a coin that is truly your own. Keep in mind that these custom options incur additional expenses. Metal finishes, including polished gold, polished silver, black nickel, polished brass, or polished copper, are timeless and cost-effective. Plating finishes such as antique gold, antique brass, or duo-tone coins are more expensive.
Additionally, coins can be customized with 3D artwork, which is excellent for unpainted coins, or with coin cutouts, which add texture and highlight the design, or with custom coin edges, which give the coin an elegant look and texture. Adding these options to your order will make your coin unique, but they will increase the price.
The Quantity of Coins
The size of your order is where you can save quite a bit of money. Increasing the number of coins in your order can save money in the end. Each order has fixed production costs. Larger orders allow these fees to be spread out, which reduces the price per coin. Your coin provider likely will offer lower per coin pricing at various price points as well. This can reduce the total cost of your order. By ordering more coins, you can save hundreds of dollars on a single order. Consider the number of coins you will need as well as their purpose.
Challenge coins are fun, innovative items that can benefit organizations of all sorts. Before ordering custom coins, be sure you understand the purpose of the coins as well as your budget.
At ChallengeCoins4Less.com, we have created custom challenge coins for nearly twenty years. We understand the benefit of custom challenge coins and the importance of cost-effective marketing. We can help you get exceptional custom coins while working within your budget.
By following these tips, you will get the most value out of your order and receive high-quality challenge coins that you can be proud of. Discover how to design challenge coins and create your own.
---
Jesse Daugherty
Blogger
Hello, I'm Jesse Daugherty, a music enthusiast, sports aficionado, and an avid supporter of the arts. I'm a writer and content creator. For the past 5 years, I've shared my knowledge of custom challenge coins and other promotional products, exploring their designs, meaning, and purpose.