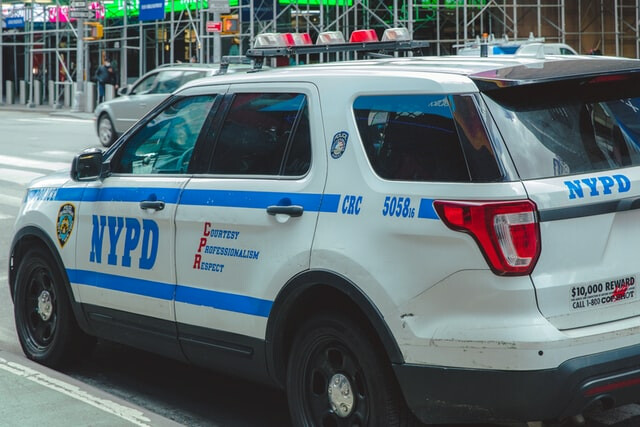 A Closer Look At Police Challenge Coins
Challenge coins show police officers their sacrifice and dedication is appreciated
Every day police officers are committed to their duties and make significant sacrifices to keep us safe. We understand and recognize those men and women who put their lives on the line each day for us. Our custom police challenge coins are the perfect way to honor that commitment and dedication.
Police coins are held in high regard, inspired by challenge coins carried by members of the U.S. military. At ChallengeCoins4Less.com, we are proud to supply custom challenge coins to every branch of the U.S. military, and we apply those same standards to our law enforcement coins. Coins often become keepsakes, providing fond memories of a job well done and being recognized for the hard work and time giving back to the community.
Modern Challenge Coins
Challenge coins got their start in the military. Since World War I, they have been a part of military life and have since expanded outside of the military. Today, challenge coins are used by everyone from police and fire departments to businesses, schools, and nonprofit organizations.
Modern challenge coins have several uses, from fostering a sense of camaraderie to marketing and promotion; challenge coins are unique and compelling. For police officers and police departments, challenge coins are used to mark promotions, notable accomplishments, and even special dates. They can be created in any shape or size and with details that pertain to specific departments. Custom coins also make great memorials for friends, families, and loved ones of police officers lost in the line of duty.
Police Challenge Coins
But what makes a challenge coin ideal for police officers? There is a bevy of options to choose from. You can create a coin with meaningful details such as the unit's name, symbols, emblems, logos, and more. Custom coins can also be produced with particular messages, sequential numbering, and artwork with special significance.
Adding color is an excellent way to take any challenge coin design to the next level. Consider creating custom coins for specific departments and units. You can also create a coin each year with a different design each time. Customization adds a level of personalization that will be cherished and looked at fondly for years.
More than Recognition
Police challenge coins are more than just recognizing an officer for their acts and courage. These coins also help with community outreach. Police officers face challenges that many of us will not face in a lifetime. Their jobs are dangerous and stressful, and challenge coins are a great way to honor and recognize all of their hard work.
Challenge coins are more than a "thank you." They are a tangible token of appreciation, a unique way to honor officers' commitment, long hours and dedication. Challenge coins can recognize officers for their acts and courage used in various good ways. Show your gratitude with an eye-catching design that will be displayed with honor and pride.
At ChallengeCoins4Less.com, we know the impact that coins can have. We also understand the impact of the police officers in our community. What better way to show support than by recognizing those who keep our streets safe and sound? With more than fifteen years of experience, we know what it takes to design stunning challenge coins. Are you ready to get started with your next order? Get a free quote or email us with any questions. Let us show you how easy ordering custom challenge coins can be.
---
Jesse Daugherty
Blogger
Hello, I'm Jesse Daugherty, a music enthusiast, sports aficionado, and an avid supporter of the arts. I'm a writer and content creator. For the past 5 years, I've shared my knowledge of custom challenge coins and other promotional products, exploring their designs, meaning, and purpose.