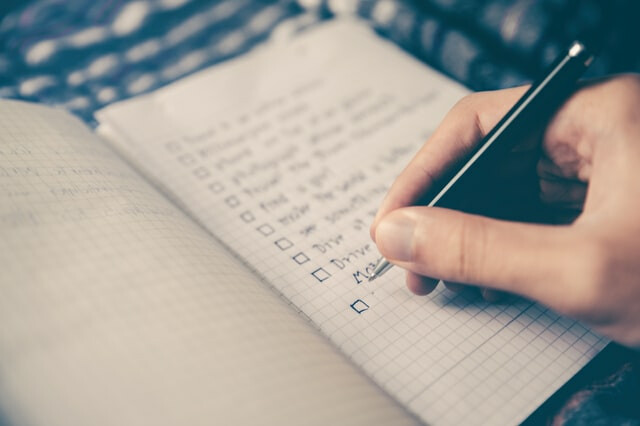 A Perfect Fit! Finding The Right Provider For Custom Challenge Coins
Choose wisely when selecting a custom challenge coin provider. Here's what to look for, and why to choose us.
We have spent plenty of time discussing and sharing the uses, functions, and meaning behind custom challenge coins. But, how do you go about ordering, designing, and producing challenge coins of your own? While the process is quite easy, the hardest choice you will face is where to order your custom coins from. If you want to place an order for custom challenge coins, it's important to choose the right supplier.
There are several suppliers to choose from, but you want one that will ensure that you get top-quality coins that turn out exactly how you had envisioned them. Sure, it's easy to find a reputable supplier, but with a little bit of research, you can find the perfect challenge coin supplier for your needs. When you know what to look for, the chances of you finding a reliable provider go up. Let's take a look at a few key things to look for when choosing a custom coin provider.
Experience matters, whether you are looking for an auto mechanic, an electrician, and, yes, challenge coins. Look for a coin supplier that has an abundance of experience. Would you trust your custom coins to a company that has only been established for a few years? Probably not.
It's rather simple to set up a business online, but it's much more difficult to make a name for yourself by taking care of customers and providing exceptional products. You want your challenge coins to be of the highest quality, and those with experience producing custom coins are sure to provide exactly that. Look for a reputable coin provider that matches your expectations. You want a company that will stand behind their work and one that is willing to work with you on the customer service side of things.
Order flexibility is also another important element to consider when choosing a coin provider. An excellent coin provider will never charge for your artwork or revisions. It's vital to consider this flexibility when ordering challenge coins. Free artwork and revisions provide you with the freedom to experiment with your design. This also results in creating a unique coin that looks exactly how you intended before production begins.
A reputable coin provider will also have a staff that includes graphic artists who will work with you throughout every step of the design process. Order flexibility will ensure that you get the right coin, while their staff will supply you with all of their know-how and expertise on challenge coin design.
Don't forget to think about the details of your challenge coin. It's important to consider what options will look the best with your particular design. A good coin supplier will feature various options for your challenge coins. These details include a selection of metal styles, such as gold, silver, brass, copper, or black nickel. They should also offer a choice of finishes, including polished or antiqued, while some offer duo-tone metal options that combine two of the styles mentioned above. Other options include custom shapes, cutouts, color on one or both sides, and different edge options. Consider adding exclusive details like sequential numbering, which adds to the coin's charm and appeal.
Be sure to ask your provider about their shipping process and shipping times. For many coin suppliers, the turnover from order to delivery is about three weeks. Many coin providers will offer free standard shipping within the United States. All of these details are important when choosing the right coin provider. Not all challenge coin suppliers are the same.
ChallengeCoins4Less.com is a U.S.-based company that produces some of the highest quality challenge coins you will find. We have a dedicated design team that will assist you in creating a memorable challenge coin. We have proudly produced challenge coins for unit members and military branches for almost two decades, also supplying government agencies, law enforcement, and fire department coins.
We love turning unique ideas into eye-catching mementos that are sure to be treasured and displayed with pride. Our dedication to producing top-quality custom challenge coins is unrivaled, and we offer unbeatable pricing and the best customer service on the market. If you need challenge coins with your logo or a signature coin for your business, we can recreate any symbols, logos, or text with exceptional attention to detail.
Unlike some of our competitors, we do offer free artwork and revisions. Our industry-leading designers will work with you on every aspect of your custom coins until it looks exactly how you want before production. We also stand behind our products with a 100% satisfaction guarantee, which means if you find any challenge coins you order from us to be defective in workmanship or materials, we will replace them at no extra cost.
Ordering challenge coins has never been easier or more affordable. The price we quote is the price you pay, and you will never have any hidden charges. Our staff is talented with nearly twenty years of experience, and we know how to make your design look its best. Oh, did we mention that we also offer free shipping to any address in the continental United States? What more can we say?
If you are looking for top-quality challenge coins, consider ordering yours with ChallengeCoins4Less.com. Call us toll-free at (855) 272-8451 or email us for more information about our products or the process. You can also get a free quote by filling out our no-obligation free quote form. Let's work together to create the perfect challenge coins for your needs.