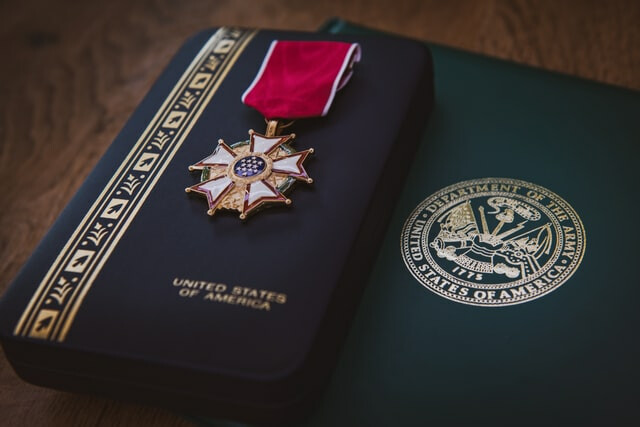 A True Honor! Commemorative Challenge Coins
Custom challenge coins can be used to honor achievement, commemorate events and celebrate accomplishments
Challenge coins are rooted in military history, becoming a long-standing tradition since World War I. Challenge coins are an eye-catching way to commemorate a particular person, place, or location. These commemorative coins are generally presented at events that celebrate the person, place, or location. These metal tokens boast unique designs embodying the organization it symbolizes.
They are a staple in military life, but challenge coins have expanded into the civilian world too. While small in size, these exceptional coins carry substantial meaning for recipients and are a source of pride, becoming keepsakes and heirlooms passed down through generations.
What Are Commemorative Coins?
Challenge coins are common in all military branches, created to honor promotion in rank, specific missions, and accomplishments. These custom coins are presented to firefighters, police officers, and emergency service workers for many of the same reasons. These entities create coins that commemorate their department and unique coins for specific happenings.
Challenge coins are also awarded outside of the military, embraced by businesses, schools, and other organizations. They are the perfect way to celebrate tenure-based achievements, completion of an important job, or build employee engagement. Challenge coins are highly appreciated by those who receive them and tell the story of their career.
Types of Commemorative Coins
There are several different types of commemorative coins. A few of the most prevalent commemorative coins include event coins, military coins, and presidential challenge coins. There are even custom coins for weddings, veterans, and holidays such as the 4th of July, Memorial Day, and others. Challenge coins are ideal for commemorating any important moment, including graduations, birthdays, and many more notable milestones.
Companies have adopted commemorative coins too. Businesses often present them as a tool to enhance employee engagement and for team building, showing employees that they matter by celebrating their achievements individually or as a team. Commemorative coins also make excellent years-of-service awards for staff coming up on five, ten, fifteen, or twenty years of service. A well-designed coin is a novel way to say "thank you" for years of loyalty, serving as a reminder that their work doesn't go unnoticed.
Commemorative coins are a unique way to acknowledge those unforgettable moments, and they carry all the memories with them.
The Meaning of Commemorative Coins
Challenge coins hold special meaning to those who receive them. They represent a particular point in one's life or career, and they build close-knit bonds among recipients. Challenge coins also build morale and connect people with similar interests. Challenge coins can symbolize acceptance into a group, completing a major task, or acknowledging hard work and dedication. Challenge coins are an honor and mark a significant time for the recipient.
Whether it's a local community member that goes the extra mile, a noteworthy milestone, or an important location, challenge coins are a tangible way to honor any noteworthy event.