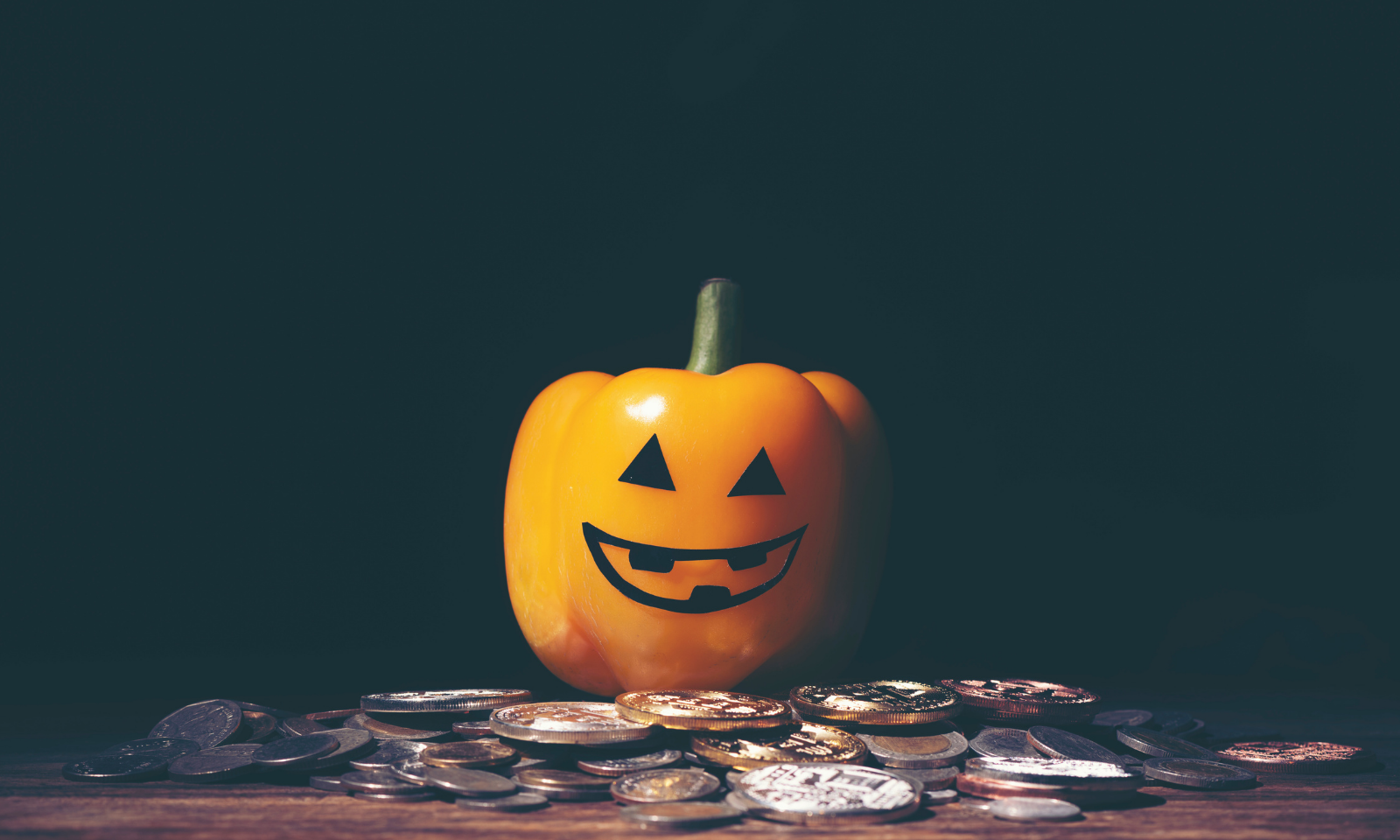 Bring Ancient Tradition to the Halloween Season with Custom Coins
Make old tradition new again this Halloween with custom coins! Check out these creative ways custom challenge coins can enhance your seasonal fun for the fall.
Spooky season is just around the corner, which means it's nearly time for fall festivals, corn mazes, haunted houses, pumpkin spice coffee, and the spookiest holiday of them all: Halloween! Most of us are familiar with the Halloween tradition of dressing up in a costume and trick-or-treating around the neighborhood, but as with most modern holidays, Halloween has a rich history of traditions that influence how we celebrate today. You may be surprised to discover that many ancient Halloween traditions involved coins!
Halloween, or All Hallows' Eve, takes place on October 31st, preceding All Saints' Day on November 1st and All Souls' Day on November 2nd. Halloween finds its oldest and deepest roots in Ireland, beginning with the ancient 3-day Celtic pagan festival, Samhain. For the Celts, Samhain marked the beginning of a new year - the end of summer months and the beginning of a harsh winter - as well as the time when the souls of the dead returned home. To appease these spirits and bring good fortune for the winter months ahead, Celts created traditions around this holiday, many involving coins!
Some of these Celtic traditions involved hiding coins in food. A barmbrack, or bairín breac, was a fruit loaf that Celts used to determine their fortune for the new year. Items such as a pea, a matchstick, a rag, and a coin were baked in the bread, and whichever item you found in your slice represented your year. Coins were one of the most lucky items to find, because they represented good fortune or wealth for the receiver. Parents would also hide coins in colcannon, a dish of boiled potatoes, kale, and onions, for their children to find and keep. The traditional game of bobbing for apples originally involved bobbing for many other items as well, including coins!
Even the concept of trick-or-treating around town began with coins! In Ireland and Scotland, children would "guise" for coins, meaning they would don a disguise, carry a lantern, and go door to door asking for coins. Their neighbors would offer coins in exchange for a song, a recited poem, or a prayer from the child. In some traditions, the collected money was used for holiday practices, but often it was just an appropriate time to ask your neighbors for spare coins.
Over time, Celtic tradition blended with Christian tradition in England and then Europe, which is when All Hallows' Eve begins to emerge. The Irish potato famine in the 19th century drove immigrants to America where cultures continued to blend, and eventually our modern concept of Halloween took shape. Candy replaced coins for trick-or-treating, mischievous spirits were replaced with mischievous teenagers, and many original holiday traditions faded away, including those involving coins.
At ChallengeCoins4Less.com, we obviously see the value in the traditional exchange of coins. There is something very meaningful about a small, unique token presented in honor of a person or holiday. While challenge coins are traditionally associated with the military and law enforcement and presented to individuals in recognition of service, many civilians and organizations are finding ways to use custom challenge coins for events, awards, and new traditions.
Make old tradition new again this Halloween with custom coins! Check out these creative ways custom challenge coins can enhance your seasonal fun for the fall:
Candy-Free Trick-or-Treating
Let's start with the most obvious tradition involving coins and Halloween: trick-or-treating! While candy is by far the superior treat that costumed children hope to receive when they ring your doorbell, many people opt for candy-free treats. Candy-free treats can be anything from fruit, bagged snacks, party favors, or even a toothbrush (likely from your neighborhood dentist), and can also be a little disappointing for your trick-or-treaters.
Custom challenge coins are a unique alternative to Halloween candy, because they call back ancient tradition and, if designed well, are still an exciting treat to receive! Design a new custom Halloween coin each year, and kids will always look forward to your house on their candy route. Make your coins extra spooky with a black nickel finish and glow-in-the-dark colors. Your custom Halloween coins aren't limited to a round shape either - you can design a coin in the shape of a coffin or even a g-g-ghost!
Fall Festivals
Many local communities host annual events centered around the fall season. Whether it's a harvest food festival, corn maze, county fair, or an art show, the crisp fall weather creates the perfect opportunities for outdoor events. It can be tricky to create an event that people will return to year after year, and a great way to keep them coming back is by offering a collectible custom challenge coin unique to each year!
Custom challenge coins can be designed to be as unique as your event, and the design starts with the coin finish. Choose from gold, silver, brass, and copper finishes that can be antiqued for a vintage feel - perfect for a traditional event. Include a local landmark on your custom event coin design, such as your town's gazebo, to create a souvenir that will be special to locals and visitors alike! At ChallengeCoins4Less.com, we can make the details on your custom challenge coins as small and intricate as necessary to produce a beautifully designed coin that perfectly reflects your event. Check out the custom challenge coins in our photo gallery to see the level of detail we can achieve for your coin design.
Prizes and Party Favors
Fall events can include county fairs, corn mazes, and games such as bobbing for apples, which means there are opportunities to win prizes. Instead of a typical stuffed animal or a ribbon, design a custom challenge coin to award the winners at your fall events! You can even add a ribbon and turn your coin into a medal - order your custom coin design in gold, silver, and copper to award first, second, and third place winners.
Planning a Halloween costume party or a haunted house? You'll need party favors! Custom coins are a great way to thank your party-goers for coming to your event. We offer custom shapes for your custom challenge coin as well! Send your attendees home with a unique custom Halloween bottle opener from your event, so they can continue the party long after it's ended.
Special Halloween Edition Coins for Law Enforcement
While local event organizers are responsible for creating a fun fall event, it's our local law enforcement agencies who are responsible for creating a safe fall event. Challenge coins are already a tradition for law enforcement, which means a custom Halloween challenge coin is a great way to show gratitude to those keeping your family safe on Halloween!
Whether it's patrolling neighborhoods on Halloween night, supervising trunk-or-treat events, or maintaining safety at large-scale Halloween events, your local law enforcement will be there to make Halloween less scary, so thank them with a custom challenge coin!
The Halloween season may not be known as the "season of giving", but it is the season of bringing your community together. Make old traditions new again in your community with custom challenge coins from ChallengeCoins4Less.com! Get a free quote today on a custom Halloween coin for your upcoming events this fall season.