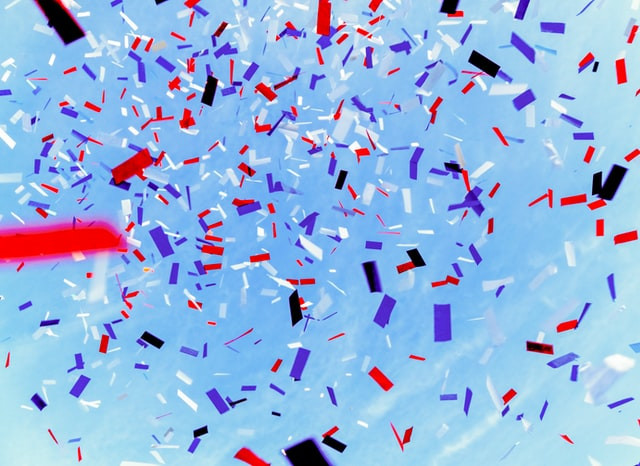 Celebrate Achievements, Events, and Milestones With Custom Challenge Coins
Commemorate milestones and accomplishments with custom coins
Custom challenge coins have been a staple in the military, government and emergency services for decades. Today, custom coins can be found throughout the civilian sector as well.
For businesses, schools, and nonprofits, custom coins are a popular way to celebrate and memorialize special events, milestones, and achievements.
Challenge coins originated in the military, and have become a regular part of popular culture as a way to boost morale amongst employees, customers, team members, students, and more. Custom coins are ideal for celebrating employee milestones, such as reaching a ten-year anniversaries, completing an important task, or being part of a unique team.
More than just a token of appreciation, challenge coins are keepsakes that employees will display with pride, and cherish for years to come. Custom coins can also help build company culture and boost employee morale.
Custom coins are increasingly popular outside the business world. Events such as birthdays, graduations, retirements and marriages are perfect occasions to commemorate with custom coins. These coins provide a memorable token for friends and family that will surely bring back memories for years to come.
Before designing a custom challenge coin, consider the event and its significance. For example, if you are having a wedding, create custom coins as favors for all the wedding guests and special coins for the groomsmen and bridesmaids. If you're celebrate a special milestone for an employee or customer, you can even create custom coins with a picture of the honoree and add a brief description of their achievements.
Keep in mind that you are not limited to standard coin shapes or sizes, so don't be afraid to be creative. You can really customize your coins by including cutouts, custom cut edges, sequential numbering, and more.
At ChallengeCoins4Less.com, we are your go-to source for custom milestone coins. Our talented team of graphic artists will bring your coins to life with just the design you envision.
Want to find out more? Just fill out our no-obligation free quote form or email us with any questions you might have. Let us show you how easy, fast and fun ordering custom challenge coins can be!
---
Jesse Daugherty
Blogger
Hello, I'm Jesse Daugherty, a music enthusiast, sports aficionado, and an avid supporter of the arts. I'm a writer and content creator. For the past 5 years, I've shared my knowledge of custom challenge coins and other promotional products, exploring their designs, meaning, and purpose.