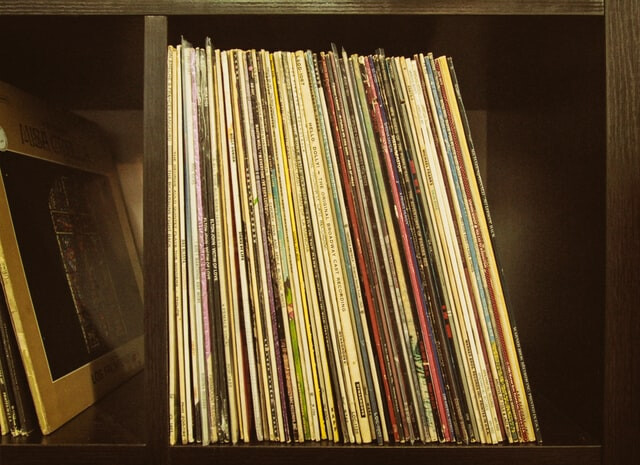 Celebrate Sound! Record Store Day Challenge Coins
Challenge coins might have a history rooted in military tradition, but these days they are used for various reasons. While they still play a significant role in the military, they...
---
Challenge coins might have a history rooted in military tradition, but these days they are used for various reasons. While they still play a significant role in the military, they are also used by businesses, brands, and organizations of all sorts. Challenge coins are an ideal way to show support to fans, customers, and supporters; however, they are also used to commemorate special dates, events, people, and places. Record Store Day is right around the corner, and over the years, coins have become a popular way for many to celebrate the day. Record Store Day takes place twice a year and marks a special day for music lovers and musicians across the country. Custom coins serve as an innovative way to commemorate the day, providing everyone, including employees, and consumers with something they will cherish for years to come.
As we mentioned above, challenge coins are the perfect way to acknowledge followers, customers, employees, and patrons. Coins are tangible tokens that will provide fond memories in the future. Record Store Day is a big day for enthusiasts, musicians, record labels, and more. Producing a well-designed custom coin for the big day will be a great way to say thanks. Music lovers will find coins at their favorite record locales, while artists and record labels may even create their own. These coins come in various shapes and sizes, with details that honor and celebrate the day. They are an exceptional way to give back and recognize your biggest devotees.
For bands, artists, labels, and vendors, a custom coin is a great way to raise brand awareness. While they are an excellent way to acknowledge fans and followers, they serve as a form of marketing. Your supporters will be happy to receive these limited-edition tokens and will show them to friends and family along the way. In the process, they will share their Record Store Day experience and share information regarding their favorite artists, bands, and more. Challenge coins can have a far-reaching impact, especially with limited-run coins and exclusive offerings. Create something that you will be proud to present and a coin that will be an honor to display!
When designing a challenge coin, it's essential to consider all of the details. Coins may be produced in virtually any shape or size, and you can add several eye-catching details to make them stand out. For record labels and acts, coins that include logos and emblems are distinct. Coins shaped as records, turntables, and musical instruments are popular as well. It's all about the details, and adding text will be a great way to commemorate Record Store Day. Add information such as the date and location, or even add sequential numbering for an exclusive appeal. Custom coins come in a range of styles as well, such as gold and silver, or polished brass, polished copper, antique copper, antique brass, and more. They can even be turned into keychains for a functional approach. Get imaginative and celebrate Record Store Day in style!
Record Store Day 2021 takes place on Saturday, June 12th. Why not consider producing something new and fresh? Here at ChallengeCoins4Less.com, we understand the benefits of well-designed challenge coins. With over fifteen years of experience, we have devised and produced coins of all sorts. We know what it takes to produce eye-catching challenge coins, and we'd be honored to help you celebrate Record Store Day in a new way. Are you ready to get started with your order? Get a free quote or email us! Let us show you how easy ordering custom coins can be.