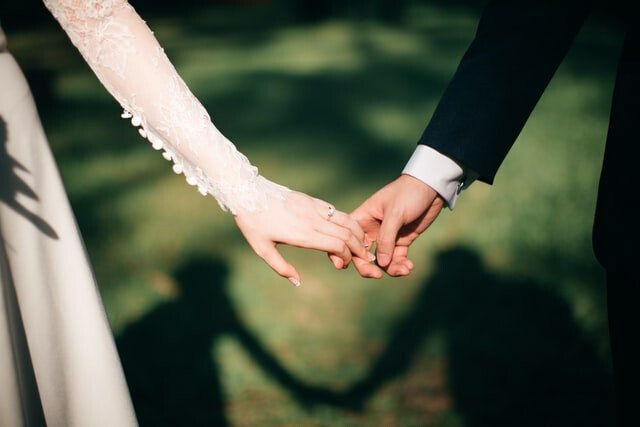 Celebrate The Big Day With Custom Wedding Coins
Wedding coins make a milestone day even more memorable
A wedding is the most memorable moment in a couple's life. It's a ceremony that carries quite a significance while gaining social recognition and blessings. A wedding may even help newlyweds adapt to social roles and responsibilities. Custom wedding coins have become quite popular over the years. They are a unique way to provide lasting memories of the big day.
Every culture has its own marriage traditions and customs. The practice of wedding coins dates back to ancient Rome. Known as unity coins, the ceremony included the bride and groom breaking gold or silver into two equal pieces. This served as a sign of their intent to marry. Many of these customs have evolved with time, and some have embraced a more modern method.
Choosing a unique custom coin can make your wedding day different, supplying friends and family with a token of your affection. Custom coins can be an ideal addition to any wedding, offering a tangible memory while including details about the couple. Custom wedding coins also make great gifts for bridesmaids and groomsmen, parents, and in-laws. These custom coins can be designed to match wedding themes and show appreciation for everyone who has come together to make the day special.
Like any other custom coin, wedding coins can be made in any style, shape, size, and color. With an array of customizable details, you can truly create something remarkable and notable. Wedding coins can be simple or ornate; the choice is up to you. However, there are a few things to think about before ordering.
First, consider what elements you want to include on your custom coin. Do you want to include images and text? Adding important dates is a nice touch, while meaningful text adds a personal charm. Once you have an idea of what you want your coin to look like, think about what shape you want your custom coins.
Do you want a standard round coin, a square-shaped coin, or a custom shape? The shape of your coin will play a role in how much detail you can include, so choose wisely. You can also take your coin to the next level with various metal styles.
Polished gold and polished silver are timeless and regal, while polished brass and polished copper are distinguished-looking as well. You can also opt for antique metal styles, such as antique copper, antique brass, antique silver, and gold. For a more modern appearance, combine styles for a duo-tone look.
Last but not least, think about he options. Once you have the basic look of your coin figured out, consider adding unique elements such as custom colors, diamond-cut edges, sequential numbering, and packaging. All of these elements will add appeal to your coin and make recipients feel like part of the moment.
Creating a custom coin isn't difficult, but creating something that will provide memories of your wedding day can be challenging. At ChallengeCoins4Less.com, we have created coins of all sorts. We have designed coins of all kinds, from wedding coins to custom coins for firefighters, police officers, and others.
We have created high-quality custom coins for more than fifteen years, and we have a talented team of graphic artists and designers. They will work with you to ensure you get the custom coin you envision.
Your wedding day is one of the most important days of your life, and you can be confident that ChallengeCoins4Less.com will deliver exceptional, top-quality custom coins. Ready to get started? Get a free quote on your custom coins or give us an email. We'd be honored to help make your wedding day a little more special!