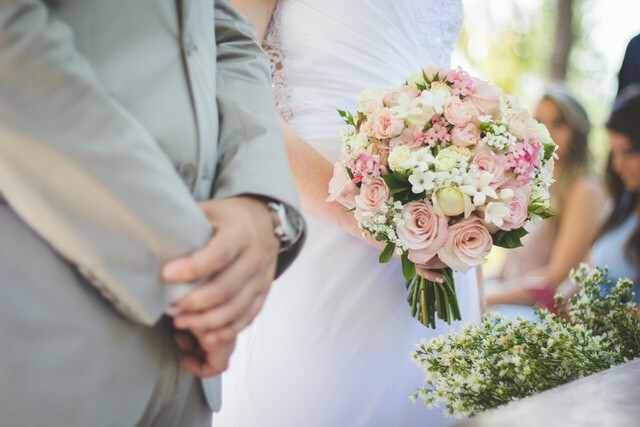 Celebrate The Special Day With Custom Wedding Coins
Celebrating the happy couple with custom wedding coins
Challenge coins are created to commemorate events, honor notable achievements, and even locations. These days challenge companies, businesses, and individuals use coins for many different reasons. Custom wedding coins are also becoming quite popular because they are unique and full of memories. Choosing an eye-catching coin will make a wedding even more outstanding, becoming a meaningful keepsake for everyone involved.
A wedding is the most memorable moment in a couple's life. Weddings are religious ceremonies or legal notarization. Its significance is to obtain social recognition and blessings and may even help newlyweds adapt to new social roles and requirements. Weddings also serve as a way for couples to prepare for their social responsibilities. Cultures, countries, and ethnic groups have their own traditions and rituals inherent to the folk cultures and the practices of cultural education.
The oldest, longest-lasting, and most influential weddings globally are the Confucian wedding, the Hindu wedding, the Christian wedding, representing the weddings of the three civilizations. In most cultures, some traditions and customs have evolved with time and many of which have lost their original symbolic meaning in modern society, becoming secular weddings.
Custom wedding coins can be made into any style, size, shape, and color, like any other challenge coin. Various custom-made challenge coins can be designed according to specific budgets or preferences. The best aspect about challenge coins is that they can be customized to say and show precisely what you want. Wedding coins can be created with exceptional attention to detail, boasting elements such as diamond rings, wedding dates, and other vital components. You can also integrate text, mottos, and other key factors that have meaning to the happy couple.
There are many different styles of challenge coins, and there are many different ways you can make wedding coins stand out. You can customize personalized photo coins with details such as the couple's names, birthdays, and even wedding dates. Some have even used an image of their wedding dress or daily photos. Including these details will record those unforgettable moments forever.
Challenge coins are a distinctive spin on the typical wedding attendee gift. Designed with longevity in mind, challenge coins will make unique wedding favors for guests, bridesmaids, groomsmen, and other attendees. With a bevy of options available, wedding coins can feature essential elements that will provide memories for years to come. Wedding coins are pretty versatile too. The couple can present them as wedding favors to all the guests, though they are ideal gifts for bridesmaids and groomsmen. They can also be given to attendees and family members as tokens of appreciation for their hard work leading up to the big day.
Wedding coins are great commemorative designs that can be produced to match the theme and express gratitude and love for everyone who has come together. Families sometimes order them, or brides and grooms, delivering a meaningful and memorable gift. What sets them apart from other wedding gifts is their character and personality, not to mention their sentimental value. They can enhance friendship and increase the effectiveness of the newlyweds. They are also an excellent way to share happiness with friends and family, further adding to the atmosphere of the ceremony. Some wedding coins are used to symbolize love and the big day's memories.
At ChallengeCoins4Less.com, we love turning your ideas into amazing items that will be cherished for years to come. For the past fifteen years, we have created custom challenge coins of all sorts. We've produced wedding coins, military challenge coins, corporate coins for businesses and brands, employee recognition coins, and many others. With thousands of orders and coins designed, we understand what it takes to create a stunning challenge coin. We take pride in what we do, and we remain dedicated to producing top-quality challenge coins that will be carried and displayed with pride.
We are focused on giving our customers the best products on the market while also providing the best customer service you will find anywhere. We will get your order to you fast and ensure it's correct. Whether you need challenge coins for your upcoming wedding or the office, we've got you covered. Designing and ordering challenge coins is easy too.
To find out more about our custom challenge coins or to get started with your next order, call us toll-free at 1 (855) 272-8451 or email us. You can also fill out our no-obligation free quote form. We offer fast, easy ordering, outstanding quality, and unrivaled customer service from start to finish.
---
Jesse Daugherty
Blogger
Hello, I'm Jesse Daugherty, a music enthusiast, sports aficionado, and an avid supporter of the arts. I'm a writer and content creator. For the past 5 years, I've shared my knowledge of custom challenge coins and other promotional products, exploring their designs, meaning, and purpose.