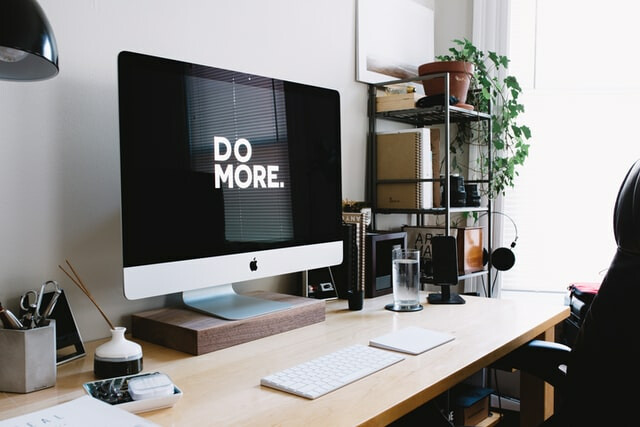 Celebrate Your Staff! Use Custom Coins As Employee Service Awards
Employee recognition is a key to business success. Challenge coins can help.
For any employee, feeling valued and being recognized for hard work and loyalty is a big deal. Sure, morning donuts, free lunches, and other rewards are great, but there are better ways to reward your staff. One memorable way to recognize your employees and show that their dedication is appreciated is through corporate challenge coins.
Show Employees They're Valued Often
Companies are always looking for unique ways to show their staff appreciation and those with years of service awards retain more fulfilled employees. Service awards reflect well on the culture of a company and are sure to increase employee loyalty. Today, employees are interested in companies that recognize their day-to-day contributions. However, many service award programs are out of touch with modern times. Let's face it; most companies set the first milestone after five years of working with a company.
People take pride in their work, and they want to know that they are valued. Employee awards will do a lot for any business, from overcoming major problems or finishing up a big task. When you celebrate major accomplishments at the moment, you are fostering a positive culture while showing employees that their work is noticed.
Custom coins are a great way to show employees they are valued, encouraging positive actions in the future. At ChallengeCoins4Less.com, we have created challenge coins of all sorts. Custom-made challenge coins designed as service awards are some of our most popular designs. And while service awards are usually tenure-based, you should award an employee for just keeping the same position for a period of time.
Team Building with Challenge Coins
While custom coins are perfect for team building and employee rewards, knowing when to present them is a key piece of the puzzle. Service coins should celebrate your employee's work and performance. Work anniversaries are a big deal for businesses and employees. A five-year anniversary for an employee is also a five-year celebration for a business. Hand out service coins as part of a social event and involve employees new and old. These events are an ideal time to honor those who have put in the work and the time.
Challenge coins may also be passed out publicly. One of the reasons coins are so popular is because they are efficient and quick to produce. By handing out custom coins at a public event, you demonstrate how much your employees mean to the company and provide something that they can cherish for years to come. Celebrate those big projects and those employees who help make your company run so well.
You may also opt to pair challenge coins with a gift. Physical awards are great, but they are made better with gifts, bonuses, and more. The most notable service awards are paired with experiential gifts such as a free lunch at a trendy spot in town, a free trip, or even a vacation. Sharing a unique experience with the award is far more memorable than cash or a gift card. Get creative and show your employees that their hard work counts.
Remember What Makes Your Business Successful: People
Service awards are not going anywhere anytime soon. However, there are always new employee engagement programs and recognition programs. The need to adapt to changing times is a must for every business, and service awards are a good way to keep your employees happy and working hard. Keep these gifts timely and make them a unique experience that your staff will never forget.
At ChallengeCoins4Less.com, we take pride in what we do. When you order challenge coins from us, you are getting personalized coins custom-made to order. Whether you have a pre-existing design or a fully realized concept, we can bring your idea to life. Challenge coins are an excellent way to promote team spirit and camaraderie. Our incredible team will help you create a design that is perfect for your company. Through the use of state-of-the-art equipment and processes, we offer top-quality coins at an affordable price.
We can produce coins in any size or shape, using imagery and text to provide something eye-catching and memorable. Details such as diamond-cut edges, color, and even cutouts will take any design to the next level. With nearly 20 years of experience and an incredible team of expert artists, we create challenge coins that attract attention for their outstanding appearance and detail.
Whether you are looking for military challenge coins, police coins, or corporate coins, we've got you covered. You will not find better-quality coins at a lower price! Are you ready to get started with your order? It's easy! Simply fill out our no-obligation Free Quote form today or email us. We'd be honored to work with you!