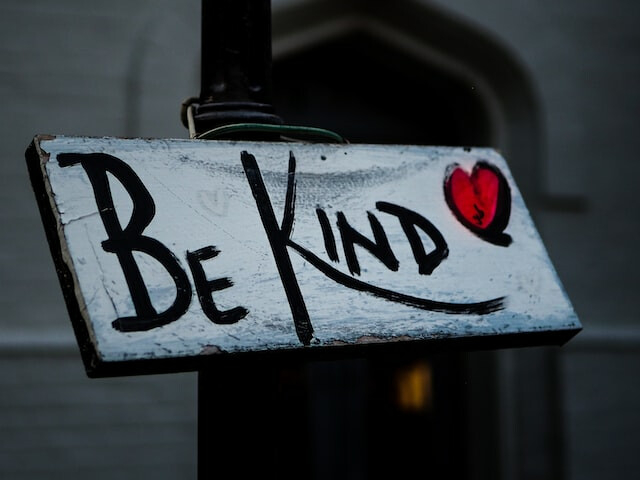 Challenge Coins Honoring World Kindness Day
Commemorating Kindness with Custom Challenge Coins
​​Every year on November 13th, we celebrate World Kindness Day. Countries around the globe come together to observe this international holiday. The goal is to spread kindness and hope while inspiring others to do the same.
Custom challenge coins are a memorable way to spread kindness. These customizable tokens are great morale boosters designed with special meaning and unique details. Distribute them as a random act of kindness or as a way to promote compassion in your area. Let's discuss World Kindness Day and challenge coins that commemorate the celebration.
History of World Kindness Day
World Kindness Day began on November 13th, 1997. A number of humanitarian groups made a "Declaration of Kindness" and encouraged others to do the same. The first celebration took place a year later, and has since spread worldwide.
World Kindness Day is organized by the World Kindness Movement. The organization is a coalition of non-governmental organizations, including representatives from Australia, Brazil, Canada, China, the USA, and many others. World Kindness Day focuses on positivity and the benefits of being kind. Although the observance is an unofficial day, the goal is to have it recognized by the United Nations.
There are many ways to help spread compassion and motivate others to do so. Why not create something memorable that will remind people of the importance of being kind? Challenge coins inspire others to spread kindness and serve as a reminder that people can carry daily.
Observing World Kindness Day
Observing World Kindness Day is as easy as holding the door open for someone or paying for someone's morning coffee. There is no shortage of ways to be kind to others. Getting involved and donating to local organizations dedicated to helping others is another excellent way to spread kindness.
It's as simple as complimenting someone and changing their day. Take it further and commemorate someone in your community making a difference. Honor the service happening in the neighborhood and get creative.
Challenge coins are a fun, creative, unique way to spread kindness. Custom coins can be presented for several reasons and provide something unforgettable. Use them to promote empathy in others around you or give them as a token of appreciation for people committing acts of kindness.
Share Kindness With Challenge Coins
Challenge coins are an innovative and effective way to spread any meaningful message. They are exceptional awards for outstanding achievements and accolades, but they are also ideal items to remind people of the importance of being kind.
Challenge coins can be customized with any message, as well as images and other personalized details. These outstanding elements make challenge coins meaningful and memorable. Present them to people as a simple gesture of kindness or as a way to remind people to be kind.
Award challenge coins to students to encourage kindness in school. Use them to reward compassion with custom challenge coins that feature personalized details, including special dates, mottos, and more. Design something that inspires understanding and motivates people to go above and beyond. Challenge coins are small in size but can have a considerable influence on their recipients.
Get creative and design something that pushes people to be more compassionate. Custom challenge coins are a fun way to commemorate any celebration and a perfect tool for spreading kindness to others. They are fantastic fundraisers for organizations, sold at special events, speeches, conferences, and more. Find out more about designing custom challenge coins here.