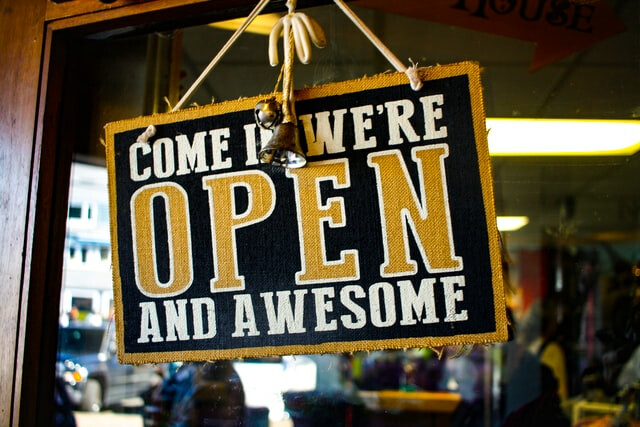 Civilian Challenge Coins For Businesses, Brands & Organizations
Challenge coins are for more than just military units. Businesses, schools and nonprofits can use them too.
Challenge coins may seem like small, simple items, but they mean a lot to many, especially those who receive them. Challenge coins tell a story, commemorate special events, locations, and people, and have a special place in military tradition. A challenge coin is a specifically designed coin typically presented to someone to confirm membership to an organization or group. However, they are used for other reasons, such as honoring noteworthy accomplishments and milestones. Challenge coins were a military-specific tradition, but are now being used by corporations, businesses, brands, and organizations; who put their creative spin on the practice.
While challenge coins remain a military tradition, there has been an increase in civilian challenge coins. The unique tokens are outstanding for advertising, honoring a group you are a member of, or even for special events. This means you don't need to be a member of the armed forces to carry a challenge coin. However, they have a history, and it's essential to know the tradition, etiquette, and meaning behind these custom coins.
Modern challenge coins are usually traced back to World War I. A lieutenant passed out custom-made bronze coins to members of his unit before deployment. Word was if a fighter pilot bearing a coin was captured by German soldiers and escaped, he could present the coin to Allied troops to ensure his safety. It's said that in some cases, the soldier would be presented with a bottle of French wine. These days, challenge coins are used by firefighters, police officers, and many others, though the traditions and meaning are slightly different.
There is also a particular etiquette to challenge coins. They are not called challenge coins for no reason. you may have heard the phrase "coin check!" This is the basis for the challenge in challenge coins. A coin check means that anyone carrying a challenge coin has to present it. If you don't have your coin or are the last to take yours out, you are responsible for the next round of drinks.
There are a few rules that pertain to challenge coins as well. First and foremost, keep your coin close at all times. If you are challenged and lose, you'll be stuck with that reputation moving forward. However, you can't be challenged more than once on an outing. You also shouldn't pass out your coin. If you hand it to someone, you give them your coin according to tradition. If someone wants to inspect your coin closely, they can take a closer look while it is in your palm. This goes without saying, but do your best never to lose your coin. Replace lost coins as soon as possible! Don't forget; the challenge can happen anywhere, don't get caught off guard.
Now that you know the backstory check out a few ways civilians can use challenge coins. Corporate challenge coins are prevalently used for several reasons. Businesses, brands, and companies use them as marketing tools, employee rewards, and more. Challenge coins are presented to acknowledge hard work and dedication, even for milestones, special days, and merchandise. A custom coin can promote brands, generate word-of-mouth interest, and build bonds with customers and employees.
Employee acknowledgement goes a long way, and challenge coins are a distinctive way to honor their hard work. Challenge coins can be passed out to mark the completion of a significant project, a specific department's success, or hitting sales quotas. These milestones are worth the attention, and challenge coins can be created to recognize those efforts.
Challenge coins also give companies a way to stand out. Custom coins can be added to merchandise collections or passed out at conferences and trade shows. Custom coins include details that provide information for potential customers and clients. They have elements like logos, the company name, a website, and more. Brand awareness is important, and challenge coins are an excellent way to stand out from the competition. They are also great as a "thank you" for customers, vendors, and employees.
At ChallengeCoins4Less.com, we have created memorable challenge coins of all kinds. We take pride in creating top-quality military challenge coins, but we also put that same pride into our corporate challenge coins. Every challenge coin is different, and that's what we love the best. We can take your ideas and bring them to life as unique mementos for any reason. At ChallengeCoins4Less.com, you have complete creative control. However, we will work with you to design and produce the perfect coin. We do not charge for the design process, artwork, or revisions, so you can be sure that your coins will look precisely how you want before production. Oh, and don't forget we offer free shipping to any address in the continental United States. Are you ready to order custom challenge coins? Please fill out our free quote form or email us. It's that simple.
---
Jesse Daugherty
Blogger
Hello, I'm Jesse Daugherty, a music enthusiast, sports aficionado, and an avid supporter of the arts. I'm a writer and content creator. For the past 5 years, I've shared my knowledge of custom challenge coins and other promotional products, exploring their designs, meaning, and purpose.