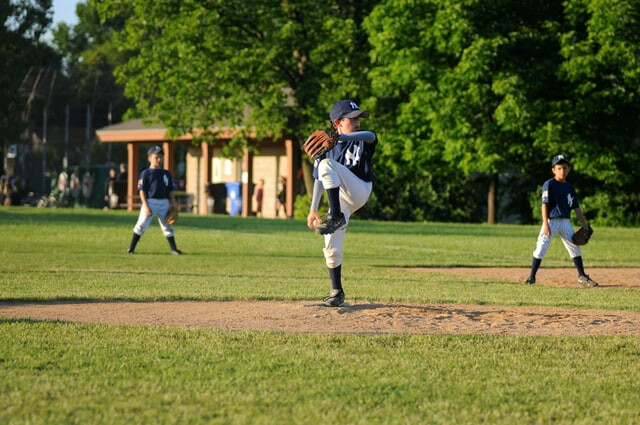 Create Challenge Coins For Little League Baseball Teams
Challenge coins make a special keepsake for youth league baseball and softball players
Challenge coins have their own unique history. They are rooted in tradition and have become a staple of military life. Over the past several decades, the popularity of challenge coins has grown, extending into the business world and the world of sports as well. Now, custom challenge coins are being used as marketing tools, fundraising items, and even as merchandise.
Challenge coins are fast becoming a growing trend among youth baseball and softball teams. Frequently we associate pins and patches for baseball and softball teams. However, challenge coins are excellent for all the players, coaches, and parents. There are several reasons why challenge coins are becoming so popular, but the main reason is that they are a unique way to stand out from the crowd.
A Different Symbol of Appreciation
Coins offer something different for the team, a celebration of their hard work, dedication, and sacrifice. Coins are durable and weighty, which adds to their perceived value. While patches and pins are a great addition to the uniform, a custom coin will become a keepsake that recipients can look back on with pride. Our coins are crafted with care, and their value will be felt and seen. This is ideal for young athletes, assisting in team-building and serving as a sign of appreciation.
Custom challenge coins can be designed for many reasons. They can be designed to honor notable achievements from the season, standout players, influential coaches, and even the team as a whole. Coins can be transformed into a stunning work of art that includes logos and text, and even special dates. You are also not limited to standard, traditional coin shapes.
Custom coins can be created with a range of options to enhance their appearance. These details, such as metal styles, edge cuts, 3D designs, and cutouts, make coins compelling and different. Adding player's names, numbers, positions, and other details are solid choices. You also can add additional details such as wins and losses, special dates, and more. The level of detail is up to you. We will help you produce the perfect challenge coin for your team.
At ChallengeCoins4Less.com, we know custom coins. With more than fifteen years of experience, we have created challenge coins of all kinds. We've designed coins for sports teams, fire departments, police departments, as well as businesses, schools, nonprofits, and organizations of all types. No matter what type of coin you want to make, we will bring it to life. The best part is how easy ordering and designing custom coins can be. Simply get a free quote or email us your design. We are happy to help, and we'd be honored to craft challenge coins for your squad!