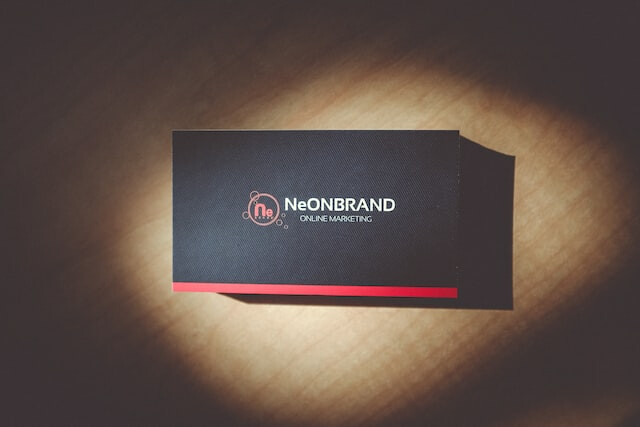 Create Connections With Challenge Coin Business Cards
Challenge coin business cards are a valuable way for companies and organizations to promote themselves.
Challenge coins and business cards are powerful ways to share information about a company or organization. When you combine these two items, you get something that has the finest features of both items in one package. As you might expect from the name, challenge coin business cards offer the same customization options as traditional custom coins, making them an effective marketing tool. In addition to their practicality, custom coin business cards are a fun item that many people enjoy owning and displaying.
A custom challenge coin can be an effective means of promoting your brand and building relationships with potential clients, as well as advertising your company. A growing number of businesses and other organizations have started marketing with custom coins in recent years, and this trend is likely to continue. Businesses use custom coins to reward employees, recognize their achievements, and create a sense of community within the company. They are also a viable way to market your business. Let's discuss marketing with challenge coins and how to create an outstanding challenge coin business card.
Challenge Coins for Marketing
Custom challenge coins are a perfect way to promote your business, especially at trade shows and other events where you can hand them out to potential customers. By giving coins to attendees, businesses can create a positive impression of their brand. Custom coins that are distinct from others will make recipients remember your company and its products and services, helping you promote your company.
Another way to use custom coins for marketing is to offer them as part of a loyalty program or rewards system. For example, companies can distribute coins to customers who make certain purchases or refer a certain number of friends. This can act as an incentive for clients and encourage them to continue to support the company. In turn, that kind of encouragement can drive sales and increase customer loyalty.
In addition to their promotional value, custom coins are an excellent way to build connections with potential customers. By presenting custom coins, organizations can create a sense of camaraderie and belonging that can help foster relationships.
Whether you want to create a positive image, engage patrons, or build relationships, custom coins are a versatile marketing device.
The Benefits of Business Cards
Business cards have become an essential tool for anyone in the corporate world who wants to make a positive first impression on their potential clients. In addition to being a convenient and simple way to provide contact information, they also help to create a professional appearance. Moreover, they are small and easy to carry, so that you can always have them handy whenever you need them. This makes it easy to exchange contact information.
A well-designed business card can be a powerful tool for establishing credibility by conveying a sense of competence and reliability. Business cards can help you network more effectively, increasing your brand awareness at the same time.
You can reinforce your brand identity by including details such as your logo and other branding elements. You can incorporate the same features into custom coins.
Challenge Coin Business Cards
A challenge coin business card is a creative way to reach new on clients and partners. Companies have adopted the use of challenge coins for many reasons.
Custom coin business cards are challenge coins that are customized with details pertinent to the business, such as the company's name, location, and services. The result is a distinctive business card alternative boasting meaningful information.
One of the key benefits of using a challenge coin business card is that it immediately sets you apart from ordinary paper business cards. In a world where standard business cards can quickly be discarded or forgotten, a custom coin business card is something people will want to keep and show off to others.
A custom coin can also be a fantastic conversation starter. Because challenge coins are often associated with the military and other organizations, people who receive a custom coin may be curious about its significance and what it represents. This can lead to interesting conversations and open doors to potential sales.
Designing Challenge Coins as Business Cards
Designing a custom coin involves creating a unique and distinct coin that represents a specific group or organization. Before you design a challenge coin business card, there are a few things to consider. Make sure your design includes your logo and other branding. This will establish your brand, making it easy for people to recognize and remember your company. Consider the message you want to convey with your custom coin. You can use them for advertising specific products or services, or for more general brand awareness.
The first step is to develop your ideas and create a concept for your coin. Sketch a design detailing your ideas with logos, images, or other references. Once you have thought of an idea for your design, it's time to choose your design options. There are many options to make your coin truly unique. From the color and style of the metal finish, to custom edge options, 3D details, and cut outs, there are a full range of custom options. These customizations will add a personal touch to the coin, which adds to its appeal.

Think about your audience, and who will receive the custom coins. Marketing with custom coins is a unique and fun way to promote your brand. They are an excellent means to build connections with customers and vendors alike, supplying something distinctive that will be fondly remembered.
As a whole, a custom coin business card is an innovative way of marketing to customers and vendors alike. There's no question that business coins can be a valuable part of your overall marketing mix. If you are looking for an effective way to stand out with a truly memorable business card, consider a challenge coin business card. At ChallengeCoins4Less.com we can help you create a custom coin that you will proud of. Discover more about the design of challenge coins for your business and let's get started on creating something your potential customers will never forget.