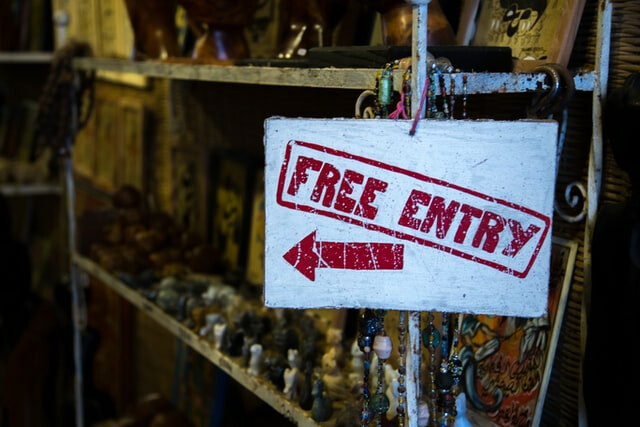 Creative Challenge Coins For E-Commerce, Gift Shops & Merchandise
Custom Challenge Coins make great merch!
When it comes down to it, challenge coins are meant to grab attention. They tell a story, but they are meant to be eye-catching tokens of appreciation. Whether it's a commemorative coin, a milestone coin, or a promotional coin, challenge coins are created as keepsakes. This is just one of many reasons why challenge coins make great souvenirs.
Challenge coins are great for gift shops, e-commerce shops, pop-up events, and much more. Challenge coins provide something different to your lineup, no matter what kind of business or brand you are. These custom coins often become a special item that is held in high regard. They are looked at and displayed with pride for years to come, providing something tangible, striking, and intriguing.
Challenge coins can be made however you see fit. Spread a message, pay tribute, honor your customers. They are great for everything from memorials to special events and recognition.
From Military Origins to Civilian Use
Challenge coins are rooted in military tradition, though they have expanded beyond the military ranks. Many corporations, schools, nonprofits and other organizations use them, even as merchandise. A high-quality coin is sure to stand out and add something distinguished to your inventory, providing people with a chance to own a unique, exclusive object.
Challenge coins are simply custom-made coins that feature symbols, logos, text, and other elements. They are used by the military as a way to honor excellence in specific fields, promotions, and other notable moments in a soldier's career. Beyond the military, other organizations use them to recognize special events, accomplishments, achievements, and other milestones.
The most pleasing part about challenge coins is that you are in complete control over the details in your design. Creating a coin is fun and interesting, and we make the entire process as easy as possible. There is a full range of options that will make your coins stand out, no matter if you are looking for souvenir coins or coins to add to your merchandise selection.
Making Your Coins Unique with Options
There are several ways to make your coin stand out. Coins can be found anywhere, which means you want to design something compelling. The more imaginative the coin, the more attention it will garner. An innovative arrangement can be a conversation starter, and it will be something that recipients look upon fondly.
Let's talk about how you can make your coin truly one of a kind. It's all about the design. Typically challenge coins are round in shape and between 1.75" and 3" in diameter. But you are not limited to just standard shapes or sizes. Custom coins can be made in any shape or size you can imagine. The artwork you choose should stand out and be the center of your creation, so pick something meaningful and memorable.
It's important to start with the basics, such as shape and size. Once you choose these two details, consider the type of metal plating you want to use over the zinc or brass base. The metal type will affect your coin's appearance, so be sure to understand the differences. Gold and silver are the most popular selections, though brass, copper, and nickel are available too. All of these metals are also offered in antique and polished finishes, adding more character to your design. Other options such as finishes, colors, and edge options will elevate the aesthetics of your coin.
Upon choosing the metal, think about the edge of your coin. The front and the back are just the beginning. Adding a unique look to the edge enhances the entire coin. You can opt for a diamond cut edge such as a wave cut or rope cut, or add engraved edge text. Sequential numbering is a great option, too, lending an exclusive appeal.
Don't forget color! Adding color to your challenge coin can create a stunning look that will garner attention. Coins can be designed with up to five colors at no extra cost, though you can add additional colors for an additional cost. Other details to think about include epoxy coatings, which will protect your coin from wear and tear. No matter what type of challenge coin you want, we can make it.
At ChallengeCoins4Less.com, we specialize in custom-made challenge coins, and we take pride in what we do. For the past fifteen-plus years, we have produced challenge coins of all sorts. We have the experience to bring your ideas to life in a beautifully crafted coin. We have had the honor of making coins for all branches of the U.S. military, from specific units, squads, and battalions, to coins for businesses and organizations across the country.
Not only do we pride ourselves on the quality of our products, but also on our superior customer service. Our incredible team will work with you from the setup process through production to ensure that what you envision is what you receive. We love turning your ideas and concepts into mementos that will be treasured for years to come.
We are focused on producing top-quality coins with unbeatable pricing. We will work to get your order to you fast, and we will make sure it's correct. We also stand behind the quality of everything we sell with a 100% satisfaction guarantee. If you want exceptional challenge coins at cost-effective prices and with hassle-free customer service, you've come to the right place.
Find out about our challenge coins and call us toll-free at (855) 272-8451. You can also email us or get a free quote. Ordering custom coins has never been this effortless.