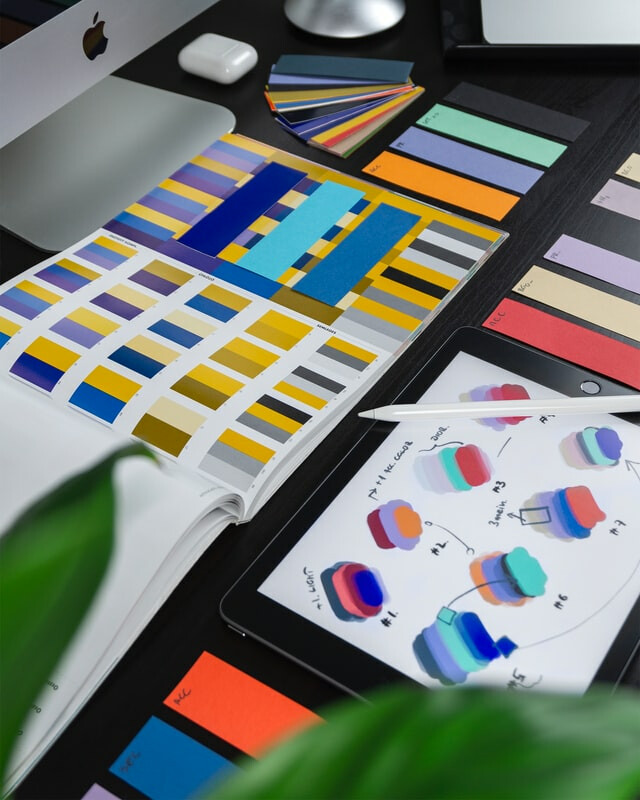 Creative Control: A Guide To Designing The Perfect Challenge Coin
Designing the perfect challenge coin is easy. We can help you craft the ideal coin for your needs.
The thought of creating a custom challenge coin might seem like quite an undertaking, but it doesn't have to be. It's all about the shape, size, color, and imprint of your design when it comes down to it. Challenge coins are great for so many reasons, from commemorating special events and occasions to marketing and promoting businesses of all sizes. It's fun and easy to produce the perfect challenge coin, but it helps to understand the details.
The Concept
First things first, you need to come up with an idea. Start with what you want to showcase on your coin. If there is a specific image or logo that is associated with your company, brand, or organization, make it a part of the scheme. A logo is an essential part of any coin, especially for corporate coins. Consider how much detail you want to include. For memorial coins using dates, locations, and text will add a memorable touch. However, you might also add imagery along with the text. Offset printing can even add photorealism to your coin. However, your coin provider will work with you on what elements work and what won't. This will ensure that your custom coins say precisely what you want them to.
The Options
Once you have your ideas in order and a concept in mind, it's time to consider all the unique options that will make your challenge coin stand out. There are a handful of things to consider that many people overlook, such as size and shape, finishes, edge options, fonts, and more.
Challenge coins are created in virtually any shape or size. While more intricate patterns and images look better on larger coins, smaller coins will have a big impact too. Keep in mind that you are not limited to standard shapes. Create an original coin that stands out and do something a bit different.
Finishes
After putting together the concept and selecting the right size and shape, choose a finish that will take your coin to the next level. Traditional coins look exceptional in brass, though gold and silver are popular options as well. However, we also offer both polished and antique finishes. Polished gold metal, polished silver, black nickel, polished brass, or polished copper are sleek. The antique gold, antique brass, antique silver, or antique copper offer a timeless touch. However, you may add a duo-tone effect with two different finishes.
Color Options
Adding color to your custom coin is another way to make it stand out. Color enamel may be added to your artwork once it is struck into the metal. The recesses of the coin are filled with enamel paint and then cured at high heat. The result is an attractive and durable object with a bold and eye-catching appearance. Adding color is a remarkable way to make your coin even more memorable, especially for corporate coins.
Edge Options
If you want to add an elegant touch to your coins, add a Diamond Cut edge that will complement your look. The standard edge is a smooth edge with a classic look. However, other details like a rope, cross-cut, or wave-cut edge will make a huge difference. Rope edges are typically found on Navy, Marine, and Coast Guard coins. Cross-cut edges offer a unique touch that makes the surface area more reflective. A wave-cut edge mimics the motion of ocean waves, while the slash-cut edge features semicircular divots cut beneath the coin's rim. Other edge options include the oblique cut edge, which enhances the reflectivity of the coin, and a reeded edge which is a series of grooved lines around the coin. Choose wisely and add something visually intriguing to your coin.
Other Details
There are several other options that will drastically change the look of your design. Epoxy coating is a perfect way to protect coins from wear and tear. This is effective for coins with color, keeping them safe from scratches and dings. A 3D object can make your coins truly memorable. These coins pop with detail, though you are limited on some other options.
Remember, interesting shapes add a creative touch, but you may add custom cutouts as well. This gives your coin a unique look while the open space provides dramatic highlights. Engraved text is a nice touch. Add a motto or a slogan to any coin, especially along the edges. Offset printing will turn a photo into a brilliant looking keepsake. This adds a unique touch with stunning detail. Sequential numbering is a great way to turn coins into a true limited edition, adding an exclusive allure.
While challenge coins are celebrated, sometimes something a bit more functional has more of an impact. Any custom coin can be transformed into a keychain or a bottle opener. The keychain attachment is a timeless reminder for your recipients, while a bottle opener is memorable and useful.
Challenge coins are made to say and show exactly what you want. That's the best part. A good coin supplier will work with you to ensure that your coins are precisely what you want. At ChallengeCoins4Less.com, that is what we do. Not only do we take the purpose and production of coins seriously, but we also take the presentation seriously. We offer a range of presentation and packaging options as well.
We ship our coins individually packaged in clear PVC pouches. We are able to package your coins in several different ways. A velvet bag adds a touch of elegance, while the see-through coin capsule keeps your coin protected and easy to display. The velvet presentation box is timeless and perfect for gift presentations. You may also opt for a coin stand, which provides an ideal way to display your coin on a shelf. An acrylic box is a classic approach, keeping the coin safe and displayed on one side. We even offer a custom pouch insert for the PVC pouch with additional information regarding your coin.
It's all about the details. The key to an excellent coin design is getting what you want. At ChallengeCoins4Less.com, we take pride in every coin we craft. We are happy to work with you to bring your concept to life, and we have an incredible team to do so. With nearly 20 years' experience, we make the entire process easy and painless. We provide free artwork and revisions, ensuring that your design is specifically how you envisioned. This lets you experiment with your coin until it's perfect prior to production.
With the use of high-quality materials, you can rest assured that you are getting the best quality coins on the market. We stand behind everything we sell with our 100% Satisfaction Guarantee, and each coin is inspected by hand before being shipped. Should one of our coins be defective in materials or workmanship, we will replace it at no added cost.
Designing challenge coins isn't difficult, especially with us to assist. Give us a call at (855) 272-8451 or get a free quote and let us show you how easy it is!
---
Jesse Daugherty
Blogger
Hello, I'm Jesse Daugherty, a music enthusiast, sports aficionado, and an avid supporter of the arts. I'm a writer and content creator. For the past 5 years, I've shared my knowledge of custom challenge coins and other promotional products, exploring their designs, meaning, and purpose.