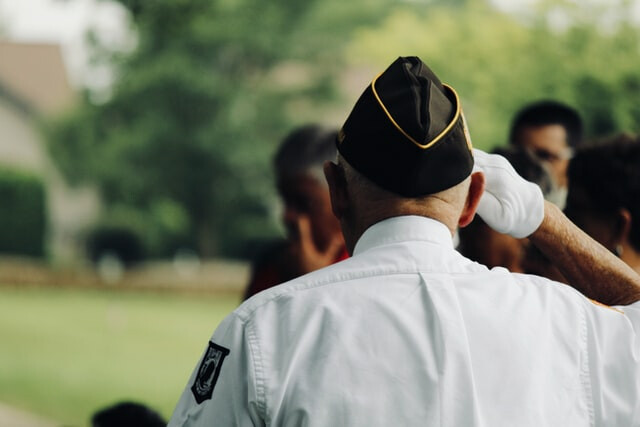 Custom Challenge Coins To Honor Veterans
Challenge coins offer a unique military tradition to honor America's distinguished veterans.
Challenge coins are quite popular among all branches of the military. Their tradition and history are symbolic and meaningful, as are the rules of giving and receiving them. The challenge coin has expanded outside of the military, used by businesses, brands, corporations, and organizations. Though no longer exclusive to the military, their meaning and the reasons they are presented are still the same.
Challenge coins are great for team building and as accolades, awards, and more. While companies use them as marketing and promotional tools, they are still a staple of military life and prevalent among veterans. These small tokens are held in high regard for active duty soldiers and even more so by former troops who fought for our freedom. Challenge coins are keepsakes that provide memories of the past, fallen comrades, special occasions, and more, and they have become an ideal way to observe veterans too.

Part of the appeal of challenge coins in their history. Many traditions have helped build camaraderie throughout the military, but the challenge coin has become one of the most well-respected ones. Challenge coins are small tokens that are used to show membership to a specific group or organization. However, they are also presented as rewards of excellence, promotions, and to celebrate special milestones.
To some, the challenge coin originated in Rome, where a particular coin was given to soldiers who excelled in battle. These coins were specially minted and presented with a soldier's daily wage. Many of these coins became keepsakes for the soldiers, serving as mementos of their careers. Modern challenge coins are presented today as a reward for a job well done, keeping up with the same tradition.
Current challenge coins really became a staple of the military during World War I. The coins were presented to members of a particular flying squadron, thanks to their wealthy officer. It is said that one of the pilots was shot down and captured by German forces, who stripped him of everything except the pouch that held his challenge coin.
The pilot escaped and was captured by French troops who recognized the symbol on his challenge coin. He was eventually returned to his squadron safely, which cemented his place in history. Since then, the challenge coin has grown throughout all branches of the military and has become very popular with veterans. Some soldiers and veterans use challenge coins today as identification badges, proving that they served in specific units.
Military challenge coins are packed with meaning and tradition, including "the challenge." While these custom tokens have plenty of sentimental value, "the challenge" started after World War II.
According to legend, Americans stationed in Germany began conducting "pfennig checks." The pfennig was a German coin valued at less than an American penny. If a soldier had one, he was presumed to be too poor to buy a round. When checked, those who couldn't produce a pfennig were responsible for the next round of beers.
The pfenning check evolved into a coin check, which uses the same rules but with challenge coins. Any member that couldn't show their challenge coin had to purchase drinks for everyone else who had. The challenge further engrained the challenge coin into existence.
Today, coins are still used by the military and other government agencies. Even the President has his own. These keepsakes are cherished by their recipients and tell the story of one's career, which is why they are held in high regard by veterans.
Challenge coins can also be used to honor veterans for their sacrifices. Challenge coins are a special token of honor to recipients and are a unique way to acknowledge former military members for all they have done for our country.
Custom coins can be used as recognition and commemorative gifts, representing the performance of their duty and service. Each coin provides a feeling of accomplishment and pride. Challenge coins are a symbol to remember and praise their incredible achievements. Some veterans collect coins that mark important occasions and events. Some collections and coins are even passed down as heirlooms. It's important to recognize those who gave their all for our freedom, and challenge coins are the perfect way to do so.
Military challenge coins have a long history that continues to grow. These coins are given as gifts and issued as rewards in honor of the dedication and bravery it takes to be a soldier. At ChallengeCoins4Less.com, we take pride in designing military challenge coins. We are a U.S.-based company and a proud producer of military challenge coins for nearly two decades. We've created challenge coins for all branches of the military.
A challenge coin is more than just a coin; it's a keepsake that will be carried and displayed with pride for years to come. To find out more about our challenge coins, call us toll-free at 1 (855) 272-8451 or email us. Fill out our no-obligation free quote form to get started with your own coin order today. Ordering is fast, fun, and easy.
---
Jesse Daugherty
Blogger
Hello, I'm Jesse Daugherty, a music enthusiast, sports aficionado, and an avid supporter of the arts. I'm a writer and content creator. For the past 5 years, I've shared my knowledge of custom challenge coins and other promotional products, exploring their designs, meaning, and purpose.