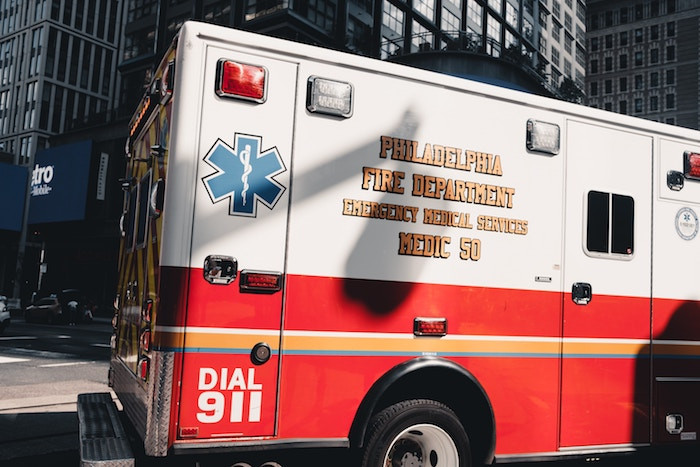 Custom Coins Used To Recognize First Responders
Custom challenge coins are a great way to recognize a job well done. One of the most popular uses of custom coins around the world is to recognize police officers...
Custom challenge coins are a great way to recognize a job well done. One of the most popular uses of custom coins around the world is to recognize police officers, firefighters, and EMT crews, presenting custom challenge coins to honor the men and women who help keep our city safe.
If your organization or agency wants to recognize first responders with custom coins, it's easy! Here are a few tips to honor those who provide those critical services around your city.
Why Custom Coins?
Custom coins are a traditional way to acknowledge outstanding performance in the U.S. military and others around the world. They are also ideal for civilian organizations, especially those police and fire departments, which are typically organized in a quasi-military hierarchy.
Challenge coins initially began as military keepsakes. They served as a way for servicemen and -women to commemorate their experiences with specific units or squads. The coins an serve the same purpose for first responders. Individual squads, precincts or teams can also have their own particular coins showing the insignia of the department, the detective squad, HAZMAT team, or other groups.
You can use your coins to honor officers, firefighters, or EMTs for outstanding job performance and more. Alternatively, all members of designated squads can have squad-specific designs as well.
Whatever the case may be, custom coins are a valuable morale booster for employees who work in high-stress situations regularly.
Designing Your Coins!
Designing a distinguished-looking coin that will be a valued keepsake isn't hard. With the help for the right coin supplier, it's quite effortless to create designs that will honor your dedicated public servants.
Your custom coin provider can assist you in creating coins for any specific part of your department, or a department-wide design if you prefer. Create a new coin or use a traditional one, such as St. Florian's cross.
Your coin provider can work with you to create exactly the look you want. Start with your department insignia, it's always an excellent basis for coins, though if you prefer something different, that's no problem.
The talented artists at your custom challenge coin supplier will be able to help you create the perfect design for your needs. Today's coins are offered in a range of finishes, including gold, silver, brass, copper and black nickel. There are also polished or antiqued style, while a variety of color options can be applied to either or both sides of your coins.
You're not just limited to round coins either. Custom shapes are available, along with other options such as cutouts, engraved edge text, 3D designs, sequential numbering, and more. To add more depth, diamond-cut edges are a nice touch, providing a dose of style to your design.
If you are using coins to honor distinguished service, consider turning them into medallions. Your coin provider can add a ribbon to create custom medals you can award at public ceremonies.
Choose the Right Provider!
A good supplier of custom coins can assist you in crafting the best coins or medallions for your needs. Choose one that is experienced in creating coins for public service agencies, as not all companies know the difference between a St. Florian's cross and a Maltese cross.
A word about pricing - great custom coins are affordable. A good coin company can help you create outstanding coins within your budget. You shouldn't have to pay for artwork or revisions. Avoid any provider that wants to charge you for these basic functions and deal with providers who will ensure your coins will look exactly the way you want them to before production begins.
Great coin providers will also offer free shipping within the continental United States as well. Expect your coin provider to offer a solid guarantee on your coin purchase. If there are any coins that are defective in workmanship or materials, you should be able to get a replacement made to the proper specifications at no extra charge.
In other words, you're looking for ChallengeCoins4Less.com! We are a no-problem, one-stop supplier for outstanding quality custom challenge coins.
We've been crafting and creating top-quality coins for fire, police, and emergency medical services around the world for 15 years. Our track record of success is just one indicator of our dedication to customer service.
We know how much custom coins can mean to the members of your department, which is why we're committed to giving you only the best coins you can buy, at the lowest prices you'll find anywhere. We will not be undersold. If you find a lower price on identical custom coins, let us know, and we'll match or beat it.
At ChallengeCoins4Less.com, we believe in treating our customers the way we want to be treated ourselves. This is precisely why we provide the highest quality customer service and stand behind every product we sell with our 100% Satisfaction Guarantee.