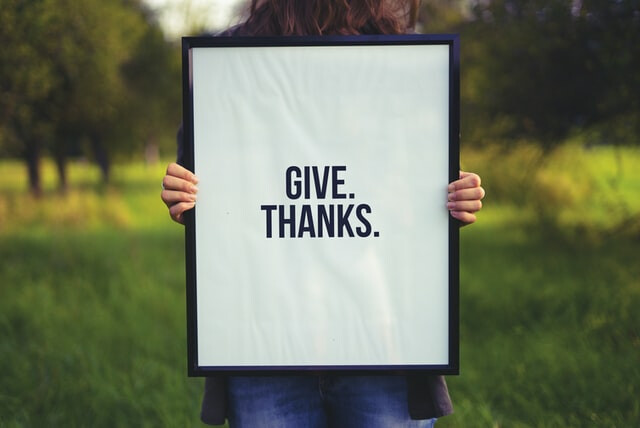 Give Thanks & Acknowledgement With Custom Challenge Coins
If you're looking for a meaningful, memorable gift for for friends, family members, or colleagues, consider custom challenge coins.
Finding the perfect gift for friends, family members, or even colleagues can be pretty challenging. What might you possibly give them that is different, meaningful, and memorable? Well, have you considered creating custom coins as a way to say thanks? Challenge coins are great for a variety of reasons, most commonly used by the military. These tangible items are presented as a special honor for hard work and dedication, and businesses, brands, and companies are even using them outside of the armed forces.
People are always looking for new and innovative ways to praise their staff, customers, and supporters. Challenge coins are a great way to say thanks, not only in the business world but also for friends and family as well. Use coins as a way to exhibit your appreciation. Everyone enjoys being acknowledged, and challenge coins are a tangible way to do precisely that. Interesting and eye-catching challenge coins are a personal and meaningful gift that will become a memorable keepsake for the recipient. They really are the perfect way to show your thankfulness!
Recognizing & Rewarding A Job Well Done!
One of the most popular ways custom coins are being used today is for employee appreciations. Companies and corporations are crafting challenge coins that recognize their staff's hard work. If you treat your employees with the respect they deserve, they will do the same in return.
Have you considered starting an employee recognition program? This is a unique way to tell your staff how much they mean while praising them with something meaningful and significant. Build a guideline for the program and develop new ways to help your employees understand their value. Come up with an initiative and present something that will be looked at with pride. Having these guidelines established will help supervisors and managers recognize employees for their dedication and loyalty.
The purpose of corporate coins is to encourage and support those who put in the work, day in and day out. An employee recognition program is a wonderful way to remind your staff that their hard work doesn't go unnoticed.
Thank You Coins For Supporters & Customers
Challenge coins are also ideal gifts for your most valued clients, patrons, and supporters. Challenge coins are a great way to give back to those who make it possible for schools, organizations, bands, nonprofits, and even sports teams. Offer coins as a special acknowledgment to volunteers and others who provide their time and effort. You may even produce special coins that honor work on projects, events, and programs.
Bands and sports teams often devise coins as a novel way to show fans that they are an essential piece of the puzzle. These coins will typically feature important logos and text, dates, locations, and other meaningful information. Challenge coins are a great way to give your fans their true value, admiring their loyalty with an exclusive design that will become a highly sought-after item.
Challenge coins are also used to give thanks to your customers. Let's face it, without your clientele; there would be no business. Challenge coins can be used to show them that you value their business while upholding their loyalty. Create a coin that says what you mean. Display appreciation to your top customers and the ones who help keep your business growing. Your customers will feel like part of the team and likely share your services with their friends and family. Show recognition with a particular custom coin and give back to those who have helped you get this far! Challenge coins are a great way to acknowledge those going above and beyond, from marketing to team building or even saying thanks.
Thank You For Your Service
Challenge coins are a staple in military life. These coins were first adopted and used by the military before spreading to businesses and brands in the civilian sector. While the military still uses challenge coins, they are also being used as a way to honor Veterans. We may express our thankfulness to all of the troops with a thoughtful and eye-catching challenge coin. These coins are typically detailed with information and elements that are important to the soldier.
From unit logos to particular dates, even military components such as tanks, fighter jets, and aircraft carriers, challenge coins are a great way to praise those who have fought for our freedom. Provide "Thank you for your service" coins with an exclusive design that will be celebrated and looked upon with pride for years to come. These coins are even be passed down to family members through the years.
Challenge coins are a great way to present your gratitude any day, especially on Memorial Day and Veterans Day. Get inventive and celebrate those who risked it all for us.
Thank You Wedding Coins
Challenge coins can even be used as a novel gift on wedding days. A wedding day is stressful for everyone, and many folks are working together to make everything go flawlessly. Before the big day, friends and family dedicate themselves to preparing for the ceremony. A thank you wedding coin shows how much you value the time and effort of those who made the day so special.
An exclusive thank you coin is sure to leave a lasting impression and will be something that bridesmaids and groomsmen will display with pride for years to come. The coin will also commemorate lasting friendships and will become a keepsake for all of those in attendance. You can even create a larger order of coins to pass out to everyone that attended. Do something different and design an exclusive coin that will be cherished forever.
Challenge coins make great gifts because they are more than a "thank you." They are a reminder of the hard work, loyalty, and dedication of those around us. Custom coins are silent but powerful and may be used in several different ways. They are small enough to carry, though they may also be displayed elegantly. Special challenge coins are personal, unique, and special to those who receive them. Simple, sleek, and eye-catching, coins are something different, perfect for noticing dedication, loyalty, and hard work. Bestow your respect, but do it in an unexpected way that will be remembered forever.
---
Jesse Daugherty
Blogger
Hello, I'm Jesse Daugherty, a music enthusiast, sports aficionado, and an avid supporter of the arts. I'm a writer and content creator. For the past 5 years, I've shared my knowledge of custom challenge coins and other promotional products, exploring their designs, meaning, and purpose.