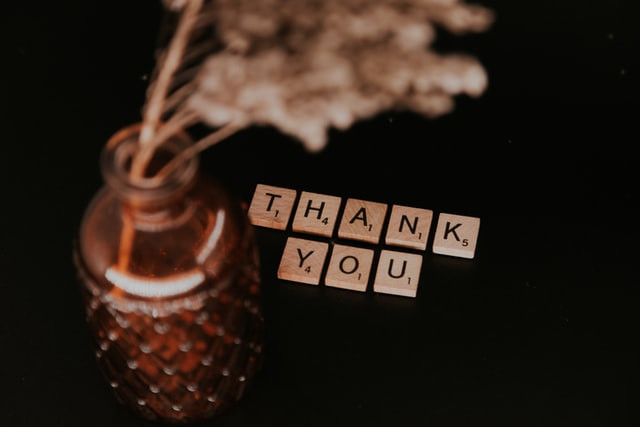 Give Thanks With Custom Challenge Coins
Show your appreciation with custom coins
Ready or not, the holiday season is right around the corner. It's a season of giving and especially giving thanks. Just like us, businesses, organizations, schools and other groups are looking for unique ways to give thanks to their staff, customers and supporters.
Consider using custom challenge coins to show your employees, customers, supporters and others just how thankful you are! Everyone enjoys being appreciated, and now is a great time to give thanks in a unique way. Custom challenge coins are a tangible and memorable way to say thank you. Custom coins can include images, text, logos, emblems, and more, which means you can give a personal and meaningful gift that will be cherished for years to come. That's the perfect way to say thanks!
Employees
Everyone appreciates feeling valued. That is especially true when it comes to your employees. Handing out custom coins as a thank you is a great way to show your staff how much they matter. Showing your hardworking team that you value their time and effort will pay off in the long run. Create custom coins for completing a particular project or even unique coins for each department. No matter who you want to show your appreciation to, a custom challenge coin is a great way to do so!
Supporters
For schools, nonprofits, bands and sports teams, custom challenge coins are perfect gifts for your supporters. Offer custom challenge coins to give thanks to volunteers and others who have worked hard on projects, events and programs.
Bands and sports teams often offer custom coins as a creative way to show their fans they are an essential part of the journey. Show your fans that you value their loyalty and create a custom coin that says what you mean!
Friends and Family
We all struggle with what to get our friends and family during the holiday season. Custom challenge coins provide something a bit deeper and more meaningful. You can create coins to commemorate family events such as anniversaries, vacations, and reunions. Design something that showcases your personality, a coin that will provide memories and a tangible reminder of the quality time spent together. Get creative and customize your coins to say and showcase exactly what you want!
Customers
Your customers are the lifeblood of your business. Without them, there would be no business. Custom challenge coins are a great way to show them you care. These coins show appreciation to your top customers, the ones who help keep you in business and growing. Your customers will feel valued and more likely to share your services with their friends and family as a result. Custom coins offer a unique way to say thanks, and give back to those who have helped you get to where you are.
From marketing and team building to promotion, or saying thanks, custom coins are a great way to show your appreciation. At ChallengeCoins4Less.com, we've been crafting and creating custom coins for more than fifteen years, and we know how to turn custom coin designs into meaningful, cherished keepsakes.
No matter what you want to say, say it with a creative custom challenge coin! Get a free quote or email us with any questions you might have. We're here to serve all your custom coin needs.