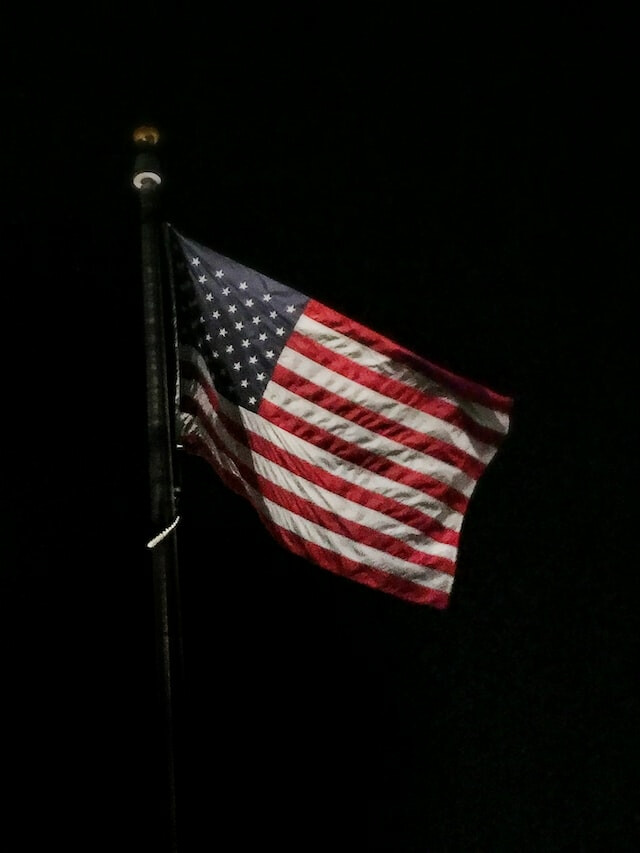 Gold Star Mother's and Family Day Challenge Coins
Custom coins to honor those families whose members have made the ultimate sacrifice in defense of their country
Members of the United States military risk their lives to protect our freedom. These individuals give up so much to keep our country safe, and it's important to honor those who give their all in the line of duty. The families of these brave soldiers have their own sacrifices. On the last Sunday in September, we honor the families who have received the Gold Star.
Gold Star Mother's and Family Day commemorates the passing of a military member who died in the line of duty. A "Gold Star Family" signifies a family that has lost someone in combat. The designation started in World War I. Families display a Gold Star Service Flag for any military family members lost, and each gold star on the flag marks the passing of a soldier.
Military families never forget their sons or daughters, or the sacrifices they made. On Gold Star Mother's and Family Day, the nation remembers alongside them, paying tribute to their dedication and loyalty while supporting those who remain behind. It is a day to remember those who perished while protecting the liberty we enjoy.
History of Gold Star Mother's and Family Day
The history of Gold Star Mother's and Family Day dates back to World War I. During this time, the gold star symbolized that a family member had fallen in the line of duty. The "Gold Star Family" represents the surviving family of a person who died in service. Families hung banners with a gold star outside their homes, evolving into a tradition that aims to comfort mothers and families of those who have passed.
In 1918, President Woodrow Wilson permitted grieving military mothers to wear a black armband emblazoned with a gold star. Around this time, Army Captain Robert L. Queissner created the Service Flag. The flag is displayed with a blue star to represent a family member serving in the military. When a service member passed, families stitched a gold star over the blue star.
Grace Siebold started the American Gold Star Mothers Inc. as a support system for grieving mothers. She visited local hospitals to lend a helping hand while awaiting news of her son. After her son's death in 1918, Grace continued to help out at the hospitals and formed the organization that continues to unite Gold Star mothers and families to this day.
The group would come together and tend to veterans in local hospitals. The organization was incorporated in 1929 and expanded to include other groups throughout the United States. The group has about 1,000 active members who offer support for each other and care for veterans confined to hospitals.
The Gold Star Mothers raise funds for veterans, active-duty service members and their families, as well as other Gold Star families. The organization is active year round, supporting veterans at homes and hospitals, letting them know that they are not alone in times of need.
They also raise funds for Wreaths Across America during the holiday season, which coordinates wreath-laying ceremonies to remember and honor those who have passed in the line of duty. The American Gold Star Mothers honor all vets who fought and died for this great country, giving back in the way that carries on the legacy of their children.
Gold Star Mother's and Family Day was declared by Congress in 1936 as the last Sunday in September. Initially known as "Gold Star Mother's Day," President Obama amended the declaration in 2011, declaring the day to include families.
In his proclamation former President Obama stated: "Gold Star mothers and families know the immeasurable cost of fighting for the ideals we believe in, and they know the pride that comes with exemplary service to America."
Observing Gold Star Mother's and Family Day
There are many ways to mark Gold Star Mother's and Family Day. Service organizations across the country provide opportunities to commemorate fallen service members. Give back by volunteering or planning a special event.
Many events across the country honor Gold Star families with special ceremonies, speeches, and luncheons. The goal is to give back to the community by remembering those who gave the ultimate sacrifice. Ceremonies occur at memorials and veteran cemeteries, allowing families to praise their fallen sons and daughters. You can attend an event in your community and show support to members of the Gold Star family.
Why not create custom challenge coins memorializing those who have died in the line of duty? Challenge coins are rooted in military history and have meaning to the families of soldiers in every branch. These special tokens are unique memorials for Gold Star mothers and families. Commemorate the day with something memorable and thoughtful.
Military Challenge Coins
Military challenge coins date back to ancient Rome, where they were presented as awards for their performance in battle. American military challenge coins originated when a wealthy lieutenant made solid bronze medallions for his squadron during World War I. The coins represent everything from a small, specialized unit to the offices of military leaders. Custom challenge coins are perfect for special events, anniversaries, and other milestones.
Each branch of the United States armed forces presents challenge coins to its members. Every coin is different, but military challenge coins include specific details. Challenge coins often have an organization's symbol, logo, or insignia, as well as important dates, slogans, and other text. These details personalize the design and add to its meaning.
These coins create a sense of pride for service members, veterans, and their families. Challenge coins are memorable and meaningful keepsake displayed and carried with pride. Challenge coins are a rich military tradition passed down through generations. They are a perfect way to honor Gold Star Mother's and Family Day.
On September 25th, 2022, the country will honor the mothers and families of those killed in the line of duty. It's a day to remember those dedicated to our freedom and the family they left behind, and a reminder of the true cost of our freedom.
If you know a Gold Star family, show your support and commemorate the day in your own way. Let us help you design a custom challenge coin that observes Gold Star Mother's and Family Day.
For more information about American Gold Star Mothers, Inc.: www.goldstarmoms.com