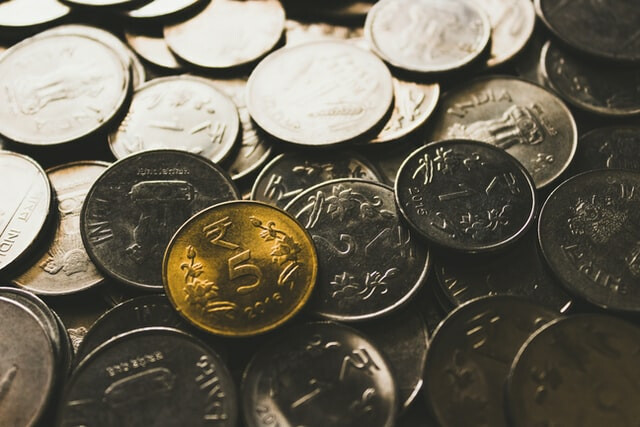 Heads or Tails? The Elements Of A Dual-Sided Challenge Coin
Two sides to every story, two sides to great challenge coins
Since their origin, challenge coins have come a long way in design and quality. Challenge coins are rooted in military history, but they've become common among groups outside of the armed forces as well. Challenge coins are used to reward, educate, promote, and market. When creating a challenge coin, it's important to know what types of items to include on your custom coin.
Every coin features two sides. The front is known as the obverse or "heads" side. The back is known as the reverse , or "tails." Both sides of the coin provide space to tell a story or spread a message.
You don't have to be a designer to create an outstanding challenge coin. Let's discuss the elements of a dual-sided challenge coin.
The Obverse -- "Heads"
The front side of a coin typically features a larger-scale image. On traditional coins, the image is commonly that of a head. Challenge coins use a wide range of images. Logos, names, symbols, and insignia are all perfect options.
The imagery should be bold and eye-catching with elements related to the coin's purpose. The front can also feature text that aligns with the artwork. The art and text should be centered. This will provide a clean and refined look.
Don't go overboard with too many elements. Remember, you have another side of the coin for added information and extra details.
The Reverse -- "Tails"
The rear of the coin or the reverse side is typically reserved for more minor details. On currency, the back of a coin features added text that provides information. The same is true for challenge coins.
The rear of a challenge coin should include a different but related design to the front. You can also use the same artwork and text as you did on the front. The reverse side can be used to share information. Businesses use this space to include their website, address, or phone number. Again, don't go too far with the details. Challenge coins should be legible and easy to read.
The Edge
A coin only has two sides, but don't forget about the edge. There are several edge options to choose from. Some edges are better suited for certain coins.
Adding a unique edge to your coin gives it an elegant touch. It will accent the artwork and text on both sides. Enhance your coin, front and back, with a classic look that will garner attention. For example, rope cut edges are perfect for Navy, Marine, and Coast Guard coins. A reeded edge has a timeless aesthetic. Or, you can add character with a slash-cut edge.
Engraved text is another exceptional edge option. The space is great for a motto, slogan, or a favorite saying. Sequential numbering is a great touch, adding an allure of exclusivity to the design. A custom edge can do a lot to accent the rest of your coin.
Challenge coins give you two sides of space to get creative. With a better look at both sides of the coin, you can now create a custom challenge coin of your own. Find out additional helpful hints and coin options here.
---
Jesse Daugherty
Blogger
Hello, I'm Jesse Daugherty, a music enthusiast, sports aficionado, and an avid supporter of the arts. I'm a writer and content creator. For the past 5 years, I've shared my knowledge of custom challenge coins and other promotional products, exploring their designs, meaning, and purpose.