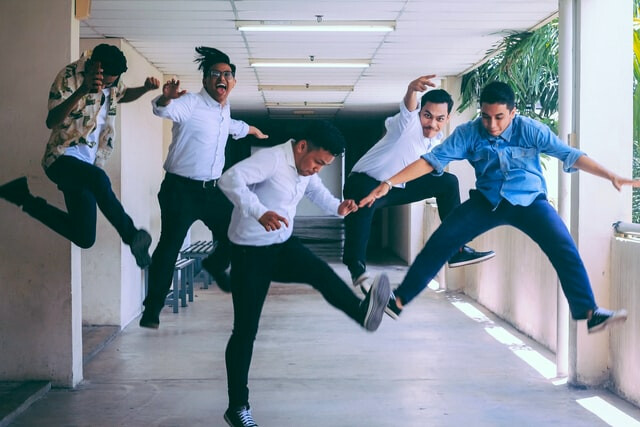 Honor Hard Work and Show Appreciation With Custom Challenge Coins
Recognizing your employees' hard work and dedication boosts morale and lowers turnover
Employees are the backbone of every business. They are an integral piece of the puzzle, and every successful business makes its employees feel valued. Employee engagement is crucial for business success, a driving force that will help any business become its best. Engaged employees enhance everything from morale to productivity; however, many businesses do a terrible job at it. Figuring out just how to drive employee engagement can be a challenge. There is a lot to consider, and every aspect will shape the outcome. If you are looking for unique ways to engage your staff, we can help. Today we take a closer look at how to drive employee engagement and how custom challenge coins can assist you on your mission.
Driving employee engagement can be tricky. It's a complex issue that features a myriad of influences. It all starts with the right mindset at the top and its core philosophy. Don't just tell your employees that you cherish them, show them! It's important that your staff feels valued, and honoring their hard work is a great place to start.
Employee engagement doesn't just happen. Let's look at a few creative ways to help build engagement amongst your staff. When it comes to employee engagement, it starts with the management. Managers and supervisors play a big role in inducing engagement. Their attention should be on creating strong relationships with employees. The best way to do this is to find out what drives and motivates them. While some people are happy to receive a paycheck, others want to make a difference at work.
Aside from need-based awareness, upper management needs to display a high level of emotional intelligence. This includes being receptive to concerns, feedback, and inquiries. A good relationship is always a two-way street, and communication is key. Open communication and transparency are crucial for any business. This allows your employees to feel like part of the team. Be sure to share the mission of your organization with your staff.
Find a way to rally your staff around that purpose and the root of your corporate identity. Ensure that they understand the company's values and display how you uphold them. Actions speak louder than words. Consider sharing behind-the-scenes information and provide your staff with insight and responsibility. Use digital channels to communicate and collaborate, stay in touch, have chats, video calls, and more to ensure everyone is on the same page.
Workplace design will also play a big role in employee engagement. The physical space in which we work impacts collaboration and fosters interactions and workflows. Think about office layout, furniture placement, and more, as they will either promote or discourage collaboration. A balanced layout that includes open and enclosed spaces offers privacy when needed, all while making interactions open and easy.
Include spaces for casual conversations and meetings. This will help employees form bonds and become closer with one another. You can also let your staff customize their workstations. Improving office ergonomics and comfort will do more for your employees than boring office décor. Create a fun, unique space that drives communication and engagement.
If you are serious about employee engagement, it's vital to reward good performance. This can be done in many ways. Initiate engagement through team-building activities and special celebrations. Hold events that honor individual and team achievements while providing something tangible that will be displayed and spoken about with pride. Commemorate work anniversaries and other milestones that are important to your staff. This can be done by giving away swag bags and corporate challenge coins.
You can even plan events outside of the office that ignite healthy competition, which assists team-building and teamwork. These events are ice breakers that allow your employees to have candid conversations. Think outside of the box and create a positive workplace that fosters engagement and productivity. You will attract and keep top talent.
Offering perks and benefits is another great way to keep your employees happy and elevate engagement. Create programs and initiatives that encourage your staff to pursue health and wellness. This may include perks like gym memberships, yoga classes, fitness trackers, and more. Businesses often build lifestyle spending accounts funded by their employees. Everyone can choose specific perks that they can fund from the shared budget. This personalization and flexibility can have massive benefits.
Companies have also devised personal and professional development programs. These include coaching, training, and mentoring sessions that spur career growth. These elements shouldn't be just during the onboarding stage. Another great benefit for employees is offering telecommuting days and permitting unconventional schedules. These benefits are an ideal way to cut down on turnover and boost motivation amongst your entire staff.
Understanding how to drive employee engagement will have long-lasting benefits for any business. Take a proactive approach and use tactics to build synergy and engagement over time. Align these efforts with the company's mission while staying true to the instilled values and culture. Create a work environment that offers a positive approach while enhancing collaboration and interaction. Ensure that you leave open channels of communication and give credit and recognition where it's due. Entice your staff to build bonds and build a sense of community.
At ChallengeCoins4Less.com, we understand the benefits of employee engagement, and challenge coins can be a big help. Custom coins are a great way to commemorate hard work and dedication, presented for special accomplishments, milestones, and more. Challenge coins are a tangible reminder of a job well done and can be created to say exactly what you want. If you are looking for ways to engage your employees, we can help. Let us tell you how.
To find out more about our custom challenge coins and how they can benefit your company, give us a call toll-free at 1 (855) 272-8451 or email us. If you want to get started on a design, simply fill out our free quote form. Creative custom challenge coins are a great way to show your staff appreciation and value.