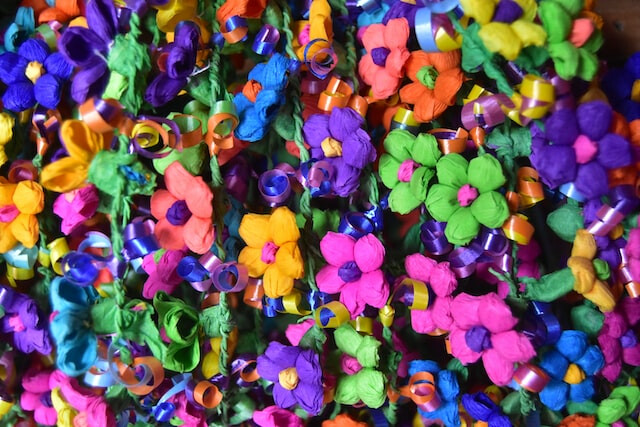 Honor National Hispanic Heritage Month With Custom Challenge Coins
Celebrating the contributions of Hispanic culture to the United States
Each year from September 15th through October 15th, the United States recognizes National Hispanic Heritage Month. Throughout the month-long celebration, we honor the heritage and contributions made by Hispanic community members. Festivities also occur across Mexico, most Central American countries and Chile to commemorate their independence from Spain.
In the United States, we honor the Hispanic population by embracing their heritage and celebrating extraordinary accomplishments. It's a time to reflect on our cultural differences and add a different perspective to our lives. Hispanic people across the country contribute to our society in unprecedented ways. From playing a role in our government to breaking boundaries across pop culture and entertainment, representation from the Hispanic community is everywhere.
National Hispanic Heritage Month is a time of looking back and pushing forward. Why not honor the month with a meaningful and memorable challenge coin?
History of National Hispanic Heritage Month
Hispanic Heritage Month initially began as Hispanic Heritage Week. President Lyndon Johnson established Hispanic Heritage Week and signed it into law in 1968. In 1988, President Ronald Reagan expanded Hispanic Heritage Week to a month and signed Hispanic Heritage Month into law. September 15th was selected as the starting date, as it commemorates the start of the Mexican War of Independence. The war resulted in independence for the New Spain colonies, now Mexico, Guatemala, El Salvador, Costa Rica, Honduras, and Nicaragua.
Since its inception, Presidents Nixon, Ford, Carter, and Reagan gave annual proclamations for Hispanic Heritage Week, while President George H. W. Bush first proclaimed National Hispanic Heritage Month in 1989. Since then, all Presidents have given a presidential proclamation to honor the month.
National Hispanic Heritage Month also serves as a time of honor and remembrance for the United States military. The military honors both fallen and active-duty Hispanic Americans who have served. The Army and Navy recognize Hispanics' contributions to defending the nation. Sixty-one people of Hispanic heritage have received the Medal of Honor. That includes two from the Navy, 13 from the Marine Corps, and 46 from the Army.
Celebrating Hispanic Heritage Month
There are many ways to celebrate Hispanic Heritage Month. Get active in your local community and join the fun at some celebrations near you. Become a volunteer and meet new people while learning about a new culture. It's also good to know more about Hispanics' contributions to politics and business, sports, fashion, cuisine, and more.
Many events occur across the country, including the annual Northwest Arkansas Hispanic Heritage Festival held in Fayetteville, Arkansas, and the El Barrio Latin Jazz Festival in, New York City. At the same time, The Smithsonian Institution hosts Hispanic Heritage Month events in Washington, D.C.
National Hispanic Heritage Month observes the impact Hispanic culture has had on the United States. It's a time to celebrate and embrace the culture and an opportunity to get creative. Custom challenge coins are the perfect way to commemorate any occasion.
These small tokens can be handed out at special events, celebrations, and other occasions to celebrate National Hispanic Heritage Month. Design something that represents the heritage and history of the culture while including meaningful details that will be looked at with pride. They also make great fundraisers for nonprofits and other organizations. Let's create a custom challenge coin that honors National Hispanic Heritage Month thoughtfully
---
Jesse Daugherty
Blogger
Hello, I'm Jesse Daugherty, a music enthusiast, sports aficionado, and an avid supporter of the arts. I'm a writer and content creator. For the past 5 years, I've shared my knowledge of custom challenge coins and other promotional products, exploring their designs, meaning, and purpose.