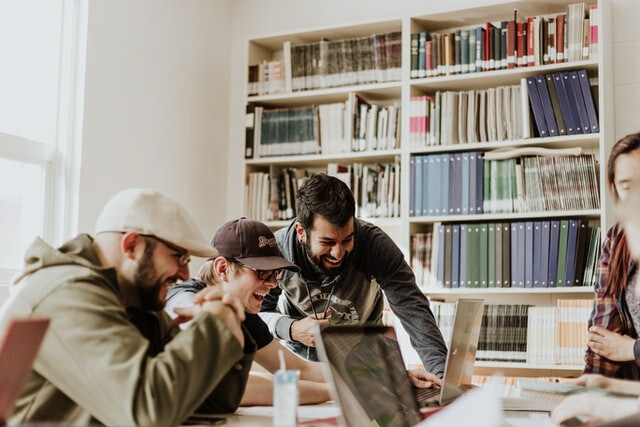 Honor The Bond With Fraternity Challenge Coins
Celebrating a fraternal bond with custom coins
Fraternities are a brotherhood and a bond that will last for a lifetime. Fraternities are always looking for a new way to bond and team-build. Today, we take a closer look at fraternity coins.
First, let's talk about challenge coins. Challenge coins are small to mid-sized coins that are carried in a wallet or displayed in a special way.
People who receive challenge coins typically have a common bond of some kind. Challenge coins are often presented to people who belong to the same club or who work for the same company. Custom coins are even given to specific departments, boasting unique designs for each different division. By tradition, once someone is issued a challenge coin, they must carry the item at all times.
The challenge aspect is an old tradition. When someone reveals their coin and slams it on a table, everyone else who has been issued a coin must do the same. Anyone who cannot present their challenge coin must pay for the next round of drinks. If everyone has their coin, the one who issued the challenge must pay. What better way to bring your fraternity brothers together than with challenge coins?
Challenge coins can be customized to match your vision. It's all about the details, and you can get as creative as you would like. Custom coins can feature your fraternity and chapter name. The symbols of your fraternity can also be added to the front or back of your coin.
Challenge coins can also be produced in various styles such as gold, brass, metal, copper, and duo-tone. You can even add a unique rope-cut edge for added texture and a striking look. Challenge coins are an excellent way to bond members, both current brothers and those who have already graduated. They are a reminder of that bond and the great times shared.
At ChallengeCoins4Less.com, we have the experience and know-how to create the perfect coin for you. Our team of artists and graphic designers will work with you on every step of your design to ensure you get the custom coin you envision. You can rest assured that you will receive top-quality coins, with value that will be cherished for years to come. We have created custom coins of all sorts, in all shapes and sizes. We know what it takes to produce a well-designed coin, and we understand the impact they can have. Interested in finding out more? Please fill out our free quote form or email us. We are happy to help!