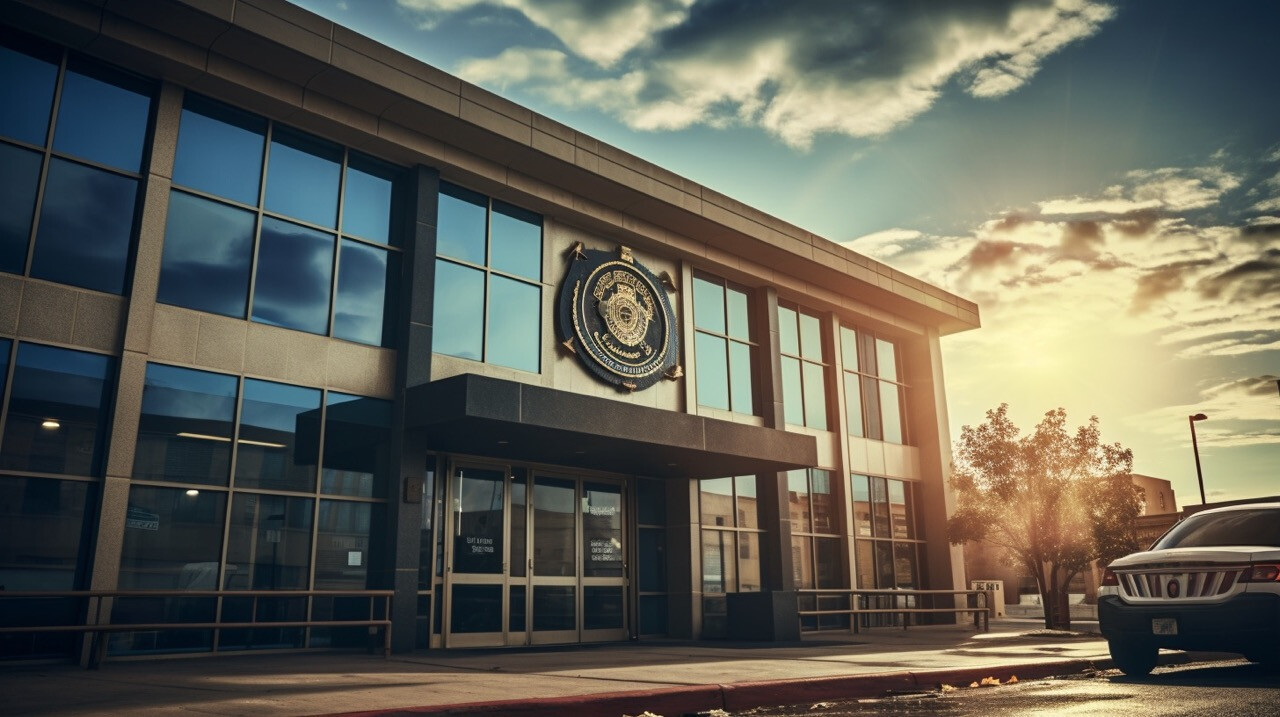 Honoring Loyalty and Dedication: A Guide To Police Challenge Coins
Recognize police officers' dedication and service with custom challenge coins
Challenge coins have been used to honor and commemorate special moments and those who fight for our freedom. For nearly a century, these unique tokens have been presented to military members as mementos that become keepsakes and hold specific memories for recipients. What started as a tradition in ancient Rome has changed into something unique and distinct, embraced by the military in modern times.
Since then, challenge coins have become a staple of military life. They are special tributes for achievements, accomplishments, and memorable moments in one's military career. Now, challenge coins are being used by businesses, brands, and organizations of all sorts. Custom coins are also used by police departments around the country.
Honor
Police officers are dedicated men and women who are committed to their duties. These individuals make enormous sacrifices for our safety, and we must recognize those who put their lives on the line. Each day officers face tough challenges and situations, and it's easy for them to feel lost and undervalued. Police challenge coins can help boost morale and build camaraderie among officers. They are a recognizable memento that commemorates exceptional service, bringing together people, and making officers feel recognized for their important contributions to society.
Dedication
Police officers are loyal to their duties, putting their lives on the line to keep law and order. We understand their commitment and recognize those men and women who risk their lives each day. Custom police challenge coins are an ideal way to acknowledge the dedication that these officers have. Police coins, like military challenge coins, are held in high regard. They are inspired by the same coins carried by military members, further adding to the tradition. But let's take a look back.
The Past
Challenge coins began as a military tradition. The Romans used them as a way to honor valiant efforts on the battlefield. Since World War I, they have been a staple of military life. Challenge coins have evolved through the years, especially in terms of design and quality. They are used by police and fire departments, businesses, brands, and organizations of all types. Custom coins may assist in team building, as well as marketing and promotion. For police officers and departments, challenge coins can be used to honor promotions, notable accomplishments, or personal milestones in an officer's career.

The Present
What makes challenge coins great for police officers? First, there are a ton of options to choose from. The best part of any custom coin is that you can make it your own. Create a coin that has meaning and depth, use details such as the unit's name, symbols, emblems, logos, and more. Custom coins can be crafted with messages, sequential numbering, and artwork that holds a special significance to the recipient. Adding color will add more appeal to any design.
Custom coins are created for specific departments and units and can be recreated annually with different elements. Customization adds personality that will be cherished and honored for years to come. Police challenge coins are more than just a way to recognize officers for their actions and courage. Officers face challenges each day that many of us will never meet in a lifetime. Their job is dangerous and stressful, and challenge coins honor and recognize the hard work of these individuals.
Commemoration
Challenge coins are more than just a "thank you." Coins are tangible tokens of appreciation, a novel way to recognize officers' long hours and tireless work across the country. Challenge coins can be used to identify officers for their acts and courage. Be sure to show your gratitude with a memorable and fitting design, something that will be carried and displayed with pride.
The Design
When designing a police challenge coin, there are a few things to consider. Think about your police department and what the coins will represent when presented to fellow officers. Do you want coins for the entire department or just a specific unit? Do you want a bold, eye-catching coin or something a bit more subtle and quiet? Police coins are used to honor law enforcement for their service, so be sure to create something that represents the pride of their profession. We've created hundreds of police and law enforcement coins through the years. We have picked up on a few common elements to include that will make them identifiable with law enforcement.
The Color Blue
For over a century, the color blue has been the official color of law enforcement. Adding a bit of blue to any police challenge coin adds a nice touch and a nod to the past. Blue is nearly ubiquitous among police challenge coins, but how to incorporate the color into your design is what makes it a stronger symbol. Some of the most common options are a single line of blue either in the center or as a large ring around the edge of a coin. This serves as a reference to the phrase "the thin blue line."

Police Equipment
From handcuffs to badges, several items on the equipment list are synonymous with law enforcement. If you want to add a unique way to identify a unit's specific responsibilities add some popular equipment or tools of the trade. This serves as an easy yet unique way to make a particular coin for your squad. For instance, K-9 Unit challenge coins will often include a favorite police dog from the department. SWAT Teams often have their tactical gear, such as riot shields, helmets, and other elements. Get creative!
Police Badges
Badges are a long-standing sign of authority and respect. Unique police badges are issued to nearly every department, which makes them a symbol to unify officers. Add a badge to your custom coin, either as a central design point or with a slogan.
Localized Custom Police Coins
Knowing what symbols and other elements to include is good, but you want a unique custom coin for your department. Consider adding elements that localize your design. This will help identify with the recipients, not just as police challenge coins, but their own police challenge coins. Add local landmarks or familiar community scenes from the area. Adding these details will build a connection to the community while personalizing the coin. Challenge coins can showcase the department's role as a community's protectors through the use of symbols, specific emblems, names, and more. Police challenge coins should represent the department and the officers who work to keep our daily routine safe and sound. Create something personal that is relatable and meaningful to your local police force. To find out more about police challenge coins, call us toll-free at 1 (855) 272-8451 or email us. We'd love to tell you more!
---
Jesse Daugherty
Blogger
Hello, I'm Jesse Daugherty, a music enthusiast, sports aficionado, and an avid supporter of the arts. I'm a writer and content creator. For the past 5 years, I've shared my knowledge of custom challenge coins and other promotional products, exploring their designs, meaning, and purpose.