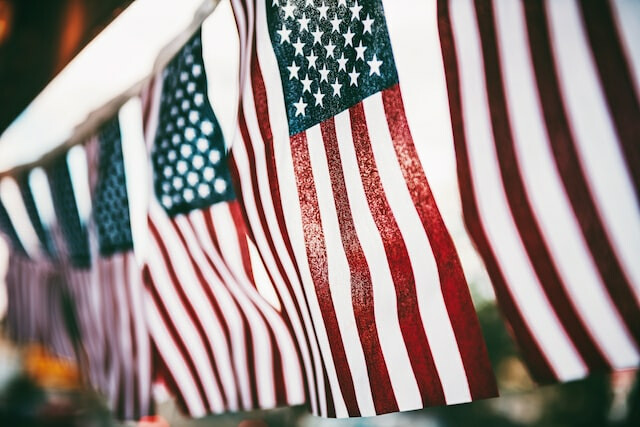 Honoring Veterans With Custom Coins 
Commemorating the service and sacrifice of America's military veterans
Our military veterans sacrifice so much for our freedom. Some even sacrifice their lives. On November 11th, the nation comes together to honor those veterans who have served in the U.S. Armed Forces. Veterans Day honors all military veterans, both those who have died in service and those still with us. We recognize these men and women's hard work, dedication, and loyalty, and acknowledge the importance of their duties.
Veterans Day coincides with other holidays, including Armistice Day and Remembrance Day, which are celebrated in other countries to mark the anniversary of the end of World War I. Ceremonies take place across the country and around the world to praise military veterans. It's a day to celebrate their service, and there is no better way to do so than with custom challenge coins.
Challenge coins have a storied history in the military. These small coins tell the story of one's military career and are held in high regard by their recipients. Military challenge coins mark notable accomplishments and promotions and commemorate special events. They are also a thoughtful way to honor our military veterans. Let's learn more about Veterans Day, its history, and how to observe the day with some fantastic challenge coins.
The History of Veterans Day
Veterans Day originated as Armistice Day, and was first proclaimed by President Woodrow Wilson on November 11th, 1919. The date marks the anniversary of the end of World War I, which formally ended at the 11th hour of the 11th day of the 11th month of 1918 -- 11 a.m. on November 11th.
Armistice Day commemorates the armistice signed between the Allies of World War I and Germany to end the war. The date is a national holiday in France and other countries.
In 1926, Congress requested that President Calvin Coolidge issue annual proclamations to observe November 11th as Armistice Day. In 1945, World War II veteran Raymond Weeks led a delegation to celebrate all veterans, not just those from World War I. Gen. Dwight Eisenhower supported the idea of National Veterans Day, while Weeks led the first national celebration in Birmingham, Alabama in 1947. He organized the event each year until he died in 1985.
U.S. Representative Ed Rees presented a bill formally establishing the holiday through Congress, and President Eisenhower signed the bill in 1954. Congress amended the bill later that year to replace "Armistice" with "Veterans," and it has been known as Veterans Day ever since. The day is a time to reflect on the past and the soldiers who fought for our freedom. What better way to do so than with a custom challenge coin? Military challenge coins are held in high regard and are a tradition throughout the U.S. armed forces.
The History of Military Challenge Coins
Challenge coins are a time-honored part of military life. Modern military challenge coins date back to World War I. A wealthy lieutenant presented his men with bronze medallions that included the squadron's logo. The tradition of military challenge coins grew in the 1960s when the 10th Special Forces Group commissioned its own custom coin. The design included the unit's logo and other details representing the group.
Since then, challenge coins have been a staple in all branches of the U.S. military. These small tangible items recognize bravery, devotion, and loyalty, to commemorate certain events, fallen comrades, and missions.
Challenge coins tell the story of one's career and include meaningful details that add a personal touch. They herald promotions, missions, and other memorable moments and milestones.
Observing Veterans Day
Veterans Day is a time to commemorate those who sacrifice for the freedom we enjoy. There are many ways to mark the day, with events across the country. The best way to get involved is to become active in your community. Volunteer at a shelter that helps veterans, donate money to help homeless veterans, or host an event to raise money for veterans' services.
Nationwide organizations are committed to helping veterans. Volunteering is a great way to show your support. Parades, concerts, and other celebrations mark the day and honor veterans in many ways. These events help raise funds for initiatives and organizations to use year-round.
Custom challenge coins are another terrific way to observe Veterans Day. Thanks to their rich military tradition, challenge coins are a distinctive keepsake for veterans and active military members alike. Companies, individuals, and organizations can present these small tokens to veterans in the community, honoring their service and sacrifices. They also make amazing fundraising tools for organizations supporting veterans across the country.
Observing Veterans Day is easy and creating a memorable challenge coin is a fun way to celebrate the day. Get creative, design something unforgettable, and make a veteran's day with a fantastic keepsake they will carry and display with pride.
Military Challenge Coins for Veterans Day
The challenge coin is one of the most respected traditions in the military. Each design features meaningful elements.
Recognizing our veterans is important. Custom challenge coins are a respected way to acknowledge all they have done for our country. They are an excellent way to recognize extraordinary accomplishments in one's career or to commemorate duties, missions, and more. Each coin provides a feeling of pride and symbolizes achievements. The unique details of each coin make them especially meaningful to the recipients. The personalized elements add value to each custom coin, from logos and emblems to particular dates, mottos, and slogans.
Some veterans collect challenge coins that mark significant events, and some pass down their coin collections as family heirlooms. Praising those who sacrificed everything for our freedom is crucial, and challenge coins are an ideal way to do so.
Creating challenge coins is an easy and fun way to honor our veterans. We take pride in celebrating our veterans, and we understand the significance of challenge coins in the military. Let's work together to design something outstanding for Veterans Day. Find out more about designing custom challenge coins here.