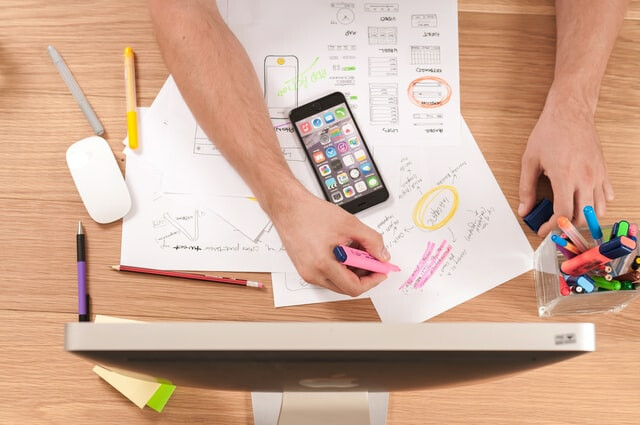 How To Submit Your Custom Challenge Coin Design
We make ordering custom challenge coins easy, fun and fast.
Here at ChallengeCoins4Less.com, we have produced challenge coins of all sorts. We've seen it all, from military challenge coins and first responder challenge coins to commemorative coins, corporate coins, and more. We've encountered more than a few common questions regarding custom coins through our work. One of the most common questions from customers is, "How do I get started?"
Well, creating a custom challenge coin is easier than you think. If you've never created a custom challenge coin, the process may seem a bit overwhelming, but we are here to help. Today we share with you the process for submitting your challenge coin design. Submitting your custom challenge coin project is easier than you think.
At ChallengeCoins4Less.com, we offer a free quote form, which is as user-friendly as possible. It can look a bit intimidating for someone unfamiliar with all of the options. But don't worry. Our friendly staff is happy to walk you through all the options to ensure we get your design exactly the way you want. There are many custom details to choose from, including color, plating options, coin edges, and more. If you are unsure about certain design elements, just fill out everything to the best of your ability, and we will work with you on the rest. If you decide later that you want different plating options, colors, or if you want to add a coin edge, you can do so at any time.
Step 1: Choose the Product You Want
The first step in the process is choosing the product type you want to create. While we specialize in custom challenge coins, we offer a selection of other custom products too. Once you choose the product, you will be guided to a list of various options related to the product. Once you choose the product, it's time to choose the size and quantity of your coins. Again, if you are unsure about any details, you can always change your mind and request a different size after we email the initial proof.
Next: Choose the Options
Once you have selected the size and quantity, you can customize your design with other options. These custom options range from 3D images, text, fonts, plating options, and others. Once you have customized your design to your liking, it's time to fill out your personal information and some project specifics. You can upload any artwork or design references that you want to include while leaving comments regarding the details of your design. The purpose is to get a better idea of customizing your product to meet your needs. Any options and elements you include can be updated later.
Then, We Create a Proof For Your Review
Once you have submitted your request, it is added to our queue. Our in-house design team will then get to work, creating a digital rendering of your design so you can see what the product will look like. The proof is then passed along to our sales team, who puts together a quote before emailing you the quote and the proof attached for your review. If you would like to make any changes to your design, or if there are any errors, let us know, and our artists will begin working on your revisions.
Don't Forget, Revisions are Free
Remember, revisions are free, so do not hesitate to contact us if you need to make any changes. There are two ways to submit a request. The easiest way is to respond to the quote email and include any changes that need to be made. Be sure to attach any reference materials you may have. The second way is to call us and submit your revision request over the phone.
Once you are satisfied with how your custom challenge coin looks, simply respond to the quote email and place your custom challenge coin order. From there, you are prompted to fill out your payment information, and you're good to go. Once you have approved the design, we will get started on manufacturing your custom challenge coin. Before you submit your order, be sure to take one last look over the proof to ensure there are no errors. Changes cannot be submitted once the production has begun.
Questions or Concerns? Talk to Us!
At ChallengeCoins4Less.com, we make designing and ordering custom challenge coins easy and enjoyable. The process is simple, and your satisfaction is our number one goal. With nearly twenty years of experience, we know what it takes to make a well-designed challenge coin. Our incredible team will work with you throughout every step of the process to make sure you get the exact challenge coin you envision.
Call us toll-free at 1 (855) 272-8451 or email us to find out more about our custom challenge coins or the design process. To get started with your order, fill out our free quote form right now. Let us create the perfect custom challenge coins for you!
---
Jesse Daugherty
Blogger
Hello, I'm Jesse Daugherty, a music enthusiast, sports aficionado, and an avid supporter of the arts. I'm a writer and content creator. For the past 5 years, I've shared my knowledge of custom challenge coins and other promotional products, exploring their designs, meaning, and purpose.