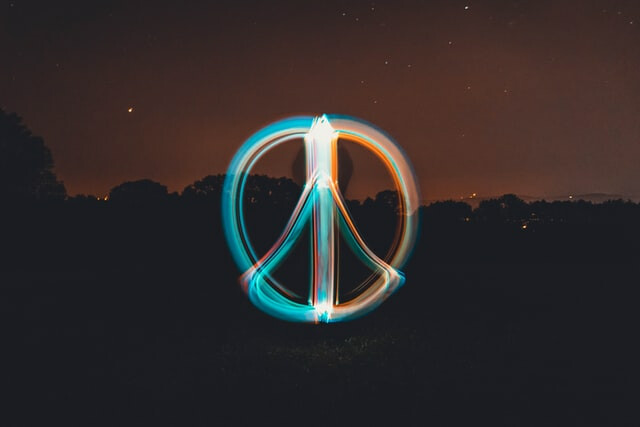 International Peace Month Challenge Coins
Honoring the soldiers of World War I and supporting the dream of peace
International Peace Month was born out of tragedy but commemorated those who sacrificed everything during the brutal battles of World War I. It began as a time to reflect on World War I. The month was created at the Fifth International Democratic Peace Conference in France in August of 1926.
World War I killed millions and ravaged Europe. The worldwide devastation changed everything, leading to new nation-states while encouraging independence movements in Europe's colonies. International Peace Month is meant to educate people on the conflict and the lessons learned.
It's important to remember the past as we head into the future. Challenge coins are a perfect tool to observe history and honor those who have fought for the freedom we enjoy today. Why not celebrate peace with a custom challenge coin?
International Peace Month History
International Peace Month was founded on August 16, 1926. The International Democratic Peace Conference took place at Rheims, France, where leaders from 30 countries came together. The conference's goal was to understand the miscalculations of the war and bring peace to Europe. In commemoration of the month, conference delegates encamped in tents on the battlefields of France.
Commemorate Peace
There is no wrong way to celebrate and observe International Peace Month. You can take the time to learn more facts about World War I and the atrocities that took place. Find out about the worldwide devastation that led to this month-long celebration of peace. Or, you could design a custom challenge coin that marks the month.
Regardless of how you celebrate, it's important to honor the past. The history that led to International Peace Month is important to understand, as are the changes it brought to the world. Celebrate peace and honor all those who lost their lives during the battles of World War I.
When designing a custom challenge coin, create something that represents the celebration. International Peace Month provides plenty of options to create something meaningful, memorable, and unique. Your custom coin can include peace signs, country shapes, slogans, and other details such as important dates.
Adding color is a great way to make any challenge coin stand out. Contrasting colors add unique appeal while focusing on the coin's essential elements. Consider the coin's purpose and include thoughtful features. Custom challenge coins come in any shape or size, so get creative. You can present them to friends, family, or co-workers or sell them for a good cause.
Challenge coins are an excellent way to commemorate any celebration. Spread the word about peace and celebrate International Peace Month with something meaningful and memorable. Honor the past and remember those who helped change the world. Mark the month and share your passion for peace with a stunning custom challenge coin. Check out our gallery and get inspiration for your own custom challenge coin.