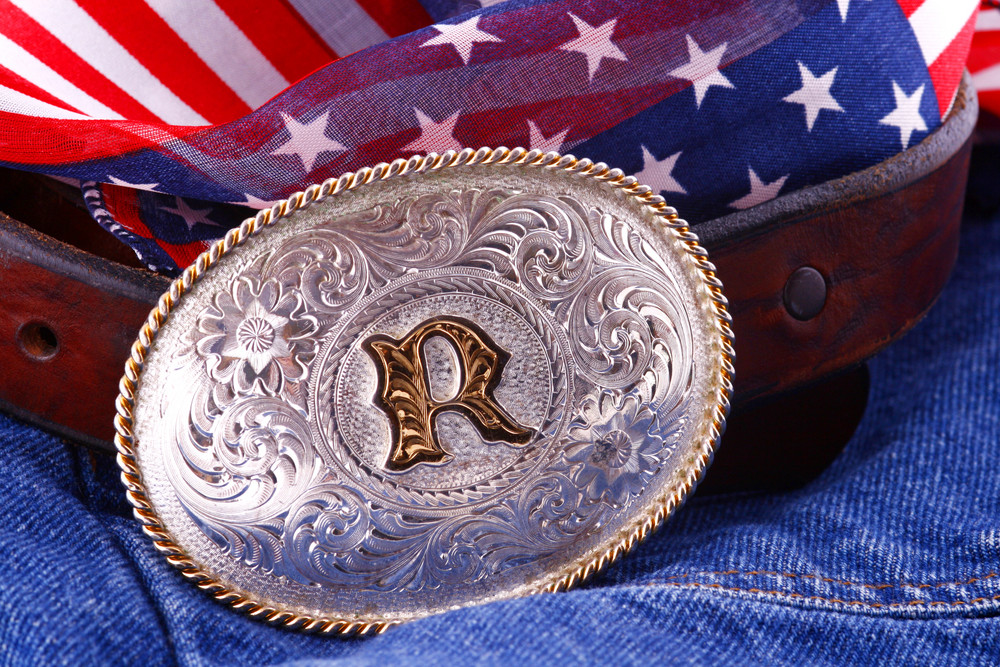 Introducing Our Newest Product – Custom Belt Buckles
We're ready to turn your ideas into terrific-looking buckles.
You count on ChallengeCoins4Less.com for the best in custom challenge coins. We've created coins for every branch of the U.S. military, corporations, nonprofit organizations, schools, and others for many years.
Now we're excited to add a fantastic new product to our lineup – custom belt buckles! We're ready to turn your ideas into terrific-looking buckles. From the simplest drawing to the most intricately crafted design, we'll work with you every step of the way to turn your ideas into reality.
Creating Art With State of the Art
We use the most modern equipment and materials for creating challenge coins. We do the same for our custom belt buckles. Our graphic artists can help you create exactly the look you want. We never charge for art, design or revisions, so you can experiment until your design is exactly what you want. Once you're satisfied, we'll use state-of-the-art production techniques to create the perfect buckles for your needs.
A Bit of History
Belts and belt buckles are nothing new. They date back to ancient Rome, and likely even earlier. Roman belts feature simple D-shaped buckles, often made of iron. Centuries later, bronze replaced iron, and brass, and other metals after that.
The traditional "Western" belt buckle as we know it today didn't really come from the Old West. It came from Hollywood.
Multiple historians report that real Old West cowboys often didn't wear belts, preferring suspenders to hold up their pants. It was a simple question of practicality. Suspenders were far more functional when dealing with animals and other daily tasks. In fact, Levi Strauss didn't even put belt loops on the company's legendary 501® jeans until 1922.
That wasn't good enough for Hollywood, though. When the movies (and later television) ambled onto the scene, the cowboy quickly became a romantic figure, an icon of manly behavior in an often-hostile landscape. So silver screen, and later small screen, cowboys began wearing belts with their jeans, pearl-button shirts, boots, and cowboy hats.
Over time, the buckles evolved, getting larger and more ornate. Scenes and imagery from the Wild West made an appearance. Although often not practical for real cowboy work, the big buckles became a standard part of cinematic western wear.
Life soon imitated art, and custom belt buckles are just about everywhere today. Both real cowboys and those who appreciate the look wear them. They can be used to celebrate championships (in bull riding events, for example), to identify a favorite brand, or to make a personal statement. When we say custom, that's exactly what we mean. The choice is yours!
Buy from the Best
Custom belt buckles are an ideal way to showcase your personal style. Properly made, they're genuine works of art. At ChallengeCoins4Less.com, our award-winning graphic artists are some of the best in the business. They can take your design, no matter how intricately detailed, and turn it into a beautiful custom buckle you'll be proud to wear or display.
While custom belt buckles are a new addition to our product lineup, the basics of our business haven't changed. We remain as dedicated as ever to total customer satisfaction.
We have a basic rule of doing business: we treat our customers the way we want to be treated ourselves. It's served us well for the past 15 years, and it applies just as much to our custom belt buckles as it does to every other product we sell.
It's a pretty simple concept, really. We want you to be confident in your design when you place your order. We want you to be excited when you receive your finished buckle. We want you to say "Wow! I can't believe how great it looks!" when you open the package. We want you to be satisfied that you paid a fair price for your custom buckle. Last but certainly not least, we want you to be happy enough with your order to recommend us to others.
We don't want just one order from you. We want to earn all your custom belt buckle, challenge coin and medallion orders for life.
How do we do that? Well, we start with quality. We take pride in the belt buckles we produce. Every buckle is subject to our rigorous quality control standards. We inspect every buckle by hand before we ship it to you.
Despite our best efforts, mistakes do sometimes still happen. If they do, we'll make it right. We back every product we sell with a 100% Satisfaction Guarantee. If you buy a custom belt buckle from us and find any defect in either materials or workmanship, tell us about it. We will replace it at no extra charge to you.
We're also committed to offering the best prices you'll find anywhere on custom belt buckles. Should you find a better price on an identical buckle anywhere, let us know, and we will match or beat that price. It really is that simple.
At ChallengeCoins4Less.com, we believe in exceptional customer service and value. That's why we offer free features that others charge extra for. When you buy from us, you get free artwork, challenge coin design and revisions, free Pantone™ color matching and even free shipping within the continental United States.
As for service, we simply can't be beat. We're always happy to answer any questions you might have about your custom buckles before you place your order. We make the ordering process itself easy, fun, and fast. We're always receptive to feedback, suggestions, and constructive criticism.
Want to know more? Then buckle up, buckaroo, and call us toll-free today at 1-855-272-8451. Or buckle down and fill out our fast, easy, no-obligation Free Quote form. Let us know what you're looking for in custom buckles. We'll respond so fast you won't believe it with a free quote that spells out the details of your custom belt buckle design. No matter what style or size custom buckle you're looking for, you can depend on ChallengeCoins4Less.com to honor your design and create exactly what you want!