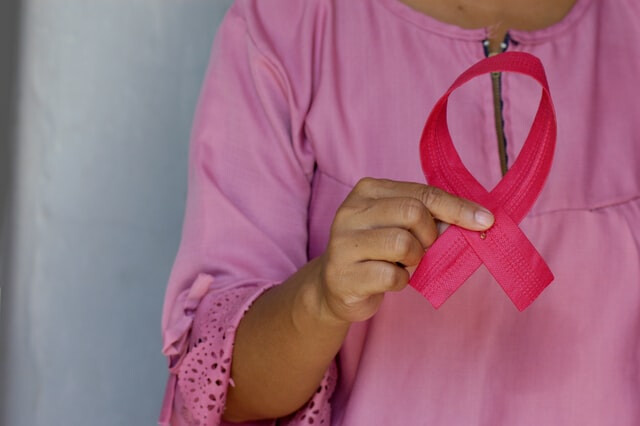 Making Change! Challenge Coins and Custom Coins For Social Causes
Challenge coins are an outstanding way to increase awareness of social causes and nonprofits
Challenge coins and custom coins are a fantastic way to promote camaraderie and brand loyalty. However, they are also suitable for team building, promotion, marketing, and commemorating special moments. Challenge coins have a long and storied history in the U.S. military, being used to honor service above and beyond the call of duty.
These days, custom coins can be found everywhere, used by businesses, brands, and organizations of all sorts, and for all kinds of reasons. They are used to elevate brand awareness while still used traditionally by fire departments, police departments, and first responders. Many people do not realize that challenge coins and custom coins are also used to promote social change by bringing awareness to social causes.
What is a Challenge Coin?
A challenge coin, in short, is a specially designed coin given to someone to confirm membership in an organization or group. Challenge coins are also used to honor notable achievements and accomplishments. These small metal coins fit in the palm of your hand, crafted from metal, each bearing a unique design that showcases the organization it represents.
Many coins will feature emblems, logos, or insignia in the design, also highlighting mottos and other pertinent information. Challenge coins are used to represent organizations, units, and teams, though they may also acknowledge an achievement, an anniversary, or a special event. They are ideal for building lasting bonds, boosting morale, and linking people with similar interests. While they started as a military tradition, which still persists today, they have reached new heights, being used for various reasons, including promoting special causes.
Purposes of Challenge Coins
Promoting social causes with custom coins is a fairly new idea. However, the trend is multiplying as people understand their value. While custom coins have a respected place in the military, businesses and organizations are seeing positive results from them as well. Military challenge coins are often presented to show membership to a particular unit, squad, or fleet.
They are also used as a way to recognize outstanding service and dedication to their duty. Police, fire, and emergency medical first responders similarly use coins. Coins are often presented to those who go above and beyond, also building camaraderie among recipients. They are even used as fundraising tools for organizations, further bringing awareness to different causes.
Coins for any Cause
Custom challenge coins are low-cost, high-impact, which makes them perfect for any cause. Today's challenge coins can be produced for any purpose. Recipients adore them, and many people collect them. Well-made coins are attractive, which means they will be carried and displayed prominently. Challenge coins make a difference in people's lives, creating awareness for causes such as breast cancer, autism, and many others. Challenge coins generate a memory, honoring the fight while serving as a touching tribute. They are unique gifts to present to families who have lost loved ones, celebrating loved ones through unique designs that pay homage.
Challenge coins are a great reminder about the emotions and the bonds formed within the community. They may even be presented to those who donate to cancer research. The more people who see the coin, the more awareness the cause will receive. Coins are a great conversation starter for people, especially if they are well-designed and unique.
The best part is, you get to design the coin, which means you can make it as bold or vibrant as you would like. If you support a specific organization or charity, hand out coins with their name to help people remember the cause. Challenge coins are used to promote any cause. Wristbands, pens, and other items are great, but challenge coins provide an alternate way of getting a message out. This is precisely what makes them practical for military vets and others.
Create a New Tradition
Many causes hold races or have charity events to raise money and awareness. Medals are often handed out and collected by runners to display. Challenge coins will create a new tradition. They are collectible, easily customized, and fun. Custom coins are great to hand out instead of medals, letting you start a new tradition while setting yourself apart. If your event is annual, make challenge coins different each year to become fun for collectors. Consider using fun display cases as prizes or for winning a raffle. Challenge coins will benefit any cause and are great for fundraising at any event. Get creative!
Customizing Challenge Coins for Social Causes
When it comes to composing custom challenge coins, you have complete control. Remember, you are not limited to traditional shapes and sizes. Challenge coins may be produced in virtually any shape, and with any details, you can imagine. Looking for coins in the shape of your state? We've got you. Need a coin that represents a geographic formation or your logo? No problem. If you can imagine it, it can be brought to life as a custom challenge coin.
There are many options to choose from, including cutouts, diamond-cut edges, edge engraving, 3-D designs, and more. These add-ons are an excellent way to enhance the visibility of your coin while also attracting more attention to your cause. Consider added elements such as logos and emblems, special dates, or even sequential numbering. These details will enhance the look of any coin while providing something unique that people will cherish for years to come. It's all in your hands!
No matter the cause, custom coins are a great way to show support and raise awareness. Here at ChallengeCoins4Less.com, we understand the impact of a well-designed custom coin. Every coin design is different, and we love turning your ideas into exceptional mementos. We are dedicated to producing top-quality coins while offering unbeatable pricing and the best customer service on the market. With over fifteen years of experience, we have supplied challenge coins to every U.S. military branch, as well as police and fire department coins across the nation. We have crafted unique corporate coins, as well as coins for schools, nonprofits, and more.
We take pride in what we do, and we have an incredible team of graphic designers and artists who will work with you on every step of the process. We do not charge for the design process or revisions, ensuring that your coins will look exactly the way you want. Our satisfaction guarantee means that should you find the challenge coins you order from us to be defective in either workmanship or materials, we'll replace it. And we also offer free shipping to any address in the continental United States.
At ChallengeCoins4Less.com, we make ordering challenge coins easy and affordable. The price we quote you is the price you pay; there are no hidden fees. Are you ready to get started with your order? Simply fill out our free quote form or email us. We'd be honored to work with you to raise awareness for your cause!