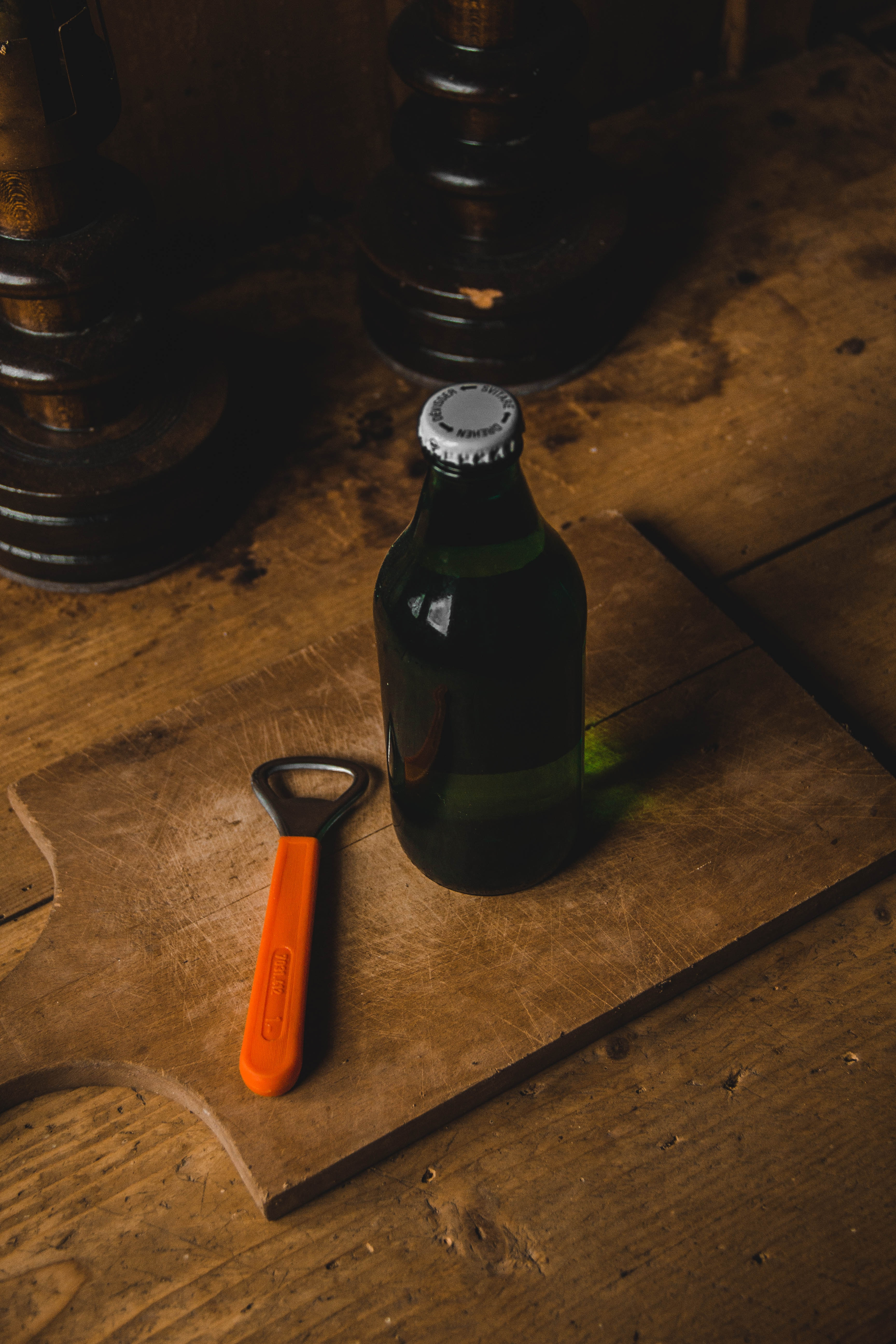 More About Our Custom Bottle Openers!
At Challenge Coins 4 Less, we specialize in custom coins of all sorts, for all purposes. Our coins are a brilliant and unique way to commemorate events or teams, or even...
At ChallengeCoins4Less.com, we specialize in custom coins of all sorts, for all purposes. Our coins are a brilliant and unique way to commemorate events or teams, or even to market your brand. If you want to boost your brand awareness even higher, it's time to think about our custom bottle openers.
It's a simple and effective idea. We can turn virtually any custom coin design into a custom bottle opener. It's guaranteed to get your logo into customers' hands on a regular basis, as well as keeping your brand awareness high.
The Basics!
Each of our custom bottle openers starts from our challenge coin designs. As always, you get all of the benefits of ordering from ChallengeCoins4Less.com. We are a one-stop, no-problem source for outstanding custom coins, and yes, bottle openers.
We offer a variety of metal colors, including gold, silver, brass, and copper, in your choice of polished or antiqued finishes, even boasting black nickel or duo-tone options as well. You can add colors to your design as well. We use the world-famous Pantone™ color matching system which lets us match your design colors precisely. We offer up top five colors per design free, with additional colors available.
Our award-winning graphic artists are among the best in the industry, helping you through every step of the process in order to create a fantastic-looking coin design. No matter if you have a quick doodle or the most intricate finished design, our artists can handle the task.
We do not charge for design, art, or revisions, which allows you to rest assured your design will be perfect before production begins.
You Demand Quality & So Do We!
Upon approval of your design, we will produce your custom bottle openers. Our state of the art production equipment will reproduce your design accurately and flawlessly on every single opener. Just like our custom coins, each bottle opener must meet our rigorous quality control standards.
Every one is inspected before being shipped to you. However, in the unlikely event, you do find a defect in either materials or workmanship, we back every product we sell with our 100% Satisfaction Guarantee. We will replace any defective bottle opener at no extra cost to you.
Options Add Appeal!
Here at ChallengeCoins4Less.com, we offer a full range of options to enhance our custom coins, which applies to our bottle openers as well. You can choose from an array of shapes and sizes.
Add cutouts 3D designs, sequential numbering, and even translucent enamel to make your coins original and eye-catching. You can also add a keychain option to your custom bottle openers and give recipients a reason to carry them at all times. What better reason do you need?
Military Challenge Coins!
Military challenge coins also make remarkable bottle opener designs. These bottle openers are seen with details of a specific unit or squad logo, aiming to promote camaraderie among those who serve together, and a bond among veterans as well.
Just remember one of the rules of military coins if someone challenges you to produce yours, a coin is a coin. This means that a bottle opener or a keychain doesn't count, which means you might be on the hook for a round of drinks.
Wooden Bottle Openers!
For something different and even more unique, consider wooden bottle openers. These are crafted from high-quality birch wood, making an ideal way to stand out from the crowd. The 2.5" disc features an opener attachment on the underside, while the front features a full-width edge to edge area for engraving with your logo or text.
They are a terrific giveaway for breweries, beer distributors, outdoor businesses, barbecue events, and more. Bottle openers are an excellent way to get your logo or brand right into the hands of those who buy your products. They are a fantastic method for keeping your brand fresh in customers' minds as they enjoy their activities and events.
So, what are you waiting for? If you are ready to order your custom bottle openers, give us a call on our toll-free line – 855.272.8451. You can also fill out our no-obligation Free Quote form, But, either way, we'll respond promptly with a quote for the finest quality custom bottle openers you can buy. We look forward to serving all of your custom coin and bottle opener needs!
---
Jesse Daugherty
Blogger
Hello, I'm Jesse Daugherty, a music enthusiast, sports aficionado, and an avid supporter of the arts. I'm a writer and content creator. For the past 5 years, I've shared my knowledge of custom challenge coins and other promotional products, exploring their designs, meaning, and purpose.