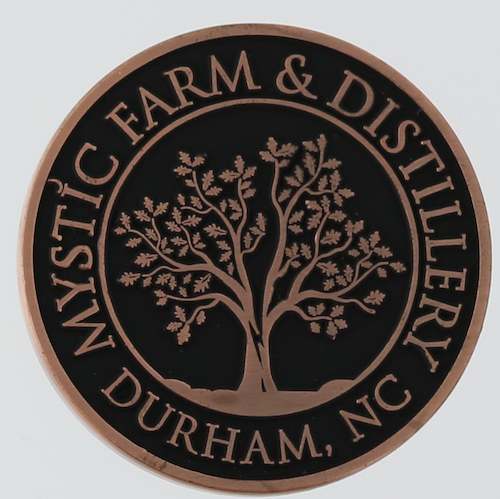 Mystic Farm and Distillery's Broken Oak Challenge Coin
A one of a kind custom coin for a one of a kind whiskey
At ChallengeCoins4Less.com, we've designed custom challenge coins of all sorts. We recently had the opportunity to create a unique custom coin in honor of a special release from Mystic Farm and Distillery in Durham, North Carolina. Mystic Farm and Distillery is the brainchild of two friends who blended a unique liqueur from bourbon, wildflower honey, and a nine-spice tea. In 2015, the two purchased a 22-acre farm in Durham County and began construction on the first bourbon distillery in the area since Prohibition. Mystic Farm and Distillery produces internationally-recognized hand-crafted spirits, and they take pride in what they do.
Celebrating Something Special
Mystic Farm and Distillery was looking for a way to celebrate a special release known as Broken Oak whiskey. Broken Oak is a special release crafted from a run of leaking barrels. The whiskey was double-oaked in new barrels and released in limited runs. The first release was bottled in January 2020, while Release Two was bottled in August 2020. Release Three was bottled in November 2020. Release No. 4, bottled in May 2021, was a gold medal winner worth celebrating. The challenge coin we see below honors Broken Oak's fourth release.
The design features a subtle and understated approach. The black and copper color scheme contrasts nicely, allowing the information to stand out. The front and rear of the coin feature the same layout with different features.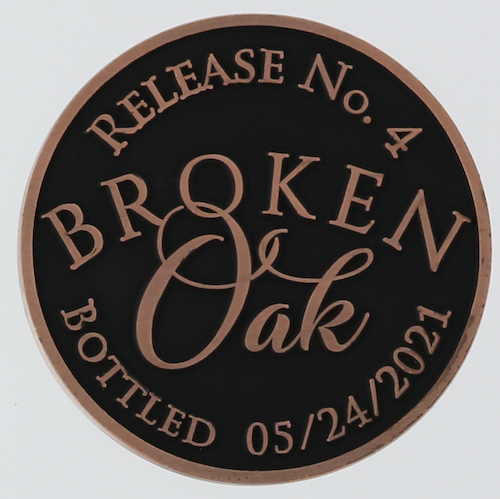 The face of the coin includes the same Broken Oak font used on the bottle. The text is centered and large enough to attract attention. Above the Broken Oak text is the release number, while the bottling date is below the center logo. The text is simple, yet bold and easy to read. The rear of the coin incorporates the Broken Oak logo of an oak tree silhouette. The image takes up a large section of the coin. The distillery's name and location wrap around the coin's border in a legible manner.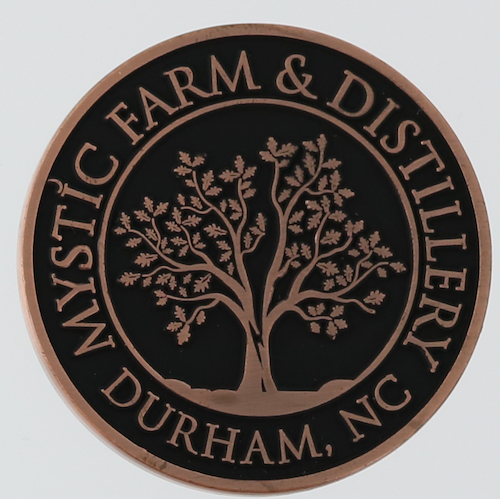 Creative Marketing
The challenge coin features an understated but thoughtful design. The fonts and logo are catchy, while the text provides pertinent details about the item it represents. The Broken Oak challenge coin is a perfect example of how to use challenge coins as a marketing tool.