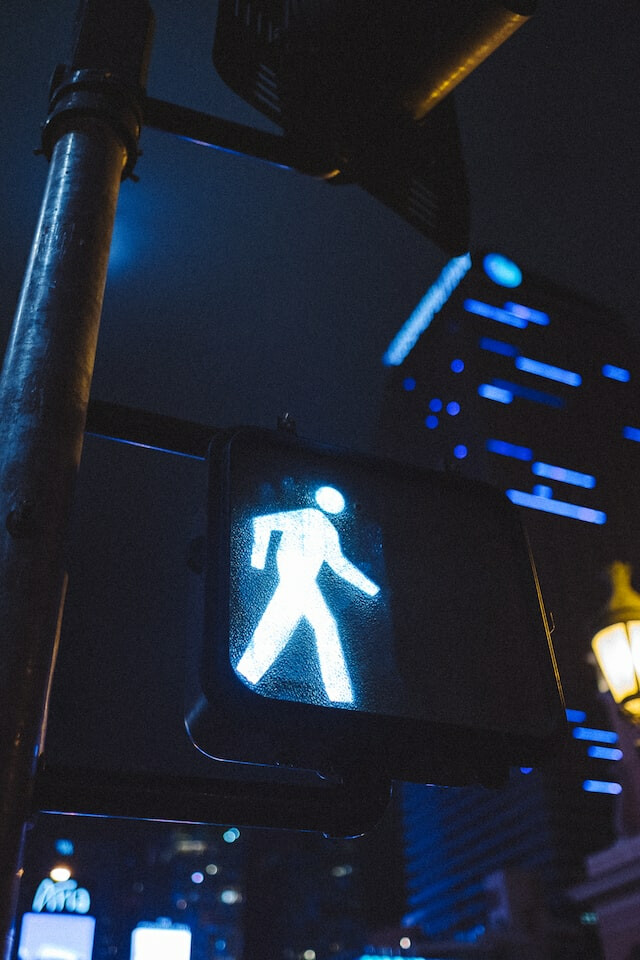 National Situational Awareness Day Challenge Coins
Being aware of what's happening around you can be the key to survival. Situational Awareness Day reminds us to focus on where we are and what's taking palce.
Situational awareness is being mindful of your surroundings. It's paying attention to the things going on around you and being aware and present. On September 26th, National Situational Awareness Day shines a light on personal safety and being conscious of one's environment.
Situational awareness is the foundation for personal safety, focusing on what's going on around you during daily activities. Being mindful and present in our daily routine helps us make better decisions in all facets of life.
National Situational Awareness Day emphasizes the importance of using that awareness in everyday life to stay out of harm's way. This means being aware of traffic when behind the wheel or while walking on a busy sidewalk. Simple distractions can cause us to lose awareness and face unexpected dangers.
Let's discuss situational awareness and how to observe National Situational Awareness Day.
What is Situational Awareness?
Situational awareness is an exercise that has been described in many military texts. The concept is said to be portrayed in Sun Tzu's "The Art of War." Oswald Boelcke identified the concept of situational awareness in World War I.
Boelcke was a World War I German soldier and pilot. He is honored as the father of the German fighter air force and considered the "father of air combat." Boelcke understood that gaining an awareness of the enemy before the enemy did the same gave him an advantage.
Our ancestors used situational awareness skills, which are taught to military and law enforcement members today. Situational awareness gives you time to act rather than react. It's important to be aware of our surroundings during our daily routines.
These days we have plenty of distractions that take our attention away from our surroundings. We often focus our attention elsewhere, such as on our phones or the music blasting through our headphones. The lack of awareness is often a primary factor in accidents caused by human error, and crimes committed because the victim wasn't aware of their surroundings. Be present, stay alert, and stay safe.
Our mobile devices take our attention and focus from what is happening around us, making us more prone to accidents. Texting and driving is one example of how our mobile devices can put us in dangerous situations. Texting takes your attention away from the road. This becomes dangerous when a child runs in front of your car or if you don't notice a motorcycle turning.
Our smartphones can lead to other situations outside of the car too. Imagine walking to your vehicle in a parking lot and being approached by a stranger you didn't see coming. National Situational Awareness Day reminds us to be present and attentive to everything around us. It's a day to remember to be safer and more conscious of our surroundings.
History of National Situational Awareness Day
Pretty Loaded, a personal safety and situational awareness training company, founded National Situational Awareness Day in 2016. The organization focuses on training people to be more observant of their surroundings.
Beth Warford, the founder of Pretty Loaded, created the company after an incident with a stalker. She and her children were nearly attacked, and she recalled being unaware of the situation until it was almost too late. The unexpected event made her realize that many people are often entirely unaware of their surroundings while dangers go unnoticed.
On September 26th, 2016, Pretty Loaded celebrated the first National Situational Awareness Day. The date was chosen to honor Dru Sjodin, who was abducted from a mall parking lot in North Dakota and murdered. Sjodin, a 22-year-old college student at the University of North Dakota, was abducted after finishing her work shift at a business in the mall.
The crime led to "Dru's Law," which renamed the National Sex Offender Public Registry as the Dru Sjodin National Sex Offender Public Registry. President George W. Bush. signed the measure, part of the broader Adam Walsh Child Protection and Safety Act, in 2006.

Why not observe this year's National Situational Awareness Day with a custom challenge coin that brings awareness to the cause?
Observing National Situational Awareness Day
There are many ways to observe National Situational Awareness Day. The easiest way is to be more mindful of what's happening around you. You can also prepare for any situation by registering for a training class. These lessons can help you be more present and attentive to your surroundings.
Speak with your friends and family, especially children, about the importance of situational awareness. Custom challenge coins are a great way to spread the message as well. Create a unique coin design that reminds people about the significance of situation awareness and being present in the moment. It will be a reminder of personal safety in any situation.
We can all do better when it comes to being aware of our surroundings. National Situational Awareness Day brings attention to our personal safety, reminding us to be aware and pay attention during our daily adventures. Situational awareness can help keep you out of danger and ensure your safety.
In these times, it's good to be prepared for any situation. Let's spread the word about situational awareness. Find out more about designing custom challenge coins and create something memorable.