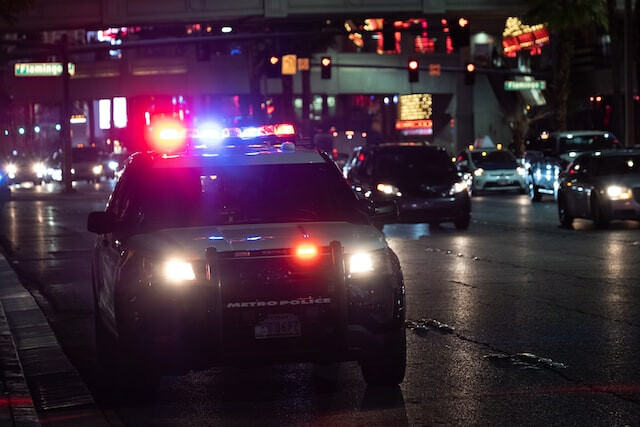 Observe National Crime Prevention Month With Custom Challenge Coins
Safety is an important topic for all of us. Custom coins help raise awareness of crime prevention.
October is National Crime Prevention Month, a time to bring awareness to your family and community's safety. Since 1984, National Crime Prevention Month has spread awareness about crime prevention and personal safety across the country. The National Crime Prevention Council encourages everyone to get involved and actively keep our homes, schools, and communities safe.
National Crime Prevention Month focuses on everything from identity theft and gang prevention to firearm safety and drug awareness. It's a time for all of us to understand how we can be responsible citizens and contribute to the protection of ourselves and others. The NCPC works to bring attention to the cause by working with local law enforcement, businesses, and other organizations.
It's vital that we keep our communities safe and alert. With shrinking law enforcement budgets across the country, we must learn what we can do to prevent crime. This month is a time to get involved and find new ways to be active, from working with organizations to being aware of your surroundings.
One easy way to show your support is with custom challenge coins. Challenge coins are a positive way to acknowledge community members and can help increase crime awareness. They are also tools for promoting safety in our communities. Find out more about National Crime Prevention Month and how you can get involved.
History of National Crime Prevention Month
The origin of National Crime Prevention Month dates back to 1982. That year, businessman Carl M. Loeb Jr. founded the National Crime Prevention Council. The nonprofit organization helps citizens keep themselves, their families, and their communities safe. The NCPC introduced McGruff the Crime Dog as the council's mascot, encouraging people to "Take a bite out of crime."
In 1984, President Ronald Raegan proclaimed October as National Crime Prevention Month. Since then, the NCPC has encouraged people to share crime prevention responsibilities. Each week of the month is dedicated to different aspects of crime prevention and awareness. This year's themes include mapping out crime, home safety, fentanyl awareness, and counterfeit products.
The NCPC presents information to help protect yourself and others from crimes, including theft, cyber crimes, and more. There are specialized kits available from the NCPC, including kits for firearm safety, staying safe in a high-tech world, and protecting children. Each of these kits features detailed information and tips on crime prevention.
The NCPC also works with law enforcement, civic groups, and other organizations to spread awareness about personal safety. They provide free online resources and training programs that help communities plan and implement events throughout the year.
October is a time to focus on our communities and bring awareness to safety. Custom challenge coins bring attention to any cause through unique design and attention to detail. National Crime Prevention Month challenge coins encourage people to stay alert and provide information about local resources.
Observing National Crime Prevention Month
There are many ways to observe National Crime Prevention Month. One of the best ways is to educate people, especially young people, on the importance of working with law enforcement to fight crime. Increasing awareness of internet safety, firearms, selling drugs, and other crimes is an ideal way to observe the month.
You can conduct workshops or organize a neighborhood watch program. This helps keep your neighborhood safe while forming a closer bond with your neighbors. Learn about local nonprofits in your community and how you can play an active part in their mission. Donate or volunteer your time at speeches, rallies, and other events that bring awareness to crime prevention.
Help people in your community connect with programs while promoting positive environments. It's vital to understand how we can ensure our safety and the safety of those around us.
Awareness is key and nothing brings attention to a cause like a custom challenge coin. These small coins are beneficial for organizations working to spread awareness on crime prevention. You can present them to donors and supporters, or hand them out as a commemorative token for volunteers who make a difference in the community.
National Crime Prevention Month is a time to focus on building strong, safe communities and keeping them crime-free. Let's work together to bring attention to crime prevention. Get creative and design a challenge coin that will influence others to get behind this important cause.
Challenge Coins for the Community
There are many ways to get involved, but why not get creative? Custom challenge coins are a staple for police officers and a perfect way to commemorate any special event.
A memorable challenge coin is a unique way to bring attention to the cause, perfect for community members, from citizens to police officers. Present challenge coins as a reminder to stay alert and as a tool to spread information about law enforcement.
Challenge coins are memorable tokens with unique details that have meaning. Create National Crime Prevention Month coins that feature contact information for local police departments. They are also fantastic marketing tools for organizations focused on crime prevention.
Challenge coins are also novel fundraising tools, perfect for nonprofits and organizations looking to make a difference in the community. Honor members of the community or pass them out to recognize outstanding work in the area of crime prevention. An exceptional challenge coin will be remembered and carried with pride, reminding the recipient of the goal of a crime-free society.
Police Challenge Coins
Challenge coins are a military staple, but they have expanded beyond the armed forces. Today, challenge coins are used by firefighters, police officers, and other service professionals.
Police officers are committed to their duties and sacrifice daily to keep us safe. It's important to recognize those men and women who put their lives at risk every day. Police challenge coins are popular among officers of all ranks, used to build camaraderie, acknowledge accomplishments, and observe promotions.
These small tokens feature meaningful details, including symbols, emblems, and logos. Custom challenge coins are a thoughtful way to recognize officers' dedication to crime prevention. They are perfect for community outreach and a unique token of appreciation for those long hours and tireless work. It's important to recognize these men and women for their commitment to keeping us safe. Let's work together to honor police officers and create custom challenge coins that will be carried and displayed with pride.
October is a time to learn more about staying safe. National Crime Prevention Month is a perfect time to address our role as citizens and to take an active part in the safety of our communities. It's also a time to bring attention to important issues and make people aware of what's happening around them. Let's create a custom challenge coin that brings awareness to the cause.
Let us design a custom challenge coin that has meaning, and that showcases the importance of staying safe. Find out more about designing custom challenge coins, and take a look at our coin gallery to inspire your design.