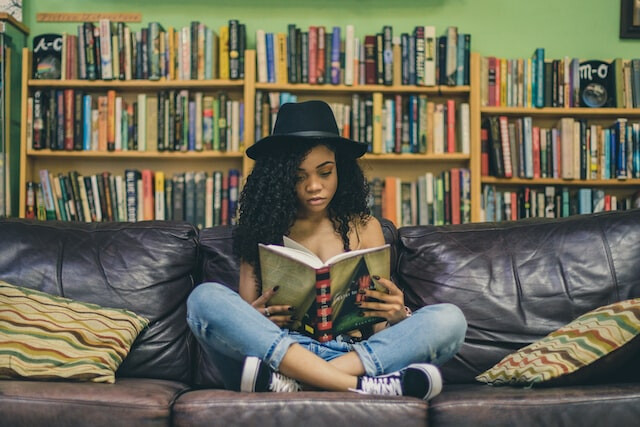 Observe National Family Literacy Day With Custom Challenge Coins
I feel the need ... the need to read!
In an era of technology, information, and modern living, literacy is still an issue nationwide. On November 1st, families around the country will come together to observe National Family Literacy Day. The day promotes the benefits of literacy and encourages families to be more active together to promote reading and writing. Families have much to gain from reading together, including building bonds, developing vocabulary skills, and spending quality time with one another.
National Family Literacy Day aims to empower literacy programs. A love for books stretches across all generations, and that passion starts at an early age. Reading to children helps them learn to read and comprehend stories on their own while letting kids think more actively as they listen along. When frequently read to, kids grow to love reading and will read more on their own.
National Family Literacy Day is also a day to bring awareness to the importance of literacy for people of all ages. There are many ways to be engaged and involved. What better way to promote literacy than with a tangible reminder of the importance of literacy? Custom challenge coins are physical items with weight and value that help spread the message of literacy. Challenge coins are detailed and informative, encouraging people to be more active with their families and the community.
History of National Family Literacy Day
National Family Literacy Day originated in 1994. That same year, the U.S. Department of Education noted that more than 20 million of the United States' workforce lacked basic literacy skills.
National Family Literacy Day has been celebrated through events and activities emphasizing literacy's value. Literacy organizations, libraries, and schools host events, including competitions, book drives, and more, to promote the importance of reading, math, and writing.
The observance also allows families to bond with their children through fun, unforgettable, and meaningful activities. The goal is to highlight the power of reading while teaching essential life skills that will benefit the future.
Why not use this time to honor the essentials of literacy with a custom challenge coin? These small tokens are simple reminders that you can present to parents, children, students, and others to promote literacy while inspiring people to get more involved in the cause.
Celebrating National Family Literacy Day
Many events and special activities take place across the country to honor National Family Literacy Day. The goal is to showcase literacy and its importance. There are many ways to get involved. Attend a program or activity, volunteer at a school or library, or get together with family and enjoy a book.
Other ways to mark the day include getting a library card, creating a quiet place in your home for reading, or exploring new genres. Why not have a family spelling bee? Or dive into a game of Scrabble or other word games. These activities will encourage literacy in your family and promote future reading and writing.
Another distinctive way to celebrate National Family Literacy Day is with custom challenge coins. Pass these small tokens to increase literacy awareness or raise funds for a local nonprofit or organization. Use them to motivate friends and family to promote literacy in their communities. Custom challenge coins are a perfect way to spread the word about literacy while encouraging people to take part in the celebration of National Family Literacy Day.
Challenge Coins For National Family Literacy Day
Custom challenge coins are a thoughtful way to honor and observe any event. These coins are easy to display while boasting unique details and features that stand out among other items. You can customize these stunning coins to feature text, imagery, and information. Include elements related to literacy, including books, math problems, or details about organizations promoting literacy.
Challenge coins can be presented for many reasons. Award them to students for academic excellence or to motivate people to read more. Honor community members that go above and beyond to bring attention to the importance of education. Organizations can even sell them to raise funds to help literacy around the country.
Challenge coins are also a great way to thank school administrators, teachers, and other faculty members who foster education and literacy. Create a custom coin as a memorable token for their hard work and continued support in the community. These custom coins are held in high regard by their recipients and are a lasting reminder of their dedication and loyalty.
National Family Literacy Day is a fantastic time to inspire people, and challenge coins are the perfect tool to do so. These meaningful, personalized coins are ideal rewards to honor those dedicated to literacy and those who reach their goals. They can mark special milestones for students or simply celebrate literacy in the community.
Custom challenge coins stand out with their striking elements and imagery. These small tokens inspire people by providing information and resources about literacy and bringing awarness to the day. Create a design that is outstanding and distinct, something that encourages literacy in the community. Challenge coins may be small, but they have significant meaning, reminding us how critical reading and writing are in our world. Let's celebrate literacy and create a custom challenge coin that raises awareness for the cause. Find out more about designing challenge coins.