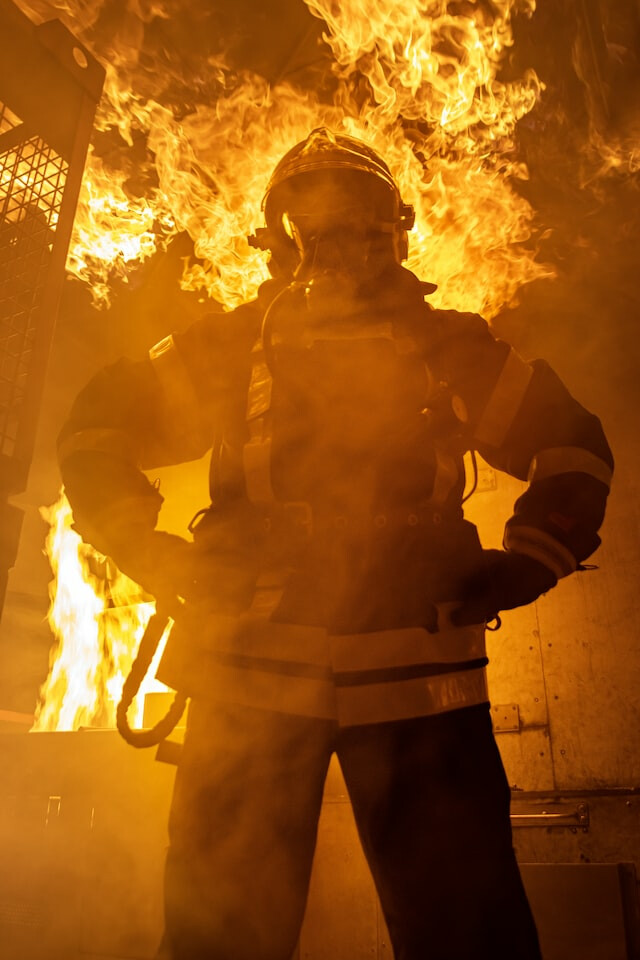 Observe National Fire Prevention Month With Custom Challenge Coins
Fire prevention starts at home. Staying safe requires vigilance.
With the seasons changing and the weather cooling down, we will soon be turning on the heat to keep our homes warm. October is National Fire Prevention Month, which aims to spread awareness and education about the dangers of fire. The goal is to raise fire safety awareness and help ensure that your home and family are protected.
According to the National Fire Protection Association, on average, seven people die every day from home fires. Fire Prevention Month is a time to educate people about how easily fires can start and how to prevent them.
The month gives people the opportunity to learn how to make their lives safer while also finding out about the history of firefighters and fire fighting. October also marks National Fire Prevention Week, from October 9th through October 15th.
National Fire Prevention Month is a time to remember the past while taking necessary steps toward a safer future. Let's learn more about the month's history and how you can do your part.
History of Fire Prevention Month and Fire Prevention Week
The history of National Fire Prevention Month dates back to the Great Chicago Fire that occurred on October 8th, 1871. The month commemorates the fire, which killed an estimated 300 people, devastated more than 17,000 structures in the city of Chicago and left more than 100,000 people without homes. The fire led to improved building codes and changes in the way fires were fought. The National Fire Protection Association sponsors this month-long event, providing education to people on how to prevent fires in their own homes.
The observance also teaches people what to do when a fire occurs. National Fire Prevention Month began during the early 1900s. In 1922, the National Fire Protection Association sponsored Fire Prevention Week to help prevent events like the Great Chicago Fire from happening again. President Calvin Coolidge approved the event and proclaimed it a national observance in 1925.
Today, the National Fire Protection Association honors the month through unique campaigns across the country. Fire departments provide information for their communities, encouraging people to practice fire prevention and home safety. The 2022 theme for Fire Safety Month is "Fire Won't Wait, Plan Your Escape."
This focus this year is on the importance of developing a home escape plan with all members of the household. The theme also promotes messages that can mean the difference between life and death. It's essential to have a place and practice a home fire escape. The initiative emphasizes the importance of smoke alarms, knowing how to escape your home, and setting up a meeting place a safe distance away from your home.
Fire Prevention Month and Fire Prevention Week are a time to prepare in advance, so everyone in your household knows what to do in an emergency. This October marks the 100th anniversary of Fire Prevention Week. What better time to talk with your family and become educated on fire safety? Test your alarms, change the batteries, and plan an escape route. Use this time to find out how you can make your home safer.
How To Observe National Fire Prevention Month
There are many ways to observe National Fire Prevention Month and National Fire Prevention Week. The best way is to work with your family to incorporate safety precautions. It's important to understand fire safety and, even more so, to practice it all year long.
Take steps to prevent fires, including maintaining your heating source and ensuring that drapes, furniture, and other flammable items are kept away from heaters, fireplaces, and stoves. Make sure to turn off burners and grills in the kitchen, and use proper equipment. Keep towels, clothing, and other items away from open flames. Check your smoke detectors and carbon monoxide detectors, and replace the batteries every year. Get a fire extinguisher for your home and understand how to use it properly in case of an emergency. You can find many other tips from the National Fire Protection Association. https://www.nfpa.org/
Why not observe the month by creating custom challenge coins that bring awareness to fire safety and those who risk our lives to keep us safe? Challenge coins are a small token that can have a significant influence. Create custom challenge coins for your local fire department or for a fire safety event. Create challenge coins that educate the community on fire safety and make it memorable.
Firefighter Challenge Coins
Challenge coins started as a military tradition but have since expanded into other areas. Challenge coins have become prevalent for firefighters to commemorate their courage and bravery. These custom coins honor accomplishments, notable achievements and to honor fallen comrades. They celebrate the lives of firefighters and their dedication to keeping us safe.
Firefighter challenge coins typically represent a particular department, adorned with elements related to the department and its special services. Popular features include ladders, hoses, helmets, and other tools of the trade. Another popular design cue is Saint Florian, who led a unit of soldiers to fight fires as an officer of the ancient Roman army. Fire departments across the world have adopted St. Florian's Cross to symbolize the traits of good firefighters.
Custom challenge coins are a great way to honor and celebrate firefighters, and also as a way to bring awareness to fire safety. Pass them out in the community and bring attention to the cause. Spread knowledge and do it with something memorable that people will carry with pride.
National Fire Prevention Month and National Fire Prevention Week are a time to focus on our safety. It's a time to honor the past while looking forward to the future with a plan. Have an escape plan, practice drills with your family, and make sure everyone understands what to do in case of a fire.
It's also a great time to honor those who sacrifice their lives to keep our communities safe. Custom challenge coins are a perfect way to commemorate firefighters and fire departments across the globe.
Let's work together to create custom challenge coins that bring awareness to fire safety and educate the public on preventing dangerous and life-threatening fires. Learn more about designing custom challenge coins and get started on your design.
---
Jesse Daugherty
Blogger
Hello, I'm Jesse Daugherty, a music enthusiast, sports aficionado, and an avid supporter of the arts. I'm a writer and content creator. For the past 5 years, I've shared my knowledge of custom challenge coins and other promotional products, exploring their designs, meaning, and purpose.