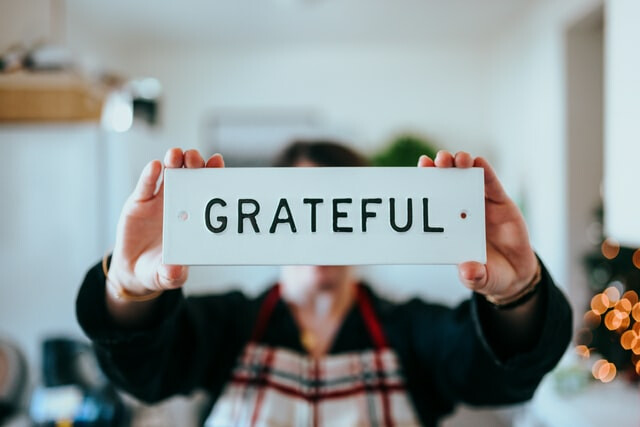 On The Job! The Uses Of Corporate Challenge Coins
Custom challenge coins can promote a brand, commemorate excellence and reward workplace longevity
Challenge coins may have gotten their start and tradition in the military, but they have also expanded into the corporate world. Corporate challenge coins have become increasingly popular, used for various reasons from marketing and promotion to team building and much more. Taking care of your employees is important and should be a top priority for any company.
Giving staff members the proper tools for success is crucial, but it's also important to make sure that your staff understands their value. Employees who see their work's impact are often motivated to do more and take the extra step. Corporate challenge coins will help motivate employees by engaging them and pushing them to be their best. There is more value to a corporate challenge coin than just novelty. A custom coin promotes your brand, generates word-of-mouth interest, and forms bonds between customers and employees alike. They are also much more compelling than a company shirt, pens, and other promotional items.
In the military, challenge coins are presented as honors to soldiers who participate in specific operations. That tradition carries over into the corporate world as challenge coins are presented to highlight your staff's performance, years of service, and other notable accomplishments. Employee appreciation goes a long way, and challenge coins are a unique way to honor a job well done or work on a special project. If your employees feel valued, they see that their hard work is noticed, making them strive to do even better.
Recognizing and rewarding employees for making a difference will encourage your staff to keep doing so. These customized coins can mark the completion of a major project, the success of a department, or a strong sales performance. These milestones are worthy of attention, and challenge coins can be presented as individualized recognition.
Big-name companies and brands also use challenge coins as part of their welcome packages for new employees. These highly personalized will have newcomers feeling like part of the team and instantly integrate them with a company tradition. An eye-catching custom coin makes for an excellent share point about your company. The standard cap, cup, or shirt is great, but a challenge coin is sure to be shared and talked about.
Challenge coins can also be used as part of an employee recognition program. These programs are ideal for praising your staff members while providing something meaningful and tangible. If your company doesn't have an employee recognition program, create one. Design a vision for the program and adopt new ways to help your staff feel valued and part of the team. Establish the program's criteria and present your employees with something unique and personalized. These guidelines will also help upper management know what to look for in their staff and when to honor employees for their work. Announce the program to your staff and provide them with an outline of the program. Once your staff finds out more details, they are more likely to be involved. This will push your employees to achieve, and managers will know what qualities to look for.
Showing gratitude isn't difficult, and it can go a long way for any business. The most popular corporate challenge coins honor years of service, which is one of the longest-standing business traditions to recognize. Honoring one's dedication and hard work is a great way to retain employees. Companies typically already have a tenure-based award program, but using challenge coins is a unique way to honor your staff. Branded items like shirts are great, but a challenge coin can help enhance brand awareness while providing something physically engaging. Staff members will brandish and showcase their coin in ways that they can't do with trophies or plaques. When designing corporate challenge coins, there are an array of options to consider.
Some businesses create one-off designs, while others create a whole series of coins. It's important to determine how your coins will be used before designing them. However, the artwork you choose will enhance your employee appreciation program and provide a message of importance. Many brands and businesses choose to use their logo on the front, while the back will feature its values. But, custom challenge coins can be created to show and say more.
Organizations create custom coins for many reasons, honoring specific departments within the business or even something that lets employees know what they have earned recognition for. Don't forget; you can also create coins for special moments such as hitting sales goals or assisting in achieving crucial milestones.
An employee recognition program is a great way to remind your staff how much they matter. It's not hard to recognize your staff, and it can be done with a simple yet meaningful gesture. A personal memento such as a challenge coin is a memorable way to commemorate important accomplishments while motivating your staff to be at their best.
There is no right or wrong way to use corporate challenge coins. Designing custom coins creates a bold and compelling company showpiece that can build camaraderie and spread your business's message. At ChallengeCoins4Less.com, we know the benefits of corporate challenge coins, and we are dedicated to producing top-quality products that you can be proud of. No matter what type of challenge coins you need, we can help; and we make ordering coins fast, fun, and easy. With nearly twenty years of industry experience, our staff of talented artists knows how to make your design look its best. We never charge for the design process, which means you can experiment with different elements until you get your design perfect. You can be sure your custom coins will turn out exactly how you want.
Ordering challenge coins is not only easy, but it's also affordable, whether you need fifty coins or a few thousand. Our challenge coins are crafted using the highest quality materials and processes, inspected carefully to guarantee 100% satisfaction. If that wasn't enough, we also offer free shipping to any address in the continental United States and a satisfaction guarantee. If you find the coins you order from us flawed in either workmanship or materials, we will replace them at no extra cost.
Want to find out more? Call us toll-free at 1 (855) 272-8451 or email us; we'd be happy to help. If you want to get started on your order today, simply fill out our no-obligation free quote form now. Ordering custom corporate challenge coins has never been this easy!