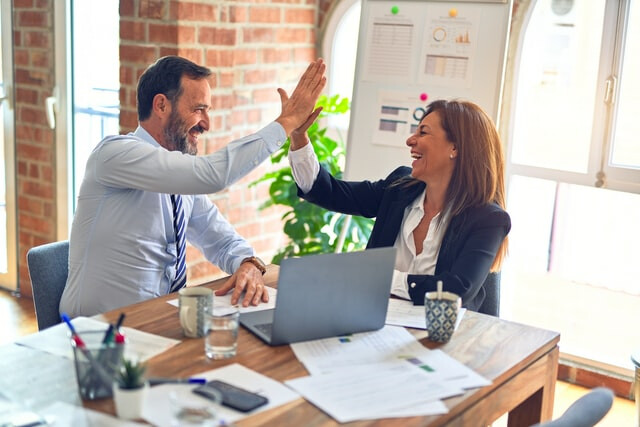 Rewarding Excellence: Part of the Challenge Coin Tradition
Recognizing outstanding performance with custom challenge coins
Custom challenge coins are a distinguished way to reward hard work and excellence. Much like trophies, medals, and other awards, challenge coins have a long history of being used to reward dedication, loyalty, and a job well done. The history of modern coins can be traced back to World War I, though the Romans used coins as a symbolic way of honoring special accomplishments.
Today challenge coins are being used in the same way, but they have expanded instead of being solely a military tradition. Today challenge coins are used by police departments, firefighters, and businesses, brands, and companies.
Using challenge coins to reward special achievements is nothing new, but they are being used as a way to recognize employees in all types of businesses and organizations. Many companies have ways to celebrate individuals for their contributions. They see praising outstanding work as encouraging workers to do more and go the extra mile. The common form is an "Employee of the Month" award, though organizations also acknowledge employees for closing big deals, reaching milestones, and more.
Recognition is important to keep your employees happy, and it's essential for the long-term health of an organization. A fabulous way to convey appreciation to your staff is with a challenge coin. When your staff reaches quotas or simply does something, deserving managers and supervisors can reward them with a commemorative coin.
Challenge coins are a badge of distinction and something that is held in high regard. You can choose to have one general coin for all company honors or design special coins for specific accomplishments. If your business or company is looking for unique ways to reward hard work and determination, challenge coins are a wonderful option.
Challenge coins are also ideal for individual rewards for team accomplishments. When a sports team wins a championship, the team trophy isn't the only reward given. It's standard for the players, coaches, and staff on a title team to receive championship rings. The awards are typically lavish, adorned with diamonds and other gems. The rings often boast the team name, the year, and other details about the season, even being customized with the name of the individual receiving it. While the trophy is often kept on display, the rings get to stay with the individuals, serving as a special token to commemorate the personal and group accomplishments of the year.
Sure, your business may not have the budget to buy expensive rings, but a challenge coin follows the same principle. If your organization is praised with an award, it's an honor that you should share with your staff. Challenge coins are a novel way to acknowledge the individual work of the team accomplishment, in turn boosting workplace morale and motivating your staff to strive for greatness.
Identifying and rewarding employees for making a difference in your company will build camaraderie throughout your staff while pushing staff members to strive for excellence. They can be presented for the completion of a major project, the success of a product, or strong quarterly performance.
Challenge coins can also be a great addition to welcome packages for new employees. This will uniquely introduce the company culture, making new staff feel included in a company tradition. Compared to standard items like hats, koozies, tee shirts, or cups, a challenge coin is bound to be shared and talked about. They are also a terrific way to herald years of service and other tenure-based milestones.
Most companies already have an award program in place, and challenge coins are a great addition. Unlike other bulkier awards, custom coins can be carried and shown off in a way that makes them engaging. Another perfect use for challenge coins is building consumer interest in your business or brand. Selling branded items is an outstanding way to promote and build your brand. Challenge coins have a wide range of uses, and rewarding excellence is just one of them.
At ChallengeCoins4Less.com, we have designed and produced top-quality challenge coins for nearly twenty years. In that time, we have created thousands of coins, from corporate coins to military challenge coins and everything in between. Our staff understands the various uses of challenge coins and will work with you to design the perfect coin for your specific needs.
Whether you are looking for a challenge coin to honor your workers or a coin that commemorates a special accomplishment, we've got you covered. When ordering challenge coins from us, you can rest assured that you will get the highest quality products with unbeatable customer service.
Whether you're celebrating an anniversary, recognizing the retirement of a long-time employee, or just wanting to give out something cool and fun, challenge coins are a great way to celebrate achievements and acknowledge hard work. Show your crew how much they mean to you with a stunning challenge coin.
Corporate coins are a token of appreciation that shows your employees that they matter. To find out more about our challenge coins or to order some of your own, just give us a call toll-free at 1 (855) 272-8451. You can also email us or fill out our no-obligation free quote form. Creating unique challenge coins has never been this easy!