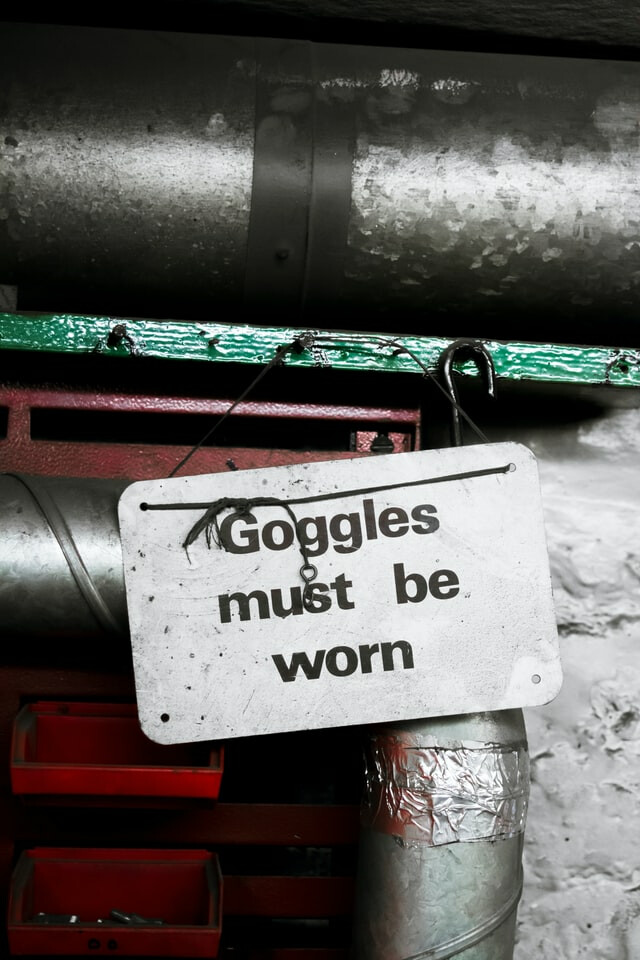 Safety Incentive Challenge Coins For Businesses
To create a safer workplace, consider custom coins for safety incentives
It can be easy to forget about safety in the workplace -- at least until an accident happens. Proper safety practices are critical to preventing workplace disasters. Whken working with or around hazards such as open flames, electricity, high temperatures or chemicals, an instant's complacency can be catastrophic. The reason for implementing safety practices is to reduce the risk of life-threatening accidents. These precautions also lower financial losses from workers' compensation claims and will help create a positive image in the public eye. In order to foster safety, why not use custom challenge coins?
These small tokens can be used as incentives while building a culture that supports safety and recognizes your best employees. Let's be honest, rules and regulations only go so far. They are bent and broken, and workers sometimes sometimes cut corners to save time. While you can't control your employees, you can cultivate a positive culture within the workplace.
Fostering a safe environment for your employees goes a long way, and how you motivate your employees plays a big role. Challenge coins are used for a variety of reasons. Designing challenge coins as a safety incentive is something unique and innovative. These coins are presented to men and women who demonstrate the best safety practices while on the job. Recognizing employees for their exceptional work is a great way to instill confidence in their actions while also encouraging the behavior to continue. Your best employees set an example for the others, so why not reward them with something unique?
Safety incentive coins are designed and produced for specific departments within a facility or for specific actions taken by your employees. They can also represent specific responsibilities of your employees. While deadlines are important to hit, keeping workers safe is even more important. These safety award coins recognize those who follow safety protocols while getting the job done. Every business aims for zero harm in the workplace, and creating challenge coins to recognize that is a excellent way to encourage your staff.
Designing a safety incentive program of your own is quite easy. Most safety coins put an emphasis on employee safety. They can celebrate milestone achievements throughout the company or recognize employees who are practicing safety initiatives while on the job. The coins encourage employees to perform safety practices while on the job while also encouraging management to look for their best employees and reward them actively. Challenge coins are used to tell a story and encourage camaraderie.
A safety coin is a great way to remind your staff to be safe and careful. It's also a perfect way to recognize hard work while rewarding a job well done. Challenge coins will help you get your team on board with your goals. They will enhance camaraderie, honor excellent service, and help your team work together to form a safe work environment.
At ChallengeCoins4Less.com, we understand the importance of workplace safety. We also understand the benefits that challenge coins can have on your employees. We've been producing custom challenge coins for nearly 20 years, and we know what it takes to create something special. When you order from us, you're getting personalized coins custom-made to order. We offer a range of finishes and optional edge styles, and we take pride in our work. Ordering is fast and easy, and we take pride in everything we produce.
Are you ready to get started with your order? Simply fill out our free quote form or email us. It's that easy!