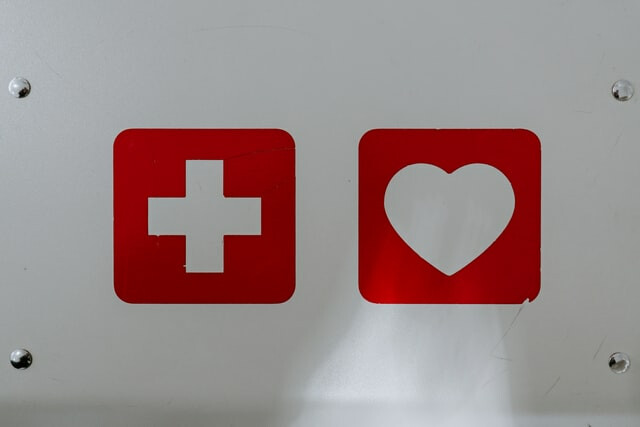 Special Honors: Custom Challenge Coins For First Responders
Honor the dedication of first responders with custom coins
If the last year has taught us anything, it has shown everyone how important responders and healthcare workers are to our society. These heroes go above and beyond, sacrificing so much in order to help the world get back to some sort of normal. Why not celebrate and honor those who put their lives on the line day in and day out? And, why not honor their hard work and dedication with a custom challenge coin? Challenge coins are a popular way to recognize police officers, firefighters, and EMT crews, recognizing those who keep us safe, as well as their undeniable dedication.
If you want to pay homage to first responders with custom coins, it's easy! Challenge coins have been used to recognize outstanding performance in the U.S. military for decades. In recent times, they have expanded outside of the military, being used by civilian organizations around the globe.
What started as a military tradition has grown to include first responders, healthcare workers, and many more. From individual squads to precincts and even teams, many have their own unique coins that set them apart from others. These custom coins include details such as the department's insignia, the team name, or other defining designations. They serve as a way to honor those who fight for us, offering a memorable keepsake about their duties and experiences.
Challenge coins can be used to honor officers, firefighters, EMTs, and other first responders for a job well done. They also serve as a great morale booster for folks who work in high-stress situations. Challenge coins can also be used as a way to build camaraderie, offering something unique to bring the team together.
Designing a great challenge coin isn't hard either. With the right supplier, it's fast, easy and painless to create the perfect challenge coin for any honoree. Create a new design or use a traditional one. There is an array of options to choose from, and your coin provider will help you create the exact coin you have in mind. It's a great idea to start with a department symbol. From there, you can include other unique elements that offer an especially meaningful touch.
Keep in mind that there is a range of custom options, including custom shapes, cutouts, engraved edge text, 3D designs, sequential numbering, and more. A reputable coin supplier can help you create the best-looking coin for your needs. Choose a supplier with experience creating challenge coins for public service agencies and one that offers undeniable quality and value across the board.
At ChallengeCoins4Less.com, we offer personalized coins custom-made to order, with a mold created specifically for your design. You can rest assured that you are getting the lowest price challenge coins with unique design and incredible craftsmanship when you order from us. Our team of artists and craft designers will work with you to create unique challenge coins that attract attention.
From creative artwork to high-quality materials, we offer the best of everything! We even offer free revisions, which means you will get the exact design that you have in mind. We fulfill each order with precision, and we promise to deliver custom coins with outstanding quality. No matter if you want to honor a local veteran or create a custom coin for fundraising, we've got you covered. We make it easy as well! All you have to do is fill out the free quote form or email us. We will send you a free digital proof of your design for your approval before moving forward with production.
You will not find better quality coins or a better value. So what are you waiting for? Let us show you how easy ordering challenge coins can be!