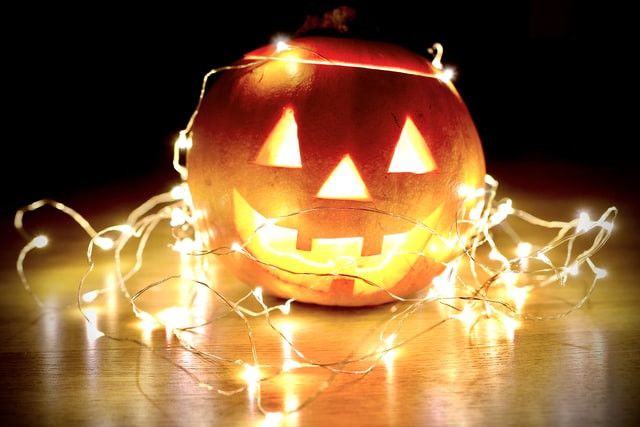 Spooky and Stylish! Custom Patches For Halloween
The perfect Halloween costume is just a custom patch away
It's October. That means it's time for the spookiest season of them all. With autumn comes cooler weather and, of course, Halloween! While things are a bit different this year, we can still expect costumes, candy, and more at the end of October.
Costumes make Halloween memorable and fun, and finding the perfect costume can be a challenge. And of course, what's a good costume without some outstanding accessories that complement it?
At ChallengeCoins4Less.com, we can create custom patches that will take your Halloween costume to a whole new level. It's all about the details when it comes to the perfect costume. You want one that is both realistic and eye-catching, and custom patches can help. Let's look at a few popular Halloween outfits and how they can be elevated with custom patches.
Dressing up as a firefighter this year? Adding a custom firefighter patch to your costume will add authenticity and a unique look. Every firefighter needs a custom emblem. We know what a real firefighter patch should look like, and can create a realistic, fun design for your costume.
Police officer costumes also a popular choice for Halloween. Add a custom embroidered patch for a more realistic look. Patches are an essential part of any police uniform. We've created many custom police patches through the years, and can create the perfect design for you.
Want to show your love for sports on Halloween? No matter if you are dressing up as a soccer star, a basketball player, or a football player, a custom patch will take your costume to new heights. Custom patches allow you to add something unique and colorful to your costume, showcasing your personality and love for the sport at the same time. They're a perfect way to add character to your costume!
If you want live out your biker fantasies for Halloween, we've got you covered there too. We have created motorcycle patches for clubs and riding groups all around the country. We know what it takes to create a stunning custom biker patch, perfect for your socially distanced costume party.
At ChallengeCoins4Less.com, we've got what it takes to take care of your custom patch needs. From ghouls and goblins to pumpkins, black cats, and more, we can create a custom patch that is sure to take your Halloween style up a notch.
Ready to order your custom Halloween patches? Get a free quote on your Halloween patch designs or shoot us an email with any questions regarding your design. Let us show you how easy ordering custom patches can be!
---
Jesse Daugherty
Blogger
Hello, I'm Jesse Daugherty, a music enthusiast, sports aficionado, and an avid supporter of the arts. I'm a writer and content creator. For the past 5 years, I've shared my knowledge of custom challenge coins and other promotional products, exploring their designs, meaning, and purpose.