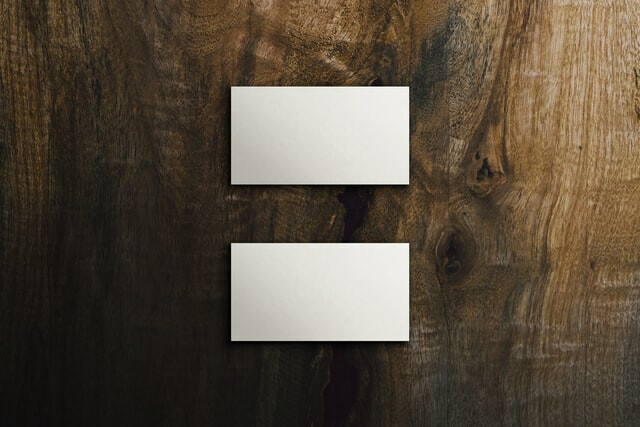 Spread The Word With Challenge Coins As Business Cards
Challenge coins are rapidly replacing paper business cards
When it comes to trading contact information in the business world, business cards reign supreme. They are the standard, and they have come quite a long way. Though they are the most common and cost-effective option, they may not be the best choice. Many business cards are bland and understated. However, there are some that stand out, using different materials and creative artwork that stands out among the rest. Companies, businesses, and professionals are always looking for innovative ways to market and promote themselves, and many have started to use challenge coins as a way to spread their message to the world. Below we examine the reasons why challenge coins are being used as business cards and their advantages.
It's All About The Design
Business owners, employees, and professionals have replaced their business cards with challenge coins. Why? Well, they are unique; they have weight and value. Challenge coins are ideal for attracting interest to your products and services. However, it's the coin's look itself that provides the benefits. Custom coins should be memorable and include details that represent you and the company or organization you represent. The biggest asset to coins is that you have complete control over the entire look of the coin. Another upside is that challenge coins offer a whole new world of composition and customization that can make them a keepsake for recipients. When you invest in a coin, people are likely to carry it and display it with pride. People typically assign a higher value to a metal coin than a traditional piece of cardstock. Stand out from the crowd. Be creative and be sure to cover all of the important information.
Making An Impression
With anything, making a good first impression means making a lasting impression. The same goes for business cards. Small and easy to lose, business cards are often misplaced in pockets and wallets before disappearing forever. They get shuffled into an organized collection of old cards and are never looked at twice. Challenge coins provide something of value, which is easy to see. Coins have a certain level of quality that cards do not. It's easy to feel the quality of a coin once it's in your hand from the weight and the touch of the metal. Details such as textured lettering and artwork add depth and character to the coin. However, there is a bevy of other options to choose from as well. Compared to the typical business card, custom coins have physical detail that adds a level of distinction. Options such as 3D sculpting add a striking aesthetic and texture. A sculpted feel creates a physically distinctive sense that adds to the tactile attractiveness. This cannot be replicated with cardstock. You can even add color to your coins, though less is usually more. Remember, business cards should promote a professional presentation, so keep it clean and simple. Opt for two or three colors, adding highlights to the main details without taking things too far. A lot of it depends on the purpose of the coin and your personality. For instance, a musician may have a colorful and bolder coin when compared to that of a banker. It's all in the details, which will speak in-depth about below.
The Details
Challenge coins are great marketing tools, but it is, in fact, all about the details. A well-designed coin should feature details that are pertinent to your brand or company. Popular elements include a logo or another representation of your business. This should be front and center on your coin. Brand imagery helps identify your business while lending an added professional approach. A few great options, depending on the business, incorporate a catchy logo, mascot, or personal name, which are all markers of your personal brand. The advantage of coins comes from the value and novelty people associate with custom coins they have received. There are several options and combinations for artwork and text. There is no limit to the size or shape of challenge coins, so use your imagination and be creative. Coins are great for marketing purposes, employee incentive programs, fundraising, and more. With company logos, colors, and slogans, you can raise brand awareness for your business as well. The point of a business card is to provide the recipient a simple reminder that includes the details needed to contact you later. On challenge coins, this information can be featured on the center of the coin, though the back is the most popular. You can also have your contact items around the edge of the coin, though we do not recommend adding a physical address to a business coin. The space can be used for other details that will have a more significant impact. The last thing you want is a coin that is busy and full of too much information. Create something memorable but also clear and legible.
We love taking your ideas and transforming them into truly unique mementos that their recipients will be sure to treasure. You can count on top-quality coins, unbeatable pricing, and focus on outstanding customer service when you order from ChallengeCoins4Less.com. With nearly 20 years of industry experience, our staff of artists knows how to make your coin look its best. No matter what sort of challenge coins you are after, we can help. If you have a design in mind, you can fill out our no-obligation Free Quote form. However, if you're not sure what you want yours to look like, we can help. Give us a call toll-free at 1 (855) 272-8451 or e-mail us. We are here to help!
---
Jesse Daugherty
Blogger
Hello, I'm Jesse Daugherty, a music enthusiast, sports aficionado, and an avid supporter of the arts. I'm a writer and content creator. For the past 5 years, I've shared my knowledge of custom challenge coins and other promotional products, exploring their designs, meaning, and purpose.