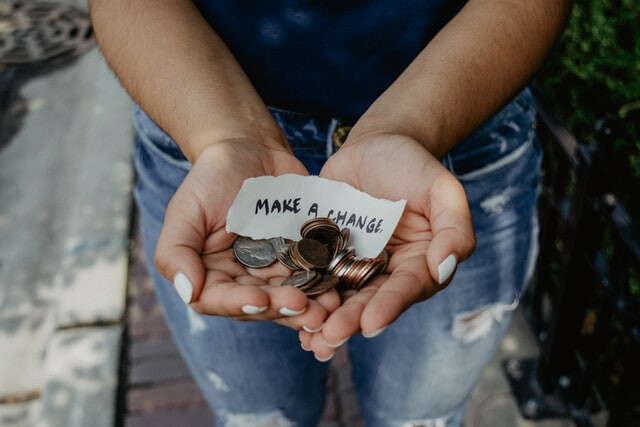 Spread The Word With Challenge Coins For A Cause
Challenge coins are a great way to promote social causes
Challenge coins have a long history of promoting camaraderie, lifting team spirit, and enhancing brand awareness. They are used in the military to recognize a job well done, which is where they got their start. These days custom coins are used by businesses, brands, and organizations of all sorts. Many people don't realize that challenge coins are also a great way to spread the message about social causes.
The idea of promoting social causes with challenge coins is relatively new, and growing in popularity. While coins have long held an honorable position in the military, civilian organizations such as police and fire departments have adopted them. For members of the military, challenge coins are used as a way to show membership in a specific unit, squad, or fleet. But, they are also used to recognize the outstanding dedication, sacrifice, and hard work.
Challenge coins are often used in the same way by police, fire, and emergency medical first responders. More than just a way to commemorate a job well done, challenge coins are used for team building among recipients. These days we see challenge coins created for social causes. They are ideal because they can be custom-made for any purpose. Challenge coins are low-cost items that have a big impact. They are appreciated and cherished, often carried or displayed by those honored to receive them. Custom coins may make a difference, and they can even save lives.
For example, the Hopeline coin was designed for military veterans who might be suffering from PTSD. The coin features a text number that a person in crisis may contact, while distributed by the Center for Suicide Awareness. The text line is staffed 24 hours a day, seven days a week, offering help for anyone who needs it.
Coins are used to promote many different causes, providing a novel and unique way to do so. Unlike wristbands, t-shirts, and other items, coins provide an alternate way to get the message out. That is exactly what makes them effective for audiences such as military veterans.
The best part about custom challenge coins is that you are in complete control of the design. You aren't limited to the standard coin shapes. Challenge coins are be created in virtually any shape, including states, geographic formations, and more. Customizing challenge coins is easy. Details such as cutouts, diamond-cut edges, edge engraving, 3-D designs, and more offer character and depth to any design.
These add-ons are a great way to enhance the visibility and desirability of your coins. No matter what cause you want to support, challenge coins are a remarkable way to do so.
At ChallengeCoins4Less.com, we know all about challenge coins. Ordering from us means that you are getting the best value for your money. We provide the highest quality coins at the lowest prices, and we stand behind everything we sell with our 100% Satisfaction Guarantee. Your satisfaction is important to us, which is why our customer service is so important. If you are looking for challenge coins to support your cause, business, brand, or organization, look no further.
You may count on us for the best challenge coins at the lowest prices. Email us or fill out our no-obligation Free Quote form. Let us show you how easy ordering custom challenge coins can be.
---
Jesse Daugherty
Blogger
Hello, I'm Jesse Daugherty, a music enthusiast, sports aficionado, and an avid supporter of the arts. I'm a writer and content creator. For the past 5 years, I've shared my knowledge of custom challenge coins and other promotional products, exploring their designs, meaning, and purpose.