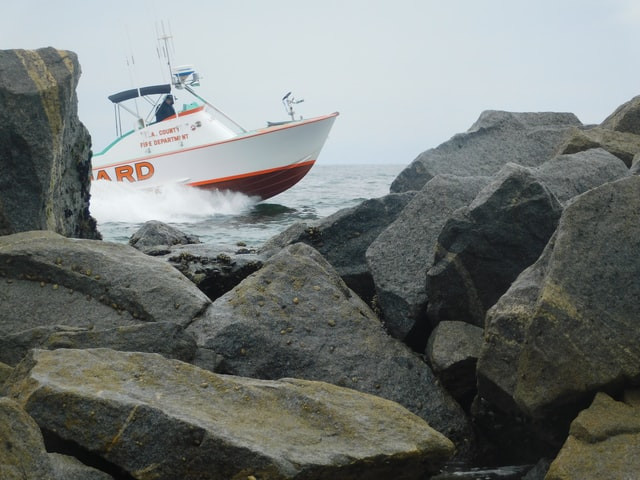 Tell A Story With United States Coast Guard Challenge Coins
Commemorating Coast Guard achievement with custom challenge coins
Challenge coins have a longstanding place in military tradition. They have become prized possessions of soldiers of all branches, presented to signify an aspect of his or her membership to their chosen branch. The history of the modern challenge coins starts in WWI. Since then, they have become staples of military life and an honor for soldiers of all branches.
Just like any other custom military challenge coin, Coast Guard challenge coins are designed to tell a story. From celebrating anniversaries or special occasions to honoring a specific ship and her crew, these coins are a part of the Coast Guard's story. Coast Guard challenge coins come in an array of custom shapes, sizes, and colors, inspired by their hard work while celebrating their past.
Some of the most popular inspirations for Coast Guard coins include the Coast Guard emblem and the famous orange and white color scheme. There are plenty of custom options to choose from that will enhance your custom coin design even further. It's important to honor the brave men and women dedicating their lives to service.
Custom Coast Guard challenge coins can include seals, insignia, standards, stripes, mottos, and other graphics while honoring squadrons, units, and individuals for outstanding duty.
Designing custom Coast Guard coins is easy! A reputable coin supplier will offer a selection of finish choices including gold, silver, brass, black nickel, copper, or even a duo-tone combination of two colors. Your custom coins can also come in the standard polished metal or an antique look. Add color for an outstanding look, or create custom shaped coins that are different.
It's important to think about your design and what to implement.
Take things even further by adding cutouts. This adds a unique contrast between the open space and your chosen design. Engraved edge text also adds a personal touch and an element of exclusivity, as does sequential numbering.
We have the team and the experience to craft stunning challenge coins that represent your unit. Our talented graphic artists will work with you on every step of your design, ensuring you get the best product for your specific needs.
At ChallengeCoins4Less.com, we have more than 15 years of experience creating great looking, quality custom coins. We make designing and ordering custom coins easy and painless.
Let us show you! Get a free quote or email us at coins@challengecoins4less.com. We'd be honored to create your next round of custom Coast Guard Challenge Coins.