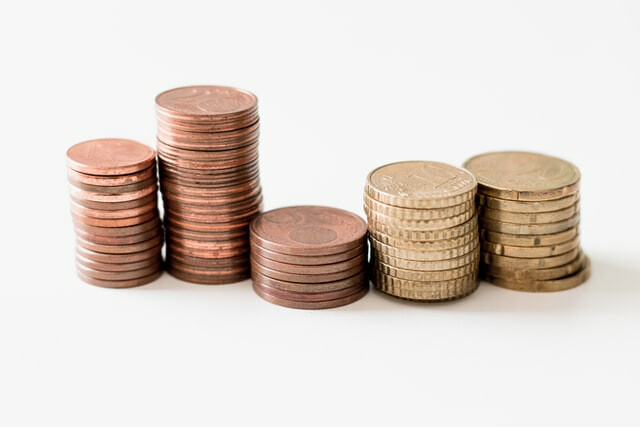 Texture & Weight! The Custom Options On Custom Challenge Coins
Our senses play a big role in the way we move through the physical world. We make choices and come to conclusions based on our senses. When it comes to...
---
Our senses play a big role in the way we move through the physical world. We make choices and come to conclusions based on our senses. When it comes to challenge coins, sight and touch are two of the most important senses. While custom coins are made to be eye-catching, have you considered how it feels? Texture, weight, and edging make a huge difference in the feel of a challenge coin. Finding the right balance will offer recipients something they will value and cherish for years to come.
Most challenge coins are either 2D or 3D in design. 2D coins feature raised and recessed areas that you can feel on the face. The weight of the metal and details such as enamel color fill will play an influential part in how your coins feel. 3D coins have an unlimited number of raised and recessed levels and even rounded edges that create lifelike artwork. However, you may change the texture on both 2D and 3D coins.
A textured pattern can be added to a coin's recessed area, providing an eye-catching background in the process. Another way to enhance the feel and look of a coin is by adding color. Enamel color fills will not only provide a pop to your coin but will also change the texture. Soft enamel color fills are added to the recessed portions, while the raised lines stop the colors from bleeding together. Hard enamel color fill is filled to an even level with the metal mold and polished, providing a smooth finish. You may also add an epoxy coating to your coin. The clear coating is protective, though boasting a smooth, clean finish in the process.
The weight of your coin is also something to consider. Dense metals are used to produce our coins, which offer a nice weight and heft. Each material we use has a slight variation in weight, though your coin's final weight will also depend on the size of your coin. Thicker coins have a distinctive appeal, and the extra weight makes them seem strong and durable, adding to their perceived value.
Another great way to add texture to any challenge coin is through the use of edge options. Choose from the standard flat edge or others such as cross-cut, rope-cut, and wave-cut edges. Each of these will change the aesthetic of your coin, as well is its feel. A striking edge will enhance your artwork and offer an exclusive touch, though you can also choose to add sequential numbering along the edge as well. Edge options allow you to feel the intricate cuts and grooves, changing the feel of them in hand.
A first impression is essential, especially when it comes to custom challenge coins. Here at ChallengeCoins4Less.com, we have devised challenge coins for over fifteen years. We know what it means to receive a challenge coin, and we know what it takes to make one that will be displayed and carried with pride. Our exceptional team of artists and graphic designers will work with you to create the perfect challenge coins with the ideal options. Rest assured that you will get the exact custom coin that you have envisioned.
Ready to get started with your order? Simply get a free quote or email us. Let us show you how easy ordering challenge coins can be!