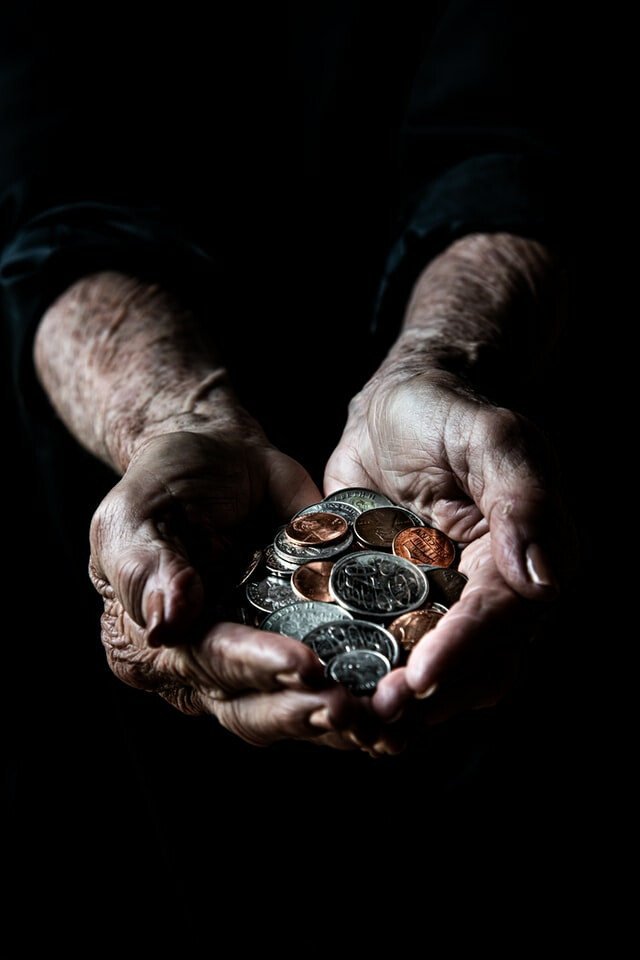 The Best Challenge Coin Holders For Your Collection
Showcase your custom challenge coin collection in these outstanding displays
Challenge coins are small tokens of appreciation that are commonly presented to military members. Typically these custom coins are handed out for promotion or a job well done; however, they are also ideal for commemorating special individuals, moments in time, and even locations. Challenge coins are also popular collector's items that continue to grow in popularity.
If you have a vast collection of challenge coins or a significant enough collection to display, you may want to consider getting a challenge coin holder. Let's face it, no one gets a challenge coin and says, "I can't wait to put this away for no one to see." Recipients are proud of their accomplishments and showcase their challenge coins as a tribute to their career and achievements. Every coin signifies something extraordinary, from hard-earned accomplishments or treasured memories. You want to see and enjoy your coins and share them with friends and family. There is no better way to do that than with a special challenge coin holder or case. To find the perfect one, start by getting an idea of your options.
When you showcase your collection of coins, they become a part of your decor. It's no surprise that there are several options, but what fits your vision? Which type works best with your decor? Let's examine a few of the most popular display options and see which one works best for your coin collection.
Wall Mounted Display Cases
Showing challenge coins in a wall-mounted case is a great way to show off your collection. One of the most common methods is shadow boxes. With ample space, shadow boxes are a great way to display personal memorabilia or particular treasures. Challenge coin holder designers have taken inspiration from them, as they are great for presentation purposes while allowing your collection to grow.
A wall-mounted display case features a clear front, while wood or metal adorns the sides and back. The inside is lined with a cloth and provides several rows to exhibit an array of coins. The best part is that these displays do not take up tabletop space and show coins more openly. You can also get high-end versions that feature special lighting and other details that will make your collection stand out. Save space and show off your collection with pride!
Tabletop Display Cases
Tabletop cases are one of the most popular options for displaying challenge coins. They are an excellent way to showcase many coins, from ten coins to dozens of them. These cases are often shallow and may be open or have a clear enclosure. Some tabletop cases look like they are crafted to hold rings, boasting cloth ridges that will flawlessly hold each of your coins. Other tabletop cases will have tiny stands that are built for each coin.
If you have a larger collection of coins and an open space where you want to display them, a tabletop display maybe your best option. However, the most common complaint is that many designs have the coins overlapping a bit, which means you won't see each coin as well. Keep this in mind when looking for the perfect way to display your collection of challenge coins.
Floating Cases
The designs above use traditional designs such as stands or easels that prop up each coin. If you want something more modern and unique, floating cases are a great option. Floating display cases place challenge coins between two clear pieces of glass, plastic, or plexiglass, providing an eye-catching appeal while flawlessly showing whole coins.
Floating challenge coin cases come in many styles and sizes, made for single coins or an arrangement of several coins. Floating cases are by far the most distinctive way to display your coins, but it's all about personal choice and the decor of your space. Choose wisely!
Single Coin Displays
While tabletop cases and wall-mounted cases are great for collectors; a single coin display stand will work perfectly for those with one or just a few custom coins. These stands are designed to look like tiny easels, which is a great way to showcase your coin's artistry and craftsmanship. They are designed with challenge coins in mind and come in various colors, materials, and styles. This allows you to find the perfect fit for your collection and home. However, you can also opt to showcase a full collection with single coin display stands. While it would take up a lot of space, you would never have more space in your case than you do coins. Single coin stands are ideal for smaller collections and are easy to move around.
Choosing The Best Way To Display Your Collection
As you begin your search for the perfect challenge coin holder, there are a few things to consider, such as your space, future plans, and the risks. Some challenge coin holders are more compact than others. Think about where you want to place your collection of coins and look for something that is proportional to the amount of space you have. Think about your wall space or tabletop space with how many coins are in your collection.
Size isn't the only thing that matters either. Your display will become a part of your decor, so opt for something that features materials and colors that match your style. Collecting challenge coins is a favorite pastime for many. Think about your future plans when looking for a challenge coin case. Will you be adding more coins to your collection? You don't want to spend the money on a challenge coin display case that fits your collection now but will be unable to grow as you purchase more coins in the future. If you do not plan on collecting coins, there is no need to find a case with room to grow. If you are a collector, give yourself space for the future and any coins you want to exhibit moving forward.
Also, think about how much protection your coins need. If you have children or pets, you need a display case that is stable and strong. Consider the activity around where your collection will be displayed. If you are hanging a wall-mounted case, consider the activity that is happening on the other side of the wall. If you have challenge coins balancing on easels, they can easily be knocked down regularly.
The way you choose to show your challenge coins is your choice when it comes down to it. It all boils down to your collection, your style, and how you want them displayed. Now that you understand challenge coins displays better, it's time to find the right one for your collection. In the meantime, keep collecting!