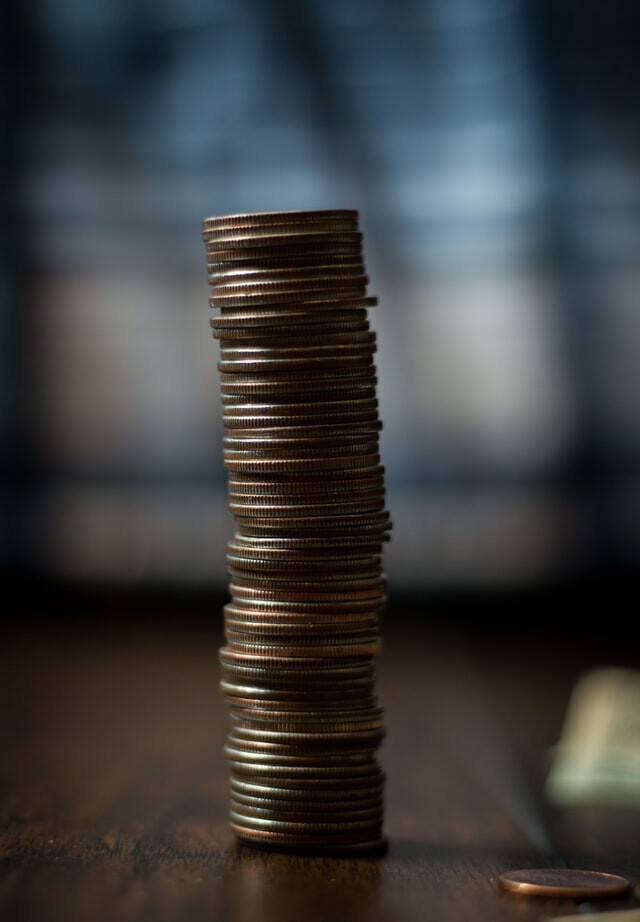 The Differences Between Challenge Coins and Custom Coins
Challenge Coins and Custom Coins have multiple purposes. There are a few differences between them
We have examined the uses and functions of challenge coins and custom coins. However, many do not understand the differences between the two. Custom coins and challenge coins have plenty of similarities. However, there are a few main factors that differentiate the two. These include the coin's purpose, the tradition, and its intended use. In many cases, custom coins are used as mementos to commemorate a special event. These coins are typically used by businesses, companies, and organizations.
Custom coins can also be used as a marketing tool or for promotional purposes. Challenge coins are commonly used by service organizations, denoting membership while carrying a valued tradition along the way.
Custom Coin Uses
At ChallengeCoins4Less.com, we have seen a variety of uses for custom coins and challenge coins, and we've also created them for various organizations. We have also created coins for every branch of the U.S. military. Large organizations create coins for veteran employees, while others have used custom coins as a special item included with their products. The uses are endless, and the best part is that the design is completely up to you.
Custom coins are popular among dignitaries, but they can also be used to celebrate special occasions and milestones. Custom coins can be produced to commemorate weddings, anniversaries, memorial services, and even special announcements. These days, more and more businesses are turning to custom coins as business cards and for employee rewards. They are also being used for unique custom loyalty programs by several companies. Custom coins are great promotional products, and they are ideal for trade shows. They have grown in popularity through the years, and their impact can be witnessed by the very businesses that use them.
Challenge Coins
Now that we have examined the uses, functions, and purposes of custom coins, let's take a closer look at challenge coins. Challenge coins are commonly used to show membership to an organization, and they are expected to be carried at all times. Challenge coins got their start in the military, first used by the Romans as a way to honor soldiers for a job well done. These days challenge coins are used in very similar ways, though with more tradition and a deeper meaning.
Members carry challenge coins to show their affiliation to a particular unit. All unit levels, including battalions, divisions, and companies, all have special challenge coins made for their members. The coins denote membership and also recognize the hard work and dedication of these soldiers. Challenge coins are also used to recognize good merits and special accomplishments. The "challenge" aspect of these coins is an old tradition too. As we mentioned earlier, recipients are expected to carry their challenge coins at all times. Members in the group often "challenge" one another by asking members to show their challenge coins.
According to the tradition, those not carrying their challenge coins are responsible for the next round of drinks. The challenge coin tradition has spread far outside of the military and has been embraced by other service organizations. Challenge coins are used by public service organizations, including firefighters, police officers, and first responders, much like they are by members of the military. Organizations have even embraced challenge coins, engaging in friendly competition while creating the best-looking challenge for their respective groups.
Coins for Brand Awareness
Both challenge coins and custom coins are ideal for team building and acknowledgment. They are also good for marketing, promotion, and raising brand awareness. Coins are tangible items that honor everyone from employees, members, soldiers, and veterans, offering something memorable and unique that can be cherished and displayed with pride for years to come. When it comes to challenge coins and custom coins, we know a thing or two.
At ChallengeCoins4Less.com, we are a one-stop source for all of your custom and challenge coin needs. If you want great-looking coins at unbeatable prices, we have you covered. If you are looking to create unique challenge coins, we can design coins that your unit will carry with pride. If you are looking for custom coins for your company or business, we can do that too. We have supplied military coins to every U.S military branch, whether Army, Navy, Air Force, Marines, or Coast Guard, as well as a variety of companies, organizations, and brands across the globe. We also supply police and fire department coins to dedicated public servants and first responders. We love turning your ideas into unique designs that will be treasured.
We are dedicated to producing top-quality coins with unbeatable prices, all while providing the best customer service on the market. We take pride in all we do, and we offer free designs and revisions, as well as a satisfaction guarantee. We're not satisfied with your order until you are! No matter what type of custom design challenge coins you need, we can help. We make ordering coins fast, easy, and fun. If you have a design in mind, simply fill out our no-obligation Free Quote form or email us. We will get back to you promptly with a free digital proof of your design.
Our team of experts will then work with you throughout each step of the process to help craft a custom design you love. Once your proof is approached, we will send a confirmation email. From there, we will produce your coins in our state-of-the-art facilities before carefully inspecting each coin by hand. We then ship your coins to you, and we back every product we sell with our 100% Satisfaction Guarantee. Ready to get started? We'd be honored to work with you!