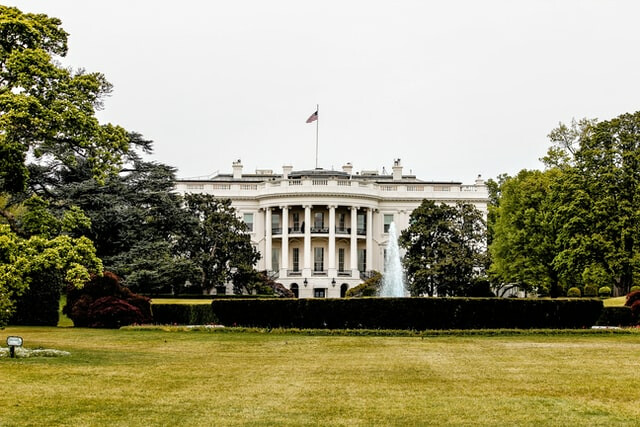 The Meaning of the Presidential Challenge Coin
The presidential challenge coin is one of the most coveted challenge coins ever made. Over the years, presidential coins have sparked quite a bit of attention. However, presidential challenge coins...
---
The presidential challenge coin is one of the most coveted challenge coins ever made. Over the years, presidential coins have sparked quite a bit of attention.
Presidential challenge coins are relatively new. They date back to Bill Clinton's presidency in the 1990s, and since then, all presidents have issued custom coins. These coins are passed out to dignitaries, special guests, and military service members. What many don't realize is that the history of challenge coins dates much further back.
The first known challenge coins were handed out during ancient times to Roman soldiers. Soldiers received these coins to signify different affiliations and branches. In modern times, challenge coins have a similar purpose, presented to military personnel for their service and sacrifice.
Modern challenge coins feature insignias, bottoms, emblems, and more, honoring the hard work and loyalty of those fighting for our country. Challenge coins gained their popularity in tradition. They are presented to troops as signs of exemplary service boasting division insignia or emblems of units. Challenge coins are proof of membership, used to boost morale and camaraderie amongst all ranks. It's an honor to receive one, and even the exchange demands respect.
When President Clinton came into office, he started a new chapter in the challenge coin tradition. He handed out challenge coins as personal mementos, even proving to be a collector himself. From then on, each President has had their own special coins, presenting them to distinguished guests and members of the armed forces.
Custom challenge coins vary in design, as does the way coins are presented. When handing out coins, the President embodies patriotism and military prowess. Presidential challenge coins are typically given by way of a secret handshake. This subtle gesture is a sign of trust and recognition, and it works great because coins fit in the palm of the hand.
These coins are often handed to foreign guests visiting the U.S. as a sign of our welcoming spirit, symbolizing honorary membership in the process. Coins are gifts of choice, serving as meaningful mementos of the moment. Presidential coins are used to highlight shared values and ideals. They are handed out to those guarding Marine One and Air Force One, while former President Obama left them on the graves of deceased soldiers. Former President George W. Bush awarded coins to family members of soldiers killed in action.
It's not uncommon for presidents to receive challenge coins from U.S. service members as well. These coins typically feature battalion logos of respective personnel. President Bush received one from Marine combat patrol while visiting Iraq, while President Trump received one for a vice-admiral in 2016.
Presidential challenge coins honor the traditions of challenge and military service. They form a bond between the Commander in Chief and military personnel, reminding us of the ties between the armed forces and the President. They are a sign of importance and significance for recipients, serving as a commemoration of hard work, dedication, and sacrifice.
At ChallengeCoins4Less.com, we understand the significance and value that comes with challenge coins. We have the honor of supplying challenge coins to every U.S military branch, whether Army, Navy, Air Force, Marines, or Coast Guard. We also provide police and fire department coins, creating something that everyone can be proud of.
Military challenge coins are some of our most popular products, and for good reason. We have nearly 20 years of experience, and we craft the finest challenge coins that you can buy. Your coins represent your service, as well as the men and women with whom you served. You can expect top-quality challenge coins, no matter the shape or size you can imagine. We make ordering easy, and we offer the best customer service on the market. We never charge for artwork or revisions, and we back everything we sell with our 100% Satisfaction Guarantee.
Are you ready to get started designing your own challenge coin? Simply fill out our no-obligation free quote form or email us. We look forward to working with you, and we'd be honored to help!